The flash on the iPhone is good for more than just brightening photos adequately. Most users are certainly familiar with another function, but there is still an insider tip. Ever heard of the iPhone's built-in dimmer?
No big secret: the flashlight of the iPhone can also be used as a torch. The function can be found on models with gesture control (iPhone X and higher), for example, directly on the bottom left of the lock screen, otherwise also in the control center on other iPhones. On the other hand, it's more of a secret: If you want, you can regulate the brightness of the flashlight. I beg your pardon?
iPhone has flashlight with built-in dimmer
That's right, the flashlight can be regulated as desired, like a dimmer . The only question is: how does it work? To do this, we first open the control center as usual. As a reminder, swipe up from the bottom of the screen on iPhones with a home button, or swipe down from the top-right corner of the screen on iPhones with Face ID.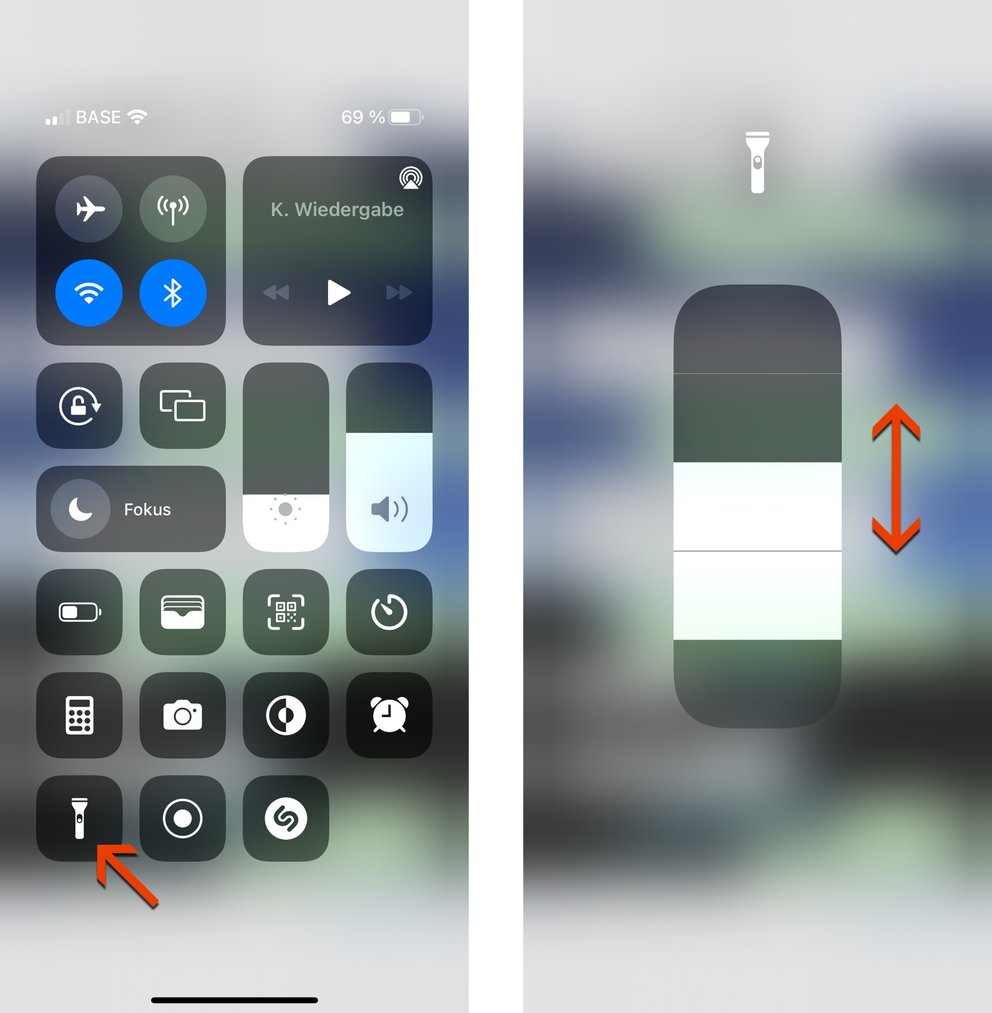 Now we locate the flashlight icon, but instead of just tapping it, we hold the button down longer. The desired slider will then appear. If we swipe up it gets brighter, if we swipe down it gets darker or the flashlight goes out. A total of four brightness levels are available. Depending on the situation, we can turn on the light more or less from now on.
Important to know: This only works via the control center. Through the shortcut on the lock screen we can turn on or off the flashlight alone. By the way, Google will only introduce this ingenious feature in the future with Android 13 and make it available to all manufacturers. It has been available on Samsung devices for a long time.
Flash light as notification light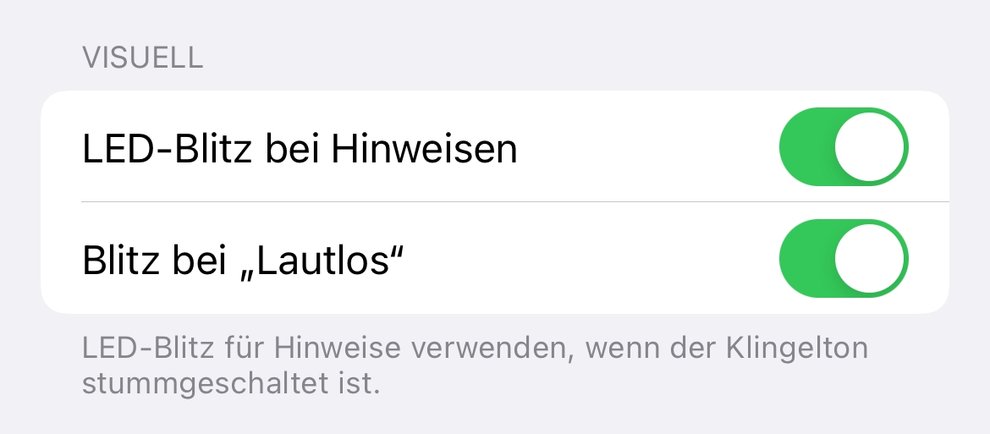 And one more tip, a classic among tips if you will. The flashing light is also used for notifications from WhatsApp and Co. When these are received, the flashing LED flashes briefly, optionally also in silent mode. Handy if you don't want to miss anything. Simply place the iPhone "on your stomach" and you will be informed of the entrance by the flashing light. You just have to activate the function now.
Speaking of notifications, there are plenty of alternatives to WhatsApp:
We can find this in the "Settings", then go to the "Accessibility" in the "Audio/Visual" section . If we then scroll all the way down, we discover the two sliders "LED flash on notifications" and "Flash on silent".