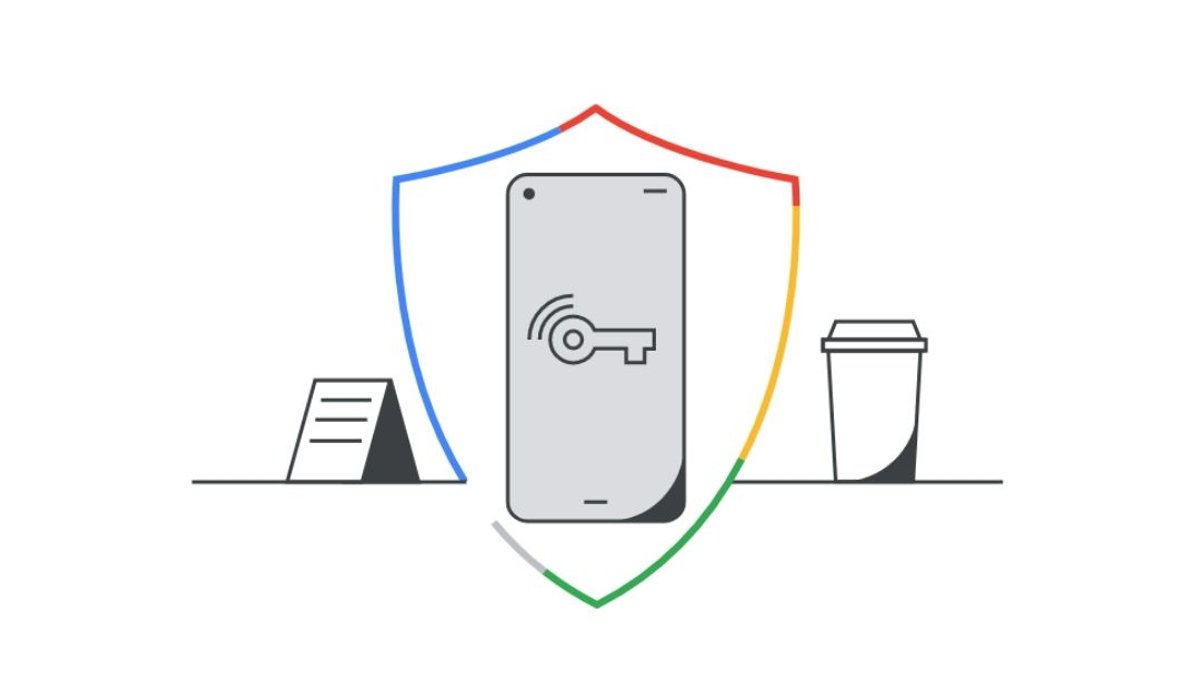 It was announced at the end of 2020, then it first started in the USA and from August 2021 it was also available here: The Google VPN. However, not everyone is allowed to use it and it has a few clear weaknesses compared to the competition. xiaomist tells you how you can activate the Google VPN and what the advantages and disadvantages are compared to other providers.
Not everyone can use the Google VPN. It is only available to users of the "Google One" cloud storage plan. But that is not the only reason that speaks for alternative VPN providers. It took until March 2022 for the Google VPN to finally be available on iPhone and iPad . Until then, it was reserved exclusively for Android users.
Robert explains why you don't actually need a VPN:
Google VPN: What's Good and What's Not?
Anyone who uses Google One will be happy about the offer
. It's one of the "bonuses" of this storage service that you get for free. However, not everyone. The "cheap" packages of 100 or 200 GB have to do without the VPN.
Only when you have rented at least 2 TB of storage space can you activate the Google VPN
.
When using the Google VPN, your real IP is hidden
. So you can surf anonymously with it.
There is no dedicated app for the Google VPN
. Instead, it will be integrated into the Google One app. The setting options are correspondingly small.
On, Off and Killswitch - that's it
. You can turn the VPN on and off in the app or set a switch in the quick settings. Otherwise, only one
security can be activated, which immediately blocks Internet access
as soon as the VPN is deactivated for any reason.
However, you can allow individual apps to bypass the VPN
. This may be necessary, for example, to work in a company network or to access sites that require specific IP ranges.
Unfortunately, you cannot select the VPN location
, it is assigned automatically. It is likely that servers will always be chosen in the country in which you are currently located. That's good for speed,
but doesn't help bypass country blocks
.
Compared to commercial VPN providers, Google's solution has significant weaknesses. However, if you look at it as a free bonus in the context of a security solution, it is actually quite sufficient. However, you then need at least the 2 TB package from Google One, which costs €9.99 per month or €99.99 per year.
How is Google's VPN activated?
The
Google VPN is part of the Google One app
. When you first set it up, you can find the VPN under the "
Benefits
" tab by tapping on "
View Details
". As soon as you turn on the "
Activate VPN
" switch there, it will start. Below that is the "
View settings
" button, which takes you to a simple settings menu that only has two options: "
Block internet access when VPN is disabled
" and "
Allow apps to bypass VPN
".
When using the Google VPN, you can drag a quick enable/disable icon into the quick settings that appear when you swipe down from the top of the screen. You can also pause the Google VPN for 5 minutes at any time while it is active by opening the VPN notification.
How secure is Google VPN?
Of course, when people talk about how secure the Google VPN is, they are talking about two different areas:
Is Google's VPN secure enough that I
can bank, chat, or send secure emails with it while I'm abroad
?
How secure is data protection?
Can Google now see everything I do on the Internet?
Regarding question 1 , it can be said that Google does not offer any special, hardened VPN protocols, but promises to comply with the highest security standards when developing it in-house. For verification, the client is open source and Google has also had the system audited by security service providers.
For question 2, Google promises that there are only minimal records needed to maintain the logs. On the other hand , neither the network traffic, the pages and services called up, nor the real IP associated with them are logged . The corresponding data security report confirms Google's claims.
That sounds good and now the user faces the same problem as with absolutely every other VPN provider: you believe the claims or you don't believe them.
How fast is the Google VPN?
Of course, a VPN is usually slower than the direct connection. Finally, each query is rerouted through a different network. However, our tests showed that the difference in average LTE networks is marginal and is at best noticeable in fast WLANs.
For comparison, a few test values, which are of course not representative, but are only intended to give an approximate idea of ​​the speed of the Google VPN. The connection ran either via Vodafone, a Telekom WLAN or German Google servers.
Connection
speed / ping
Telekom WLAN (250 Mbit) Pure: 210 Mbps / 16 ms
Google VPN: 120 Mbps / 29 ms Vodafone (LTE) Pure: 49 Mbps / 52 ms
Google VPN: 43 Mbps / 66 ms
In a fast WLAN, the loss of speed is clearly visible. However, a speed of 120 Mbps on the cell phone is sufficient for all purposes where you want to use a VPN. On the go, the difference is hardly noticeable and at best the VPN really makes itself felt during the upload or ping.
Private conclusion to the Google VPN
As a Google Cloud user, I can also activate Google VPN. But I won't do that in everyday use because I personally don't need this level of security and use apps for banking transactions that guarantee end-to-end encryption anyway.
But the main reason I won't use it is the "VPN exclusivity": I can't use two VPNs at the same time and since I block ads on my phone by activating "Blokada", the Google VPN separates as everyday solution. And whatever additional functions Google will give its VPN in the future... blocking Google ads will certainly never be one of them.