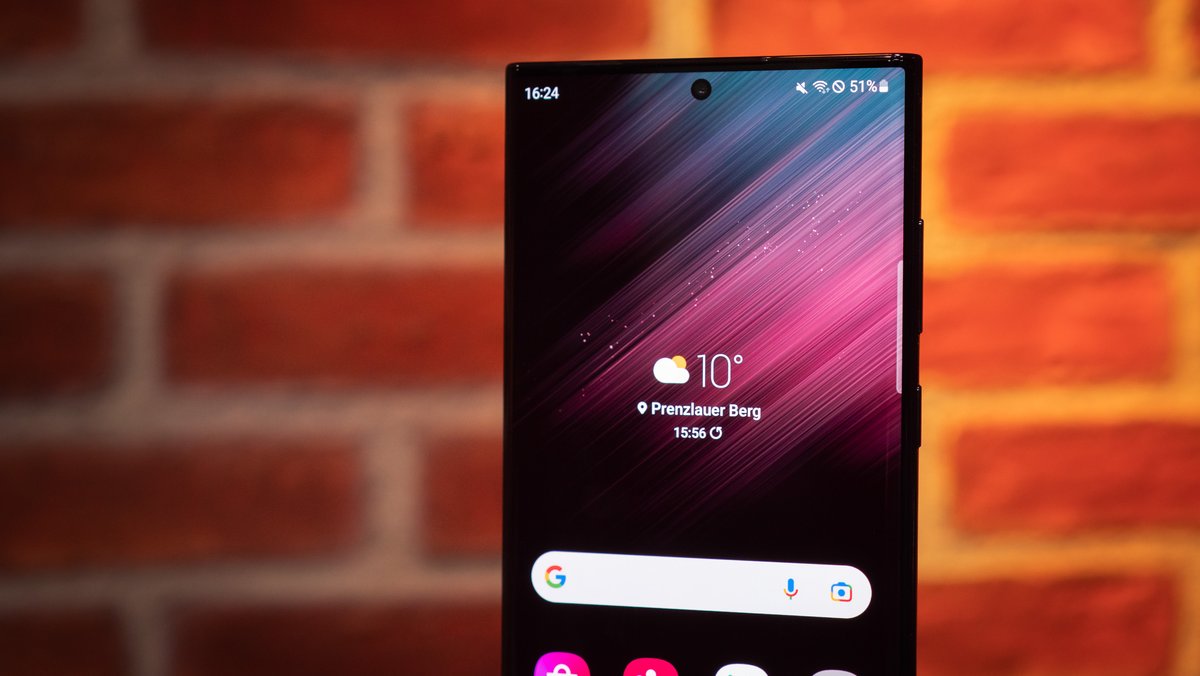 With the Galaxy S22 Ultra, Samsung has taken a completely new direction and turned the smartphone into a Note model with the retractable pen. In the next step, the mobile phone could be optically changed even more radically - at least if you want to believe a patent that has now appeared.
Samsung is working on a completely new smartphone design
With the Galaxy S22 Ultra (for testing), Samsung has proven that nothing is set in stone. If the market and the needs of the users change, the group simply adapts. In the future, the difference to the normal S models in the ultra smartphone could be even more drastic. Samsung is developing a mobile phone with a wrap-around display . The screen of the smartphone does not stop at the sides, but extends completely around the device to the back:
What is also special about the patent is that the S Pen can be inserted into the housing here . So it would be a future ultra smartphone. Of course, we don't know exactly whether this could already be the case with the Galaxy S23 Ultra.
The idea of ​​a wrap-around display in a smartphone isn't new. Xiaomi even built one with the Mi Mix Alpha, although the Chinese manufacturer's screen didn't wrap completely around the case, but left a bar open for the camera. This is not the case with Samsung. The cameras sit above the display . In the future, of course, you could also rely on under-display cameras if the image quality improves.
Xiaomi has already developed a similar smartphone:
Is this Samsung smartphone really built?
This is never really certain when the manufacturer registers a patent. Some ideas are implemented, while others are not. Here we see a really radical smartphone design that has been built by Xiaomi before, at least in a similar form. So you can't completely rule out the idea. How practicable that would be is of course another matter.