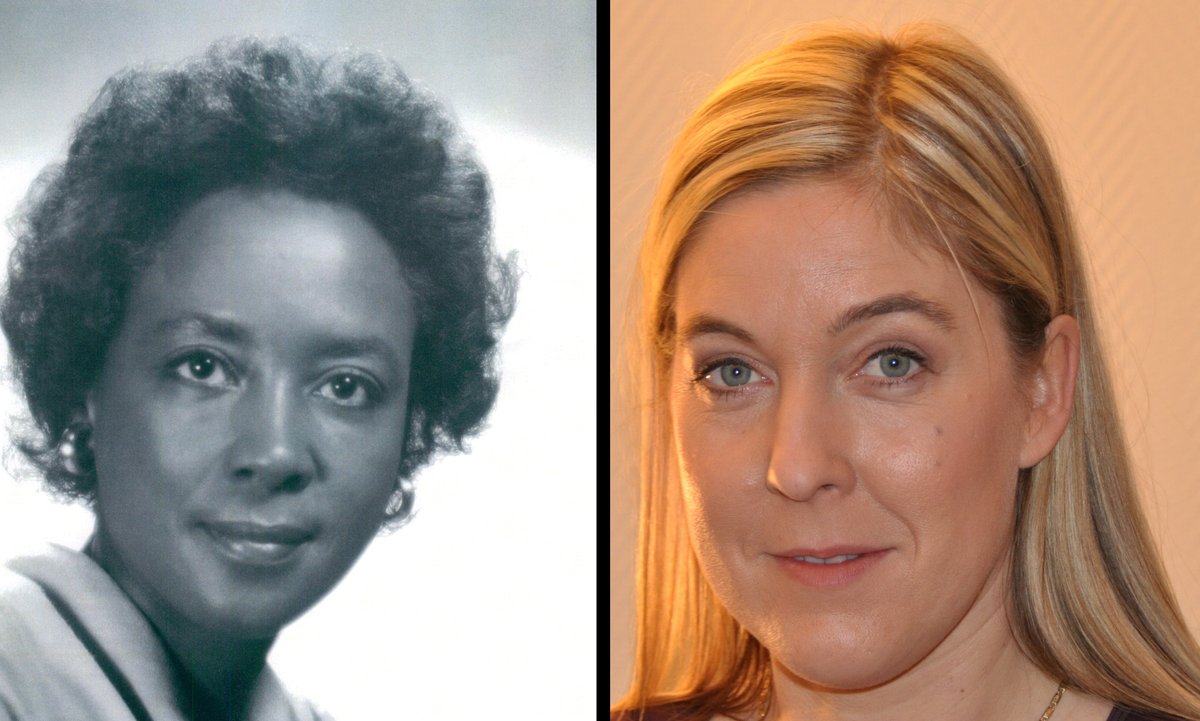 March 8th is dedicated to women. Berlin has been the only federal state in Germany to have declared International Women's Day a public holiday since 2019. Rightly so, in our opinion - because even today, women still get far too little attention. That's why we picked 15 female icons from the tech world that you should definitely know.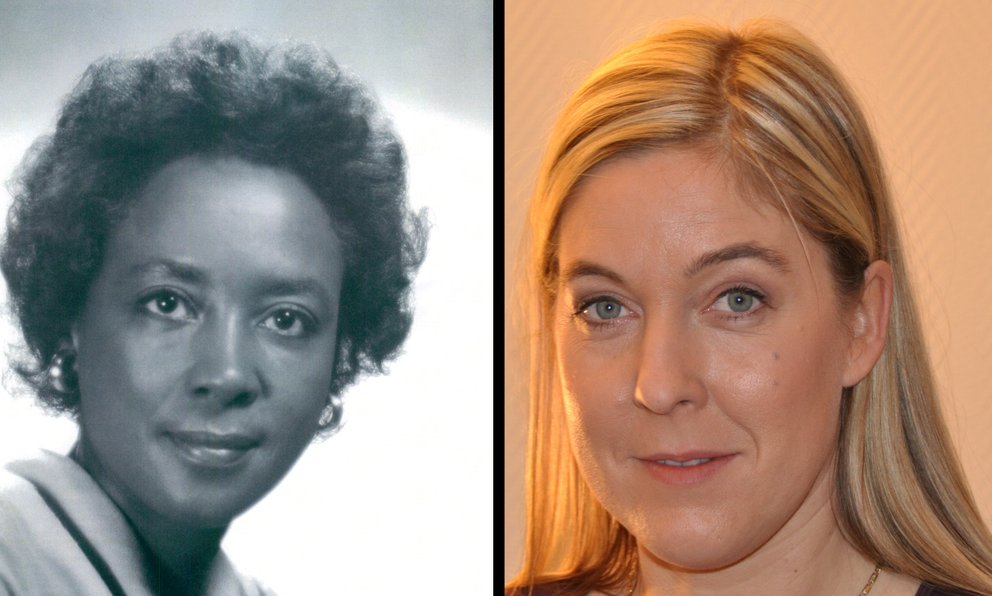 Whether Constanze Kurz , Annie Easley or Sheryl Sandberg : there are many women who have had a major influence on the digital world not only in the past but also today. But even in the 21st century, these same women are still in the background. For this reason, we at xiaomist have made it our task to select women computer scientists, mathematicians, scientists - simply different women who have made an important contribution to the tech industry.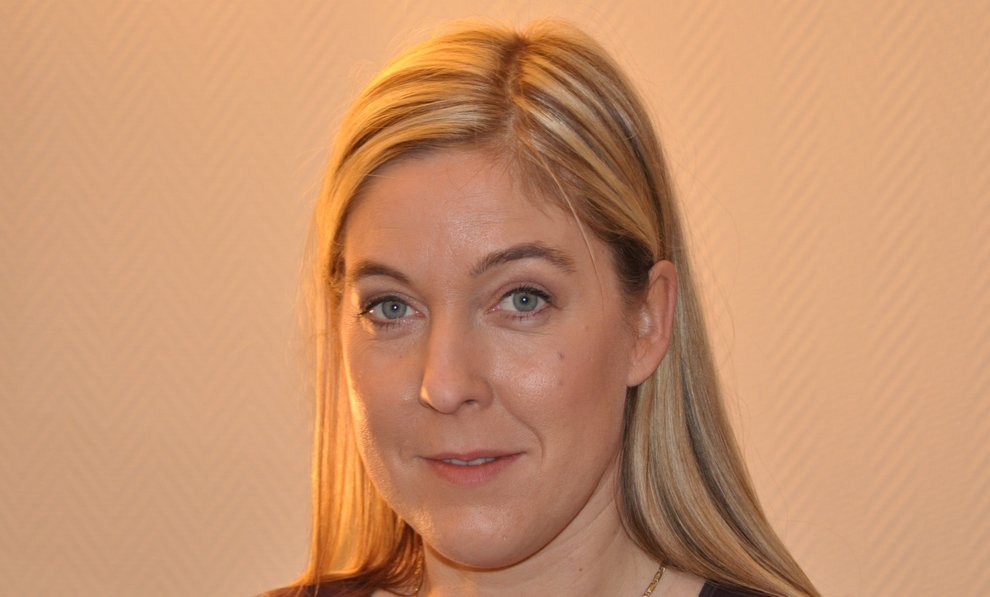 Let's start with an important German voice: Constanze Kurz . The computer scientist, born in Berlin in 1974, is probably known to some of you as the spokeswoman for the Chaos Computer Club , which advocates freedom of information and the security of computers and the Internet. Among other things, Constanze Kurz is concerned about the topic of data protection, for which she not only speaks out voluntarily in the Chaos Computer Club, but also in the Bundestag and in her column in the FAZ. To quote Constanze Kurz: "You can't be more honest with anyone than with the Google search field."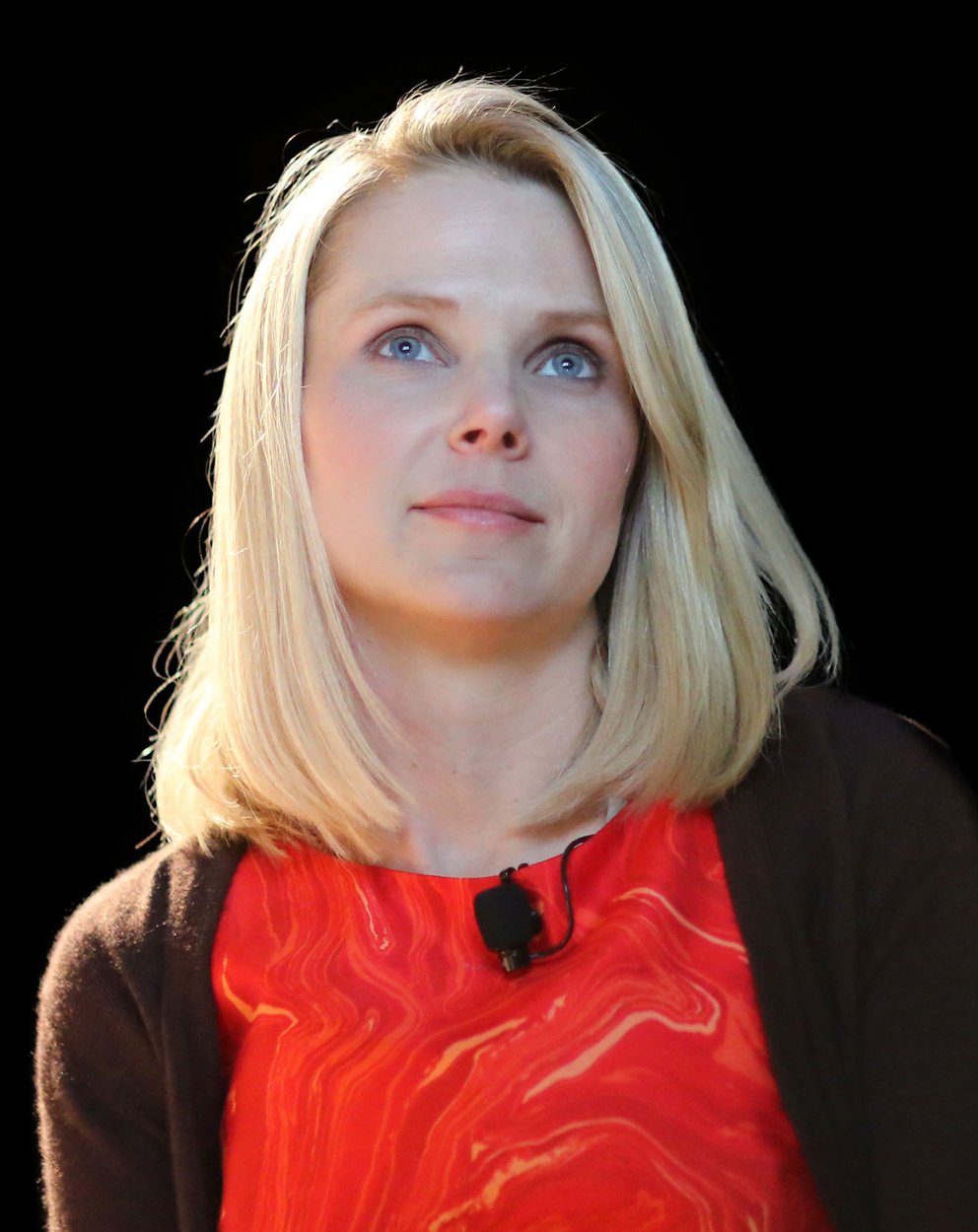 Speaking of Google: Have you always wondered who actually designed the Google search and main page? That was the American computer scientist Marissa Ann Mayer . After studying computer science at Stanford, she was hired by Google in 1999 as the first technician.
There Mayer climbed the career ladder and even became Vice President after her position as a product manager. In 2012 she then moved to Yahoo, where she took over the management of the company as CEO. In the same year she gave birth to her first child. Mayer makes it very clear that women don't have to choose between children and a career. On the contrary: Marissa Ann Mayer is still known in the tech industry, most recently through the app Sunshine, which was launched in 2020. Using an AI, your own contacts are organized on the iOS device.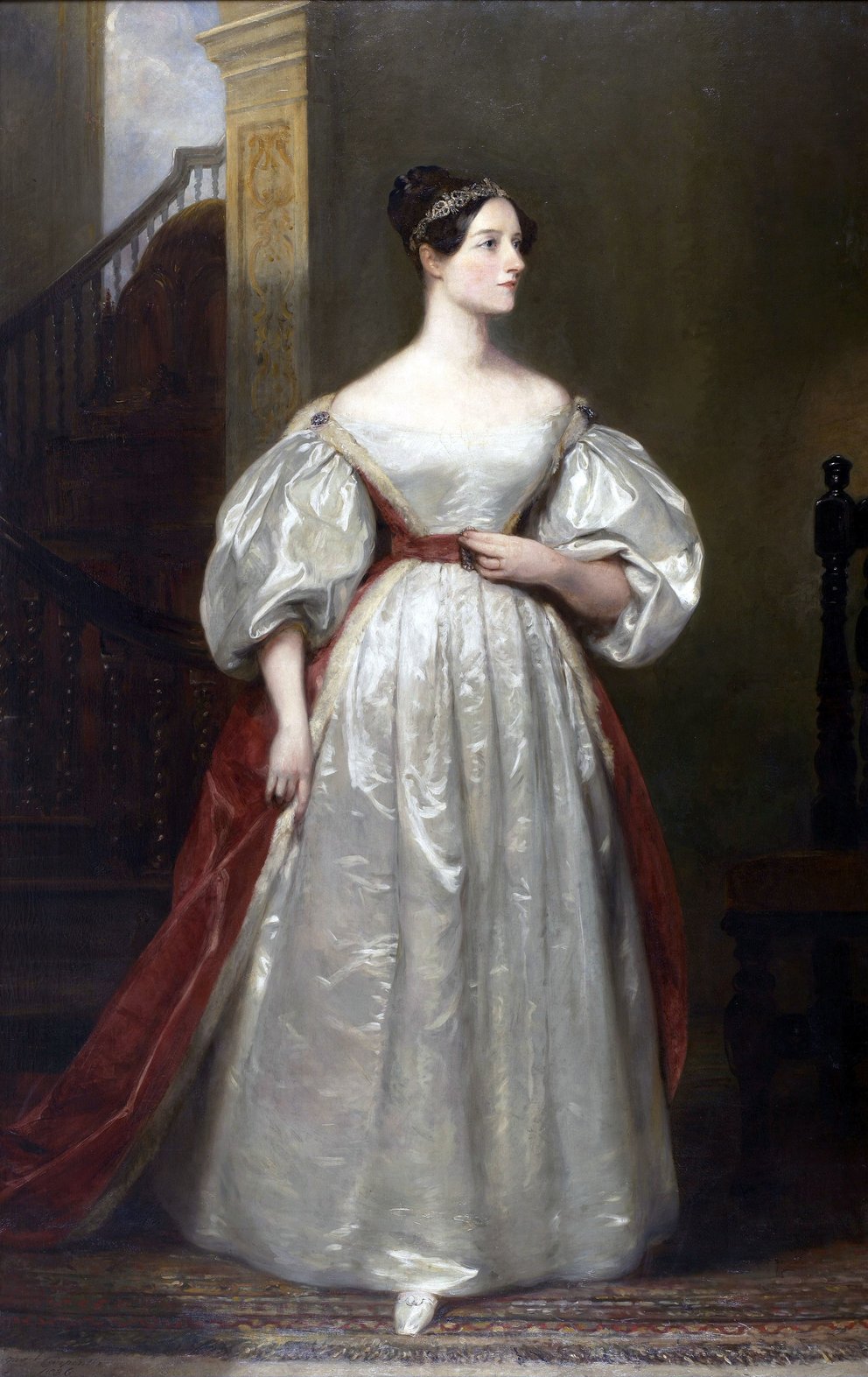 Augusta Ada King-Noel may be better known to some of you as Ada Lovelace . She was born in London in the early 19th century, where she later died at the age of less than 40. The mathematician is now recognized as the first female programmer because she researched a mechanical calculating machine together with the mathematician Charles Babbage during her lifetime. No wonder, then, that Ada Lovelace is honored today with the programming language "Ada" named after her.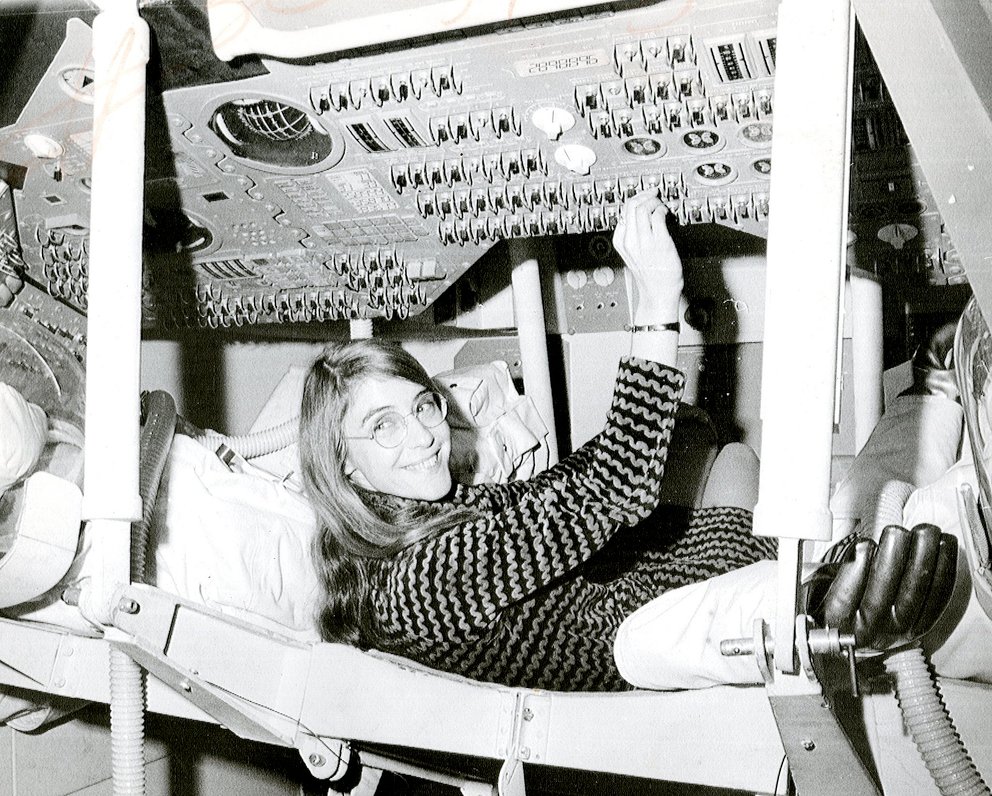 Okay, a small correction: Ada Lovelace is not only known for the programming language named after her, but also for the Augusta Ada Lovelace Award. This is awarded by the Association for Women in Computing to women who have made important contributions to computer science. Margaret Hamilton received this award in 1986.
Born in the USA in 1936, the computer scientist helped develop the flight software for Apollo 11 at the Massachusetts Institute of Technology (MIT). In 1969, her work prevented the computer system from being overloaded with data and thus also preventing the moon landing from being aborted.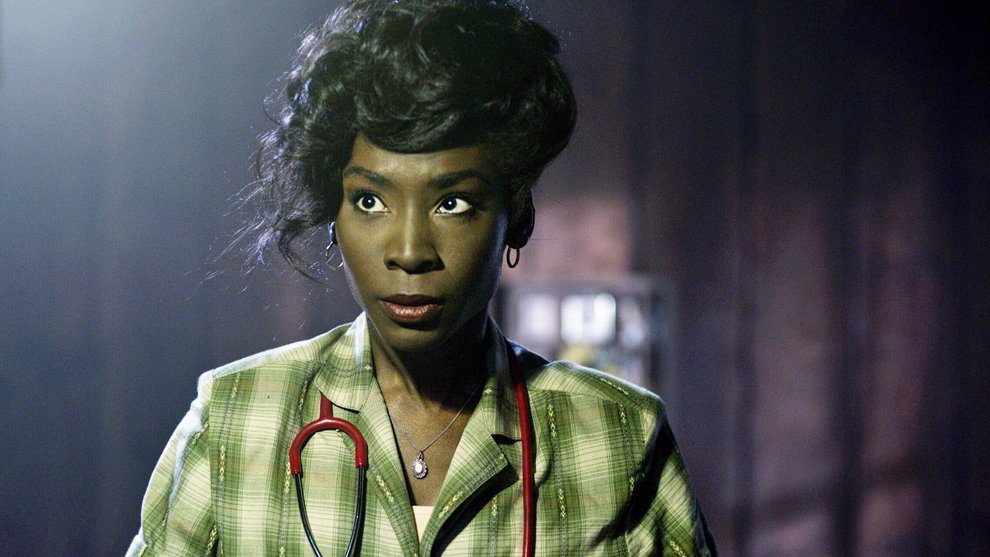 After overcoming various hurdles regarding her transsexuality over many years, Angelica Ross today not only appears in various films and series ("American Horror Story: Double Feature"), but is also an important activist in the LGBTQIA+ community .
Despite all the obstacles that were put in her way, Angelica Ross did not give up: After working as a model, she learned how to develop graphic and web design on her own and founded the company TransTech Social Enterprises in 2014. With her company, she supports transgender people in programming and web development in order to give them better career opportunities.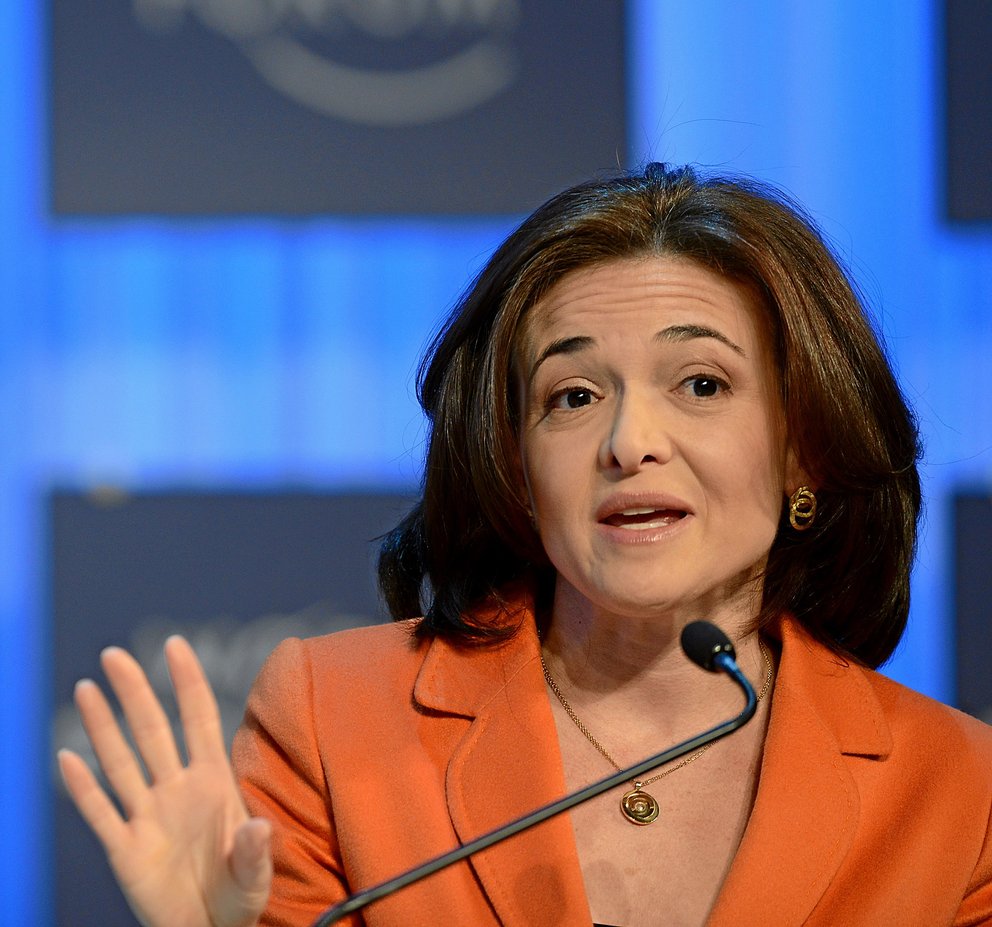 Sheryl Sandberg has made a name for herself not only at management consulting giant McKinsey and later as online sales vice president at Google, but is also known as co-CEO of Meta (formerly Facebook).
In her book "Lean In: Women and the Will to Succeed" (view it on Amazon), Sandberg shares her experiences with her readership and shows that women still have many obstacles to overcome in their careers today. Sheryl Sandberg, now one of the richest women in the world , is committed to feminism and clearly shows that there is still a lot to do.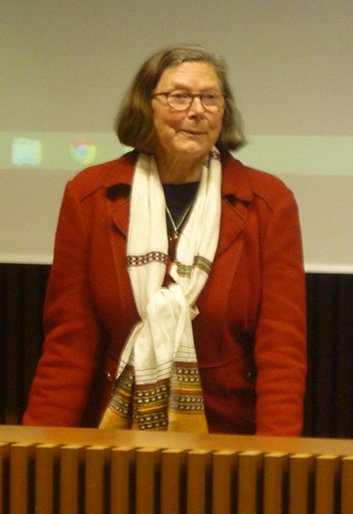 Christiane Floyd is considered a "pioneer in computer science": the mathematician, who was born in Vienna in 1943, worked 25 years later at Stanford before taking on the computer science professorship at the Technical University of Berlin in 1978. Despite her advanced age, Floyd has not really retired to this day. Although she is officially retired, she is still involved in an IT project in Ethiopia . This is intended to give women and children a better understanding of the healthcare system.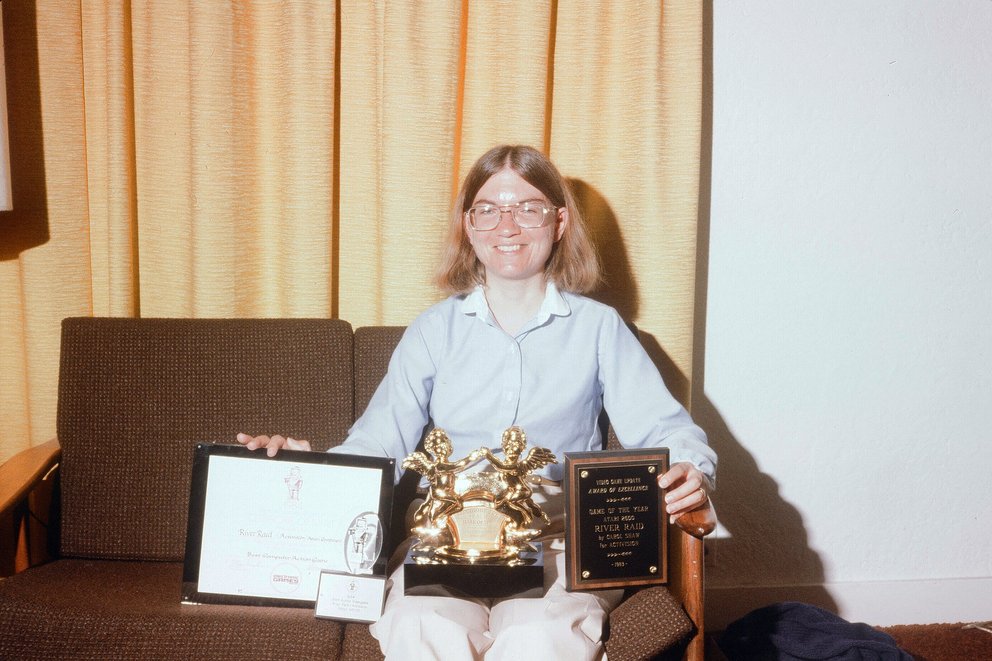 Next we come to the first female video game developer: Carol Shaw was born in California in 1955 and brought tic-tac-toe to market as a 3D game for the Atari 2600 when she was only 24 years old. Shortly thereafter she worked for the development studio Activision ("Guitar Hero", "Call of Duty") and published the game " River Raid " in 1982. In 2017, 35 years later, Shaw rightly received the Industry Icon Award at the Game Awards.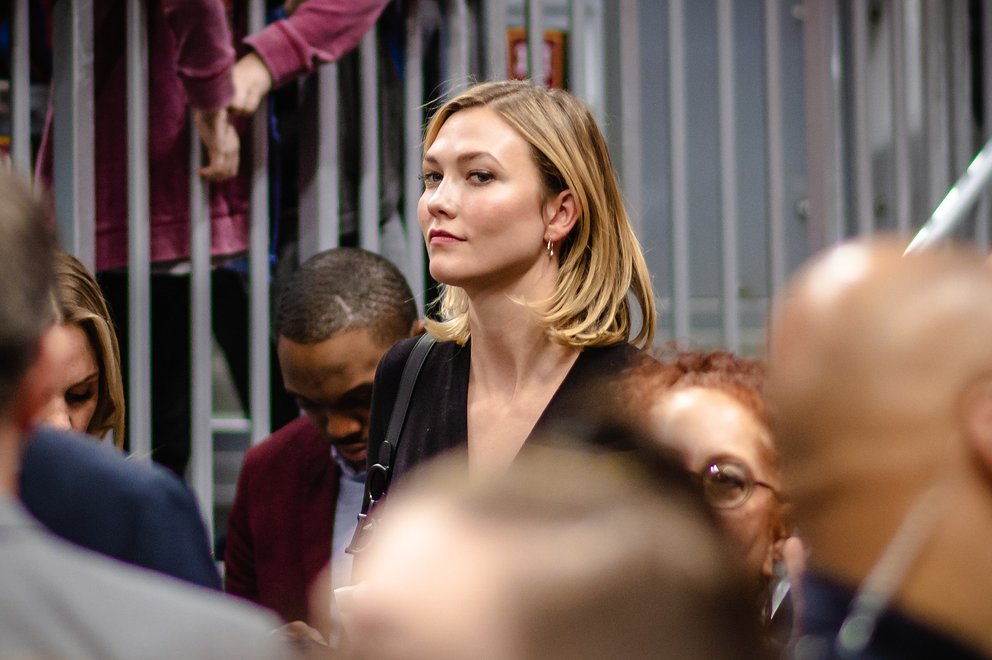 Yes, Karlie Kloss also appears in our list. If you're thinking "But wait, she's a supermodel!" You're right, but Karlie Kloss supports young women in the digital world with her programming courses "Kode with Klossy". Her mission is not only to teach the participants how to code, but also to boost their self-confidence . Karlie Kloss thus uses her reach to stand up for other women. Definitely a role model!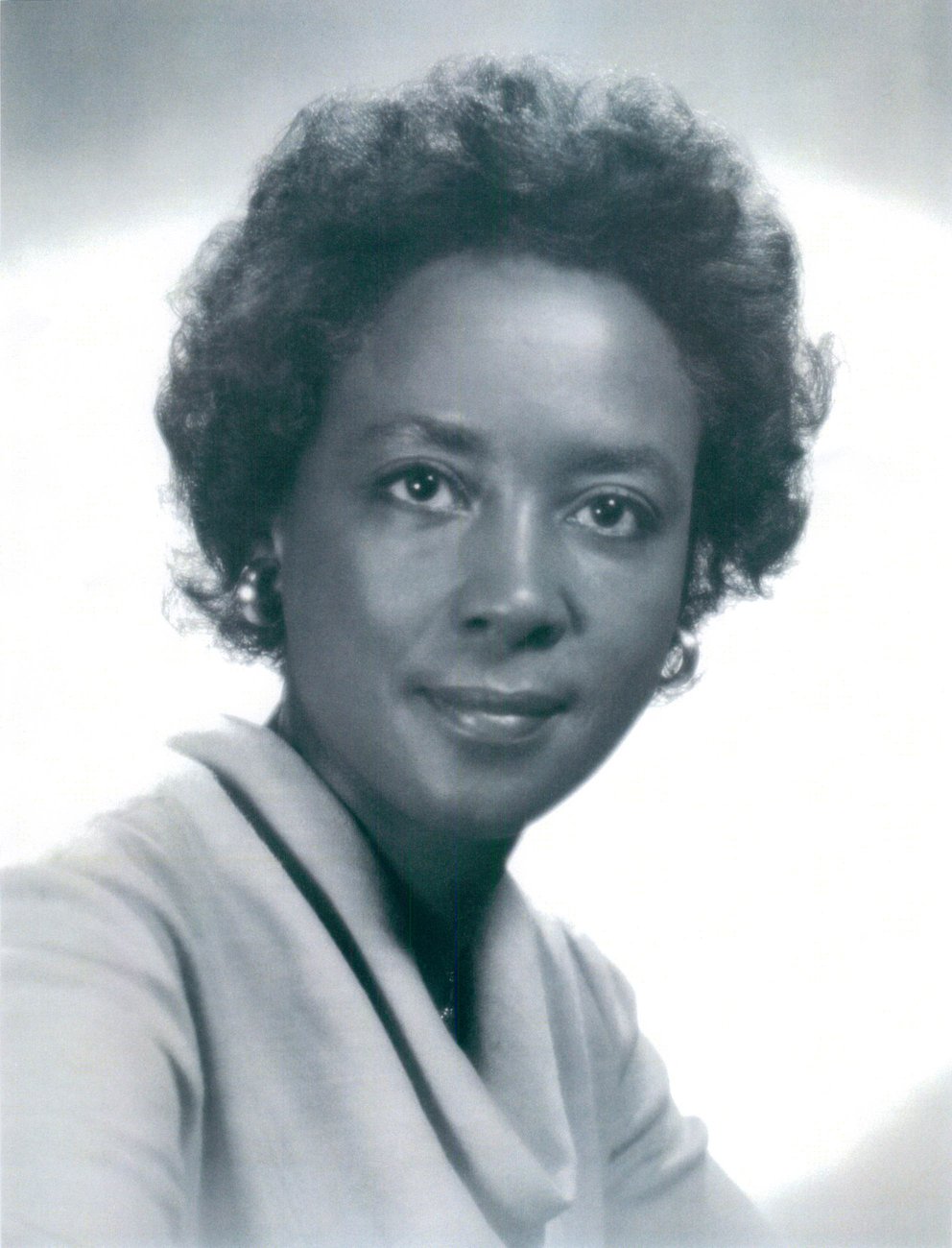 Annie Easley was born in the US state of Alabama in 1933, at a time when not only professional opportunities for African American people were highly competitive. Still, Easley was able to make history as a mathematician, computer scientist, and rocket scientist . At 22, she began her career at NACA, the predecessor of NASA. There she programmed various codes for over 30 years, which were, among other things, fundamental for the later work on satellites and space shuttles.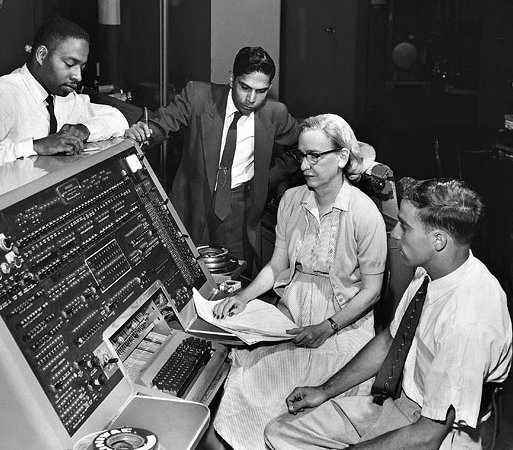 Grace Brewster Murray Hopper was born in New York City in the early 1900s and studied programming languages. She wanted to get away from the ones and zeros and towards understandable language . In doing so, she laid an important foundation for today's programming languages. She served as an admiral in the US Navy until she was 80. Hopper died in the USA in 1992, but in addition to her groundbreaking work, her quote "The most dangerous sentence in a language is: 'We've always done it this way'" is world-famous to this day.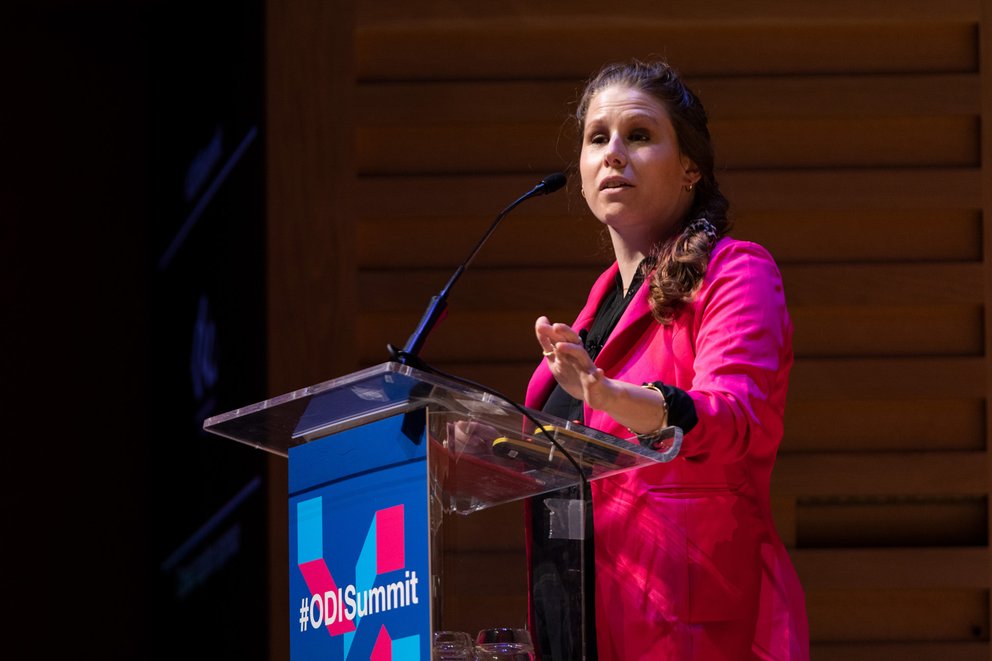 If you're familiar with the book Invisible Women: How a Data-Run World Ignores Half the Population (view it on Amazon), it shouldn't surprise you that author Caroline Criado-Perez made our list. With her work, the knighted journalist, feminist and activist shows that women are indeed often invisible, not only in science and medicine, but also in technology. Smartphones are usually too big for the average woman's hand, crash test dummies are based on male bodies and various speech recognition systems on male voices.
Criado-Perez also contributes to The Women's Room website, where professionals from different disciplines can register to gain more media reach and exposure. Because it is still assumed that so many male experts appear in public only because there are allegedly too few women in the respective areas. Frustrating right?
Perhaps the social media world would be different today without Adele Goldberg . The American computer scientist already had the vision of a digitally networked world in the 1970s. Together with the computer scientist Alan Kay, she designed the programming language "Smalltalk", which converts any element into less abstract objects and symbols. This much more user-friendly operation later even served as a template for Steve Jobs when developing Apple .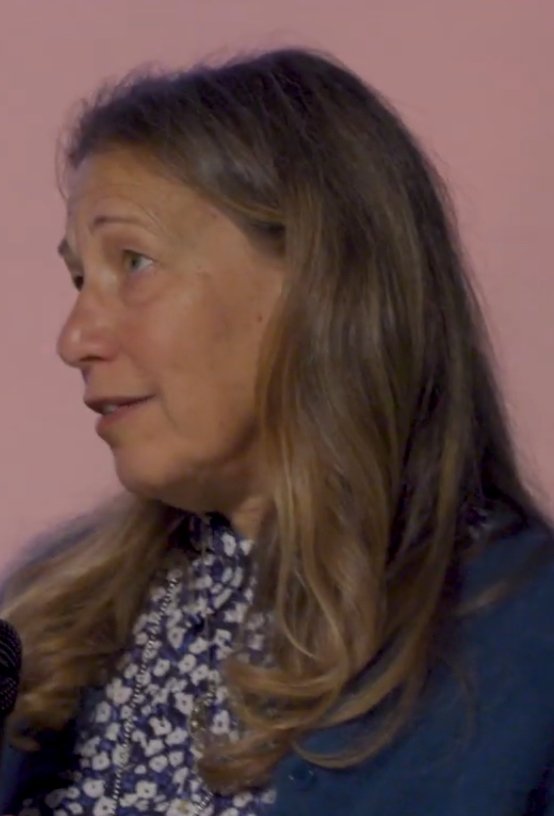 We're sticking with Apple: In case you were wondering where the ideas for the various fonts and icons at Apple, Microsoft and Co. came from - Susan Kare is the creator. Born in New York in 1954, the graphic designer gave free rein to her creativity in the 1980s for the Macintosh, Apple's first computer. The memory icon, the wastebasket, the smiling Macintosh computer, as well as the Geneva and Chicago fonts and more are all by the artist.
And yes, art really is, if not a science in itself. After all, it is important that the symbols are not only attractive, but also easy to understand and unambiguous . Susan Kare really did great things with small things, after all we all know and use the different icons even today.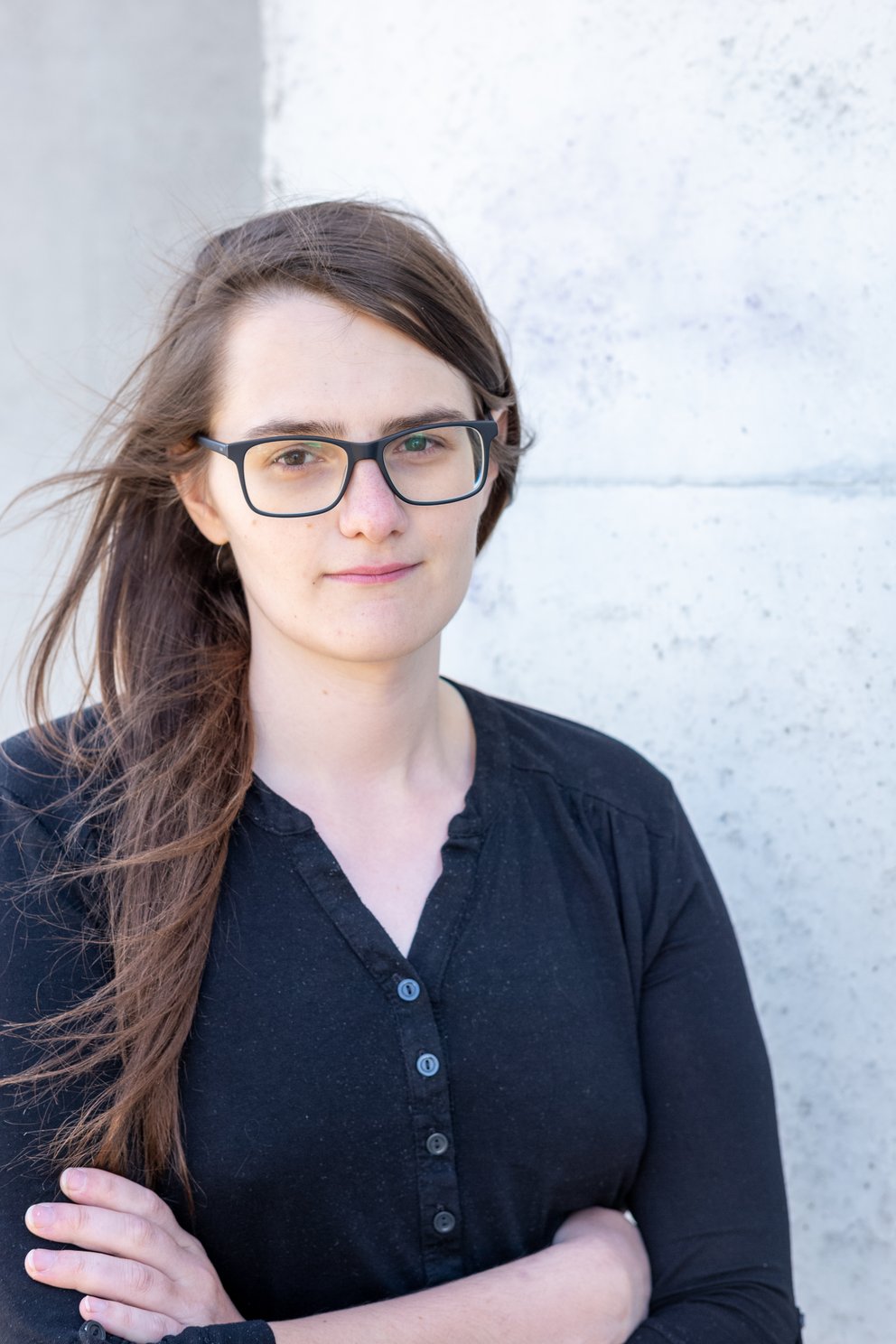 We started with Constanze Kurz and end our little series of pictures with another German and very important voice when it comes to computer security. Computer scientist Lilith Wittmann is an activist in exactly this area and repeatedly reveals various security gaps .
In one of her blog posts, Wittmann also showed that even with a little research, one can and should track and question the work of authorities (source: Medium). Wittmann also made it clear that the Luca app , with which the data of the users (had to) be stored for a possible Covid 19 infection tracking, is stored centrally and can therefore be hacked relatively quickly. From this we learn once again to always be careful where we store our data.