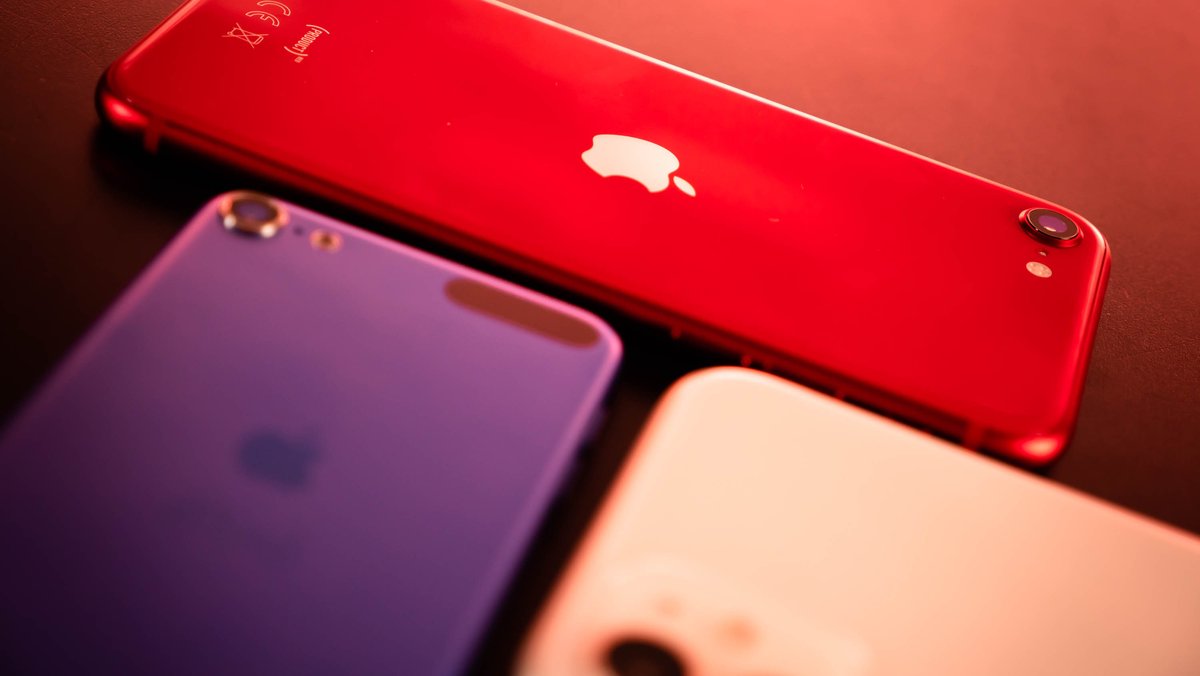 An iPhone is a relatively expensive affair, even for the cheapest model you pay at least as much as for a good mid-range device in the Android segment. Now, however, a well-known Apple insider has come up with a crazy idea.
An iPhone SE for $199?
Mark Gurman - esteemed Apple insider and reporter at Bloomberg - reflects on the expansion of the iPhone product portfolio in the latest issue of his newsletter. His suggestion: Apple should keep the current iPhone SE in the range when the successor appears and sell it for less than 200 US dollars, specifically for 199 US dollars , in this country this would then be around 210 to 220 euros including tax (source: Power-on -Newsletter).
Such an extremely cheap iPhone has not existed before. As a reminder: the iPhone SE currently costs 399 US dollars (479 euros in this country), but you can get it for less than 400 euros on the open market (see price comparison at Idealo). But why should Apple again significantly undercut the previous entry-level price in the world of the iPhone, what would the manufacturer gain from it?
For 200 dollars probably an unbeatable offer:
Such a model would certainly not be profitable for Apple in the classic sense of the previous margins. However, such a cheap iPhone would be the ideal lure to bring previously unreached customers into the Apple ecosystem . They would then spend more money over a longer period of time. Gurman writes:
"Material cost estimates from two years ago put the hardware cost of the iPhone SE at around $200, meaning a price of $199 would be a losing proposition. But over time and due to economies of scale, these costs are likely to have become much lower by now. Would the costs be low enough for Apple to make typical profit margins? No, but the opportunity to sell services and other products in large new markets could make up for that."
Opportunity in new markets for Apple
This would not be the only plus point for the manufacturer. Such an extremely cheap iPhone would also be the ideal product for Apple for emerging markets in Africa, India and South America . Markets where people are mostly opting for Android smartphones, not least because Apple currently has nothing to offer in the sought-after price segment. And another argument for such a strategy: With such a cheap iPhone, Apple could finally send the venerable iPod touch into its well-deserved retirement. It is in the same price range and would therefore finally be obsolete.
Such a modern iPhone SE is still a long way off:
These are still only the considerations of Mark Gurman, there are no real indications for the implementation of the strategy. An exciting idea nonetheless. Incidentally, there has recently been speculation that Apple would want to offer the upcoming iPhone SE 3 at a lower price (300 US dollars) . While highly speculative, this rumor is in a similar vein to Gurman's recent brain teasers. Just whether Apple would rather dare to do this than leave the old iPhone SE in the range even cheaper? Cannot be clarified conclusively, but we could find out in the next few days at the latest, because the iPhone SE 3 is expected in March 2022.