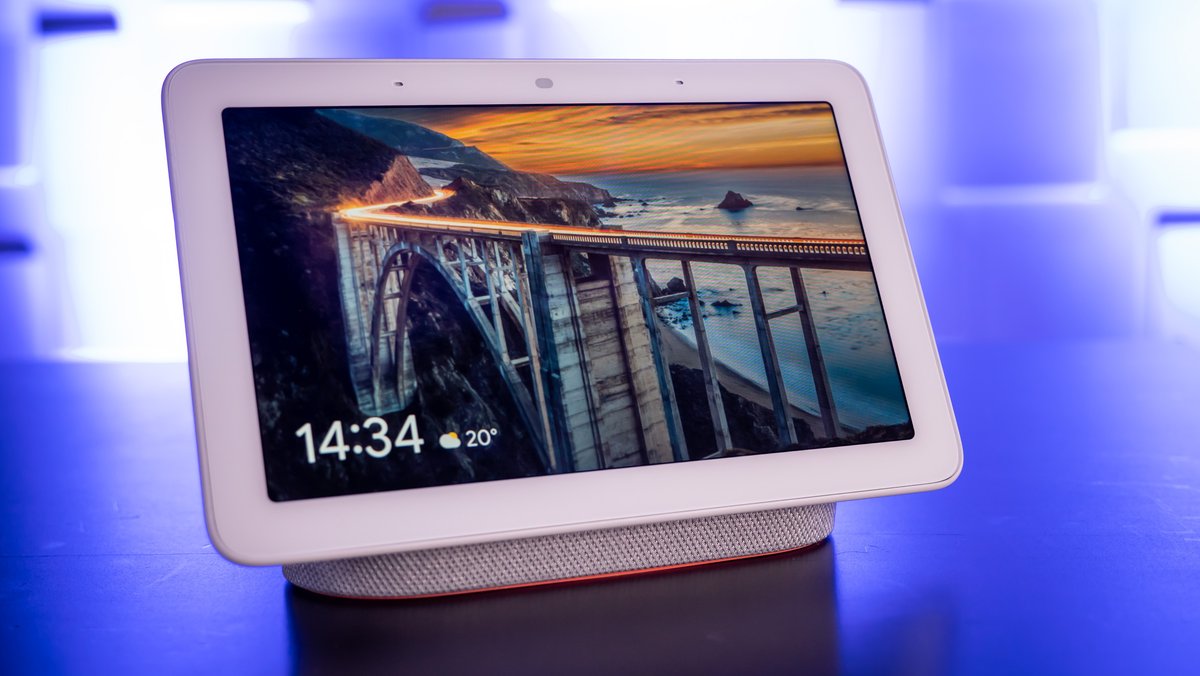 Many manufacturers are developing new Android tablets and only want to cover the usual purpose. Google is probably not enough. The new tablet should fulfill several purposes at the same time and would have real added value compared to classic devices. A Chinese manufacturer had a similar idea.
Google is developing a Nest Hub with a detachable tablet
With the Nest Hub, Google offers a smart home center with a display. You can use the Google Assistant, control smart home devices, but also watch YouTube videos or even Netflix films and series. Wouldn't it be cool if the device wasn't tied to a location and the display could just be carried around like a tablet ? This is exactly what Google is planning now (source: 9to5Google).
Accordingly, Google is planning a new Nest Hub where the display can be removed and used as a tablet. If you no longer need the tablet, you don't throw it in the corner as usual, but use it again as a smart home center in the base with speakers , where it is charged at the same time. I have the Nest Hub in the kitchen and I always use it while cooking to listen to music or watch a YouTube video. If you could use the display as a tablet for even more, that would of course be awesome.
It is not known how large the display will be, which operating system will be used and what other specifications the tablet from Google will have. Google has been adding a lot of new features to the Nest Hub over the past few months, making it more usable as a tablet . Of course, we would like Android to run on it as the operating system, so that we have all the options and freedom with apps and games. It has long been speculated that Google is building a new tablet.
What Google's Nest Hub has so far:
Lenovo has already implemented this idea
The idea is not entirely new. Lenovo basically offers exactly that with the Smart Tab M10 HD with the Smart Dock. For only 199 euros (see Amazon) you get a 10.1-inch Android tablet with all the options. If you put it in the docking station, it becomes a smart speaker with a large display.