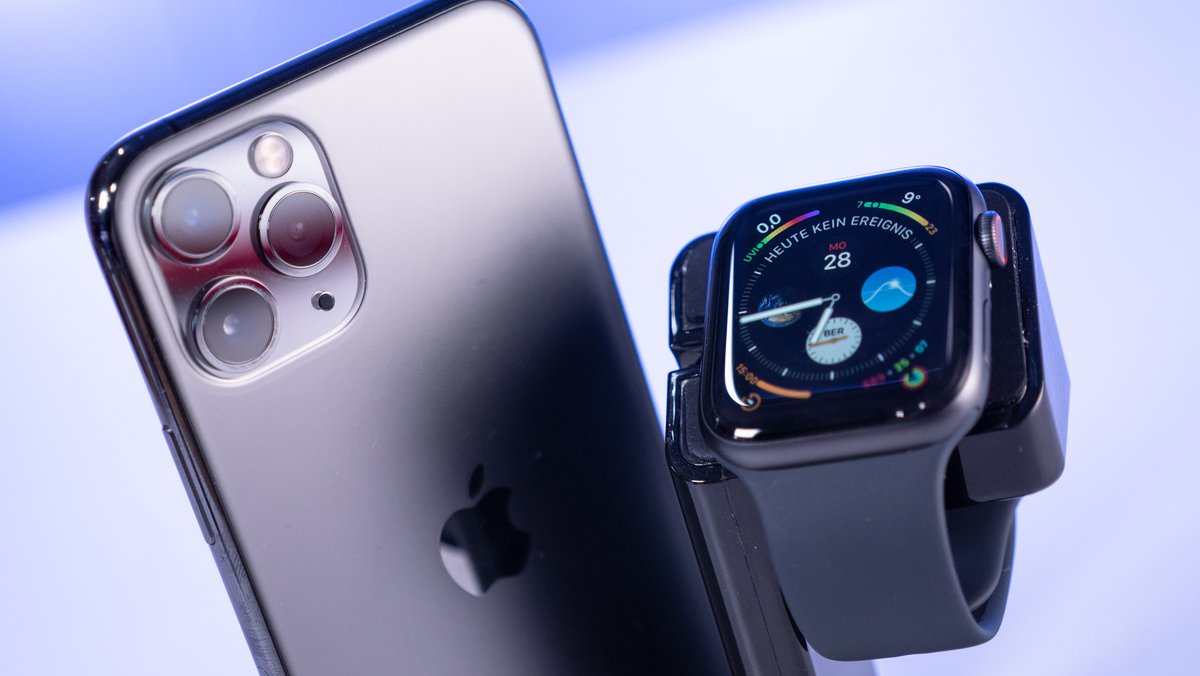 Even an Apple Watch does not always want to be like its owner. It's really bad if the screen stays dark and only a red exclamation mark can be seen. There is a threat of going to the Apple Store or Apple Support. But now comes the hour of the iPhone, the savior in need.
If the Apple Watch has a rather serious problem, the smart watch signals this with a red exclamation mark on the screen. The reason for this would be, for example, a failed firmware update. With a bit of luck, this can be remedied by a hard restart – press the side button and digital crown for 10 seconds. If this doesn't help either, the professionals from Apple Support have to step in, there is a risk of a repair. So far there has been no way around it, until now.
Now possible: Fix Apple Watch with iPhone
But now there's the option of making a software restore using an iPhone , according to Apple in a new support document (source: Apple). Important: For this to work, the new iOS 15.4 must be installed on the iPhone and watchOS 8.5 on the Apple Watch. If the Apple Watch then shows a new symbol in an emergency, bring the Apple Watch and iPhone together to restore the Smartwatch. Apple explains how to do it:
1. Make sure an iPhone is nearby. iPhone must have iOS 15.4 or later installed, be connected to Wi-Fi, have Bluetooth turned on, and be unlocked.
2. Place your Apple Watch on the charger.
3. Double-click the side button (the button under the circular Digital Crown) on your Apple Watch.
4. Follow the steps shown on the iPhone.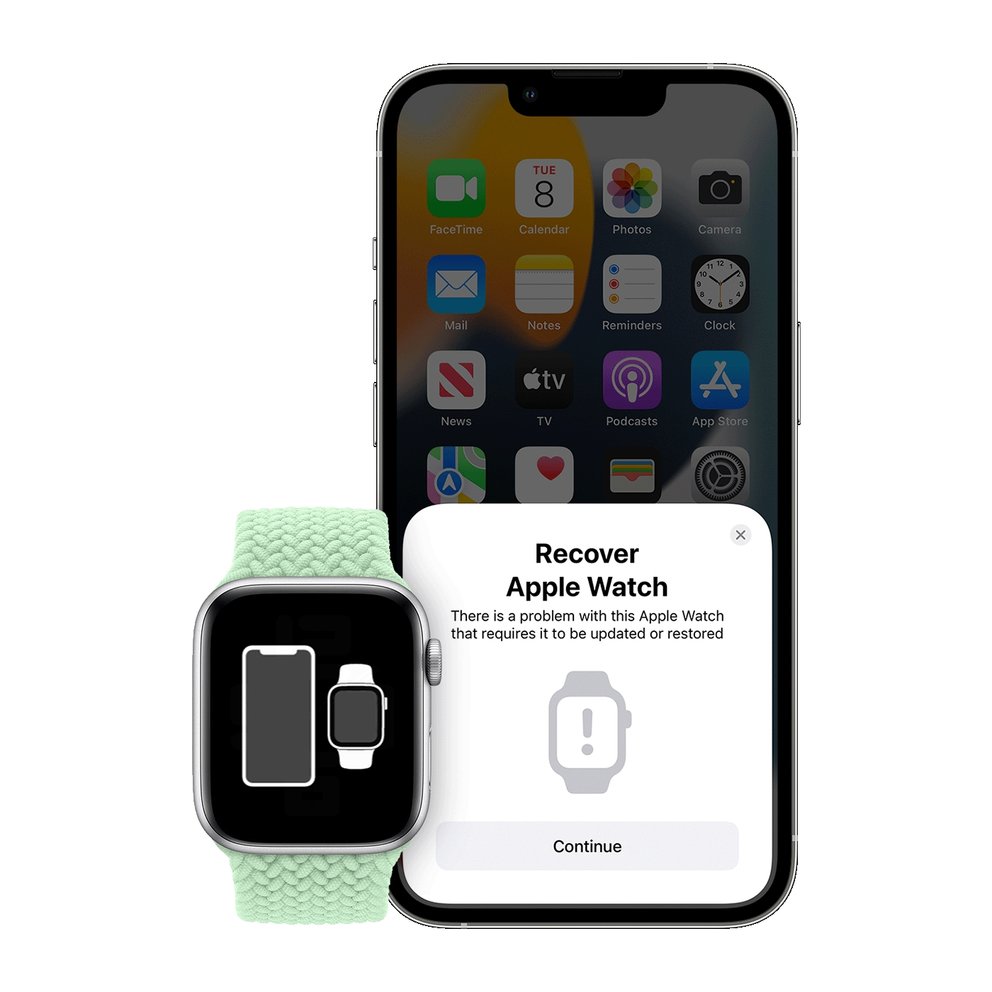 Then the restore process starts. But what if this doesn't work either? Apple also has advice for this and recommends a different network connection, specifically:
"If these steps don't work for you, check your Wi-Fi. Try using a 2.4GHz network instead of a 5GHz network and make sure you're not on an unencrypted or 802.1X network."
It's worth taking a look for owners of an Apple Watch:
Installation of the system updates is a prerequisite
As a reminder , iOS 15.4 and watchOS 8.5 are required. Users should therefore not hesitate to install the system updates and download them as soon as possible if they have not already done so.