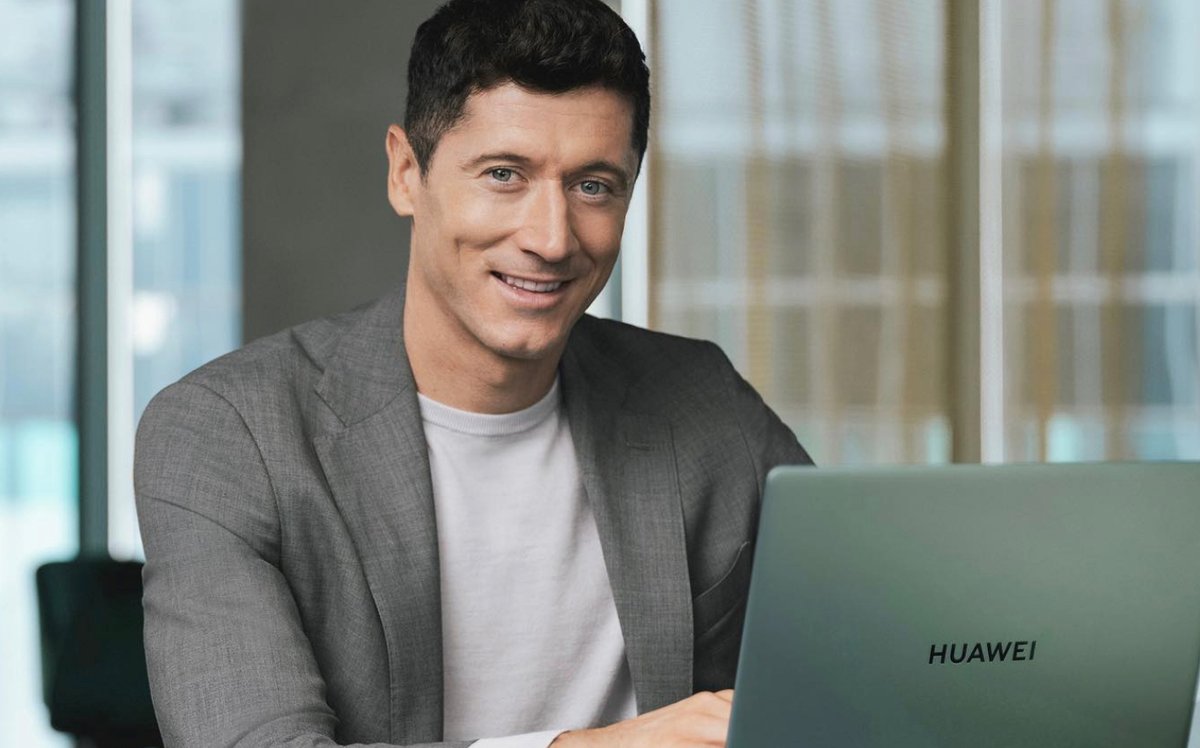 Huawei and Robert Lewandowski will go their separate ways in the future. The Polish football star has ended cooperation with the well-known electronics group. The reason makes you sit up and take notice.
In TV spots, on billboards and of course online: the advertising partnership between Bayern player Robert Lewandowski and Huawei was omnipresent and could be seen pretty much everywhere. But that's over now: Lewandowski is getting out of the deal with immediate effect, Huawei is losing its world-famous advertising face (source: T-Online).
Huawei loses soccer star Robert Lewandowski as an advertising partner
The reason for the abrupt end: the war in Ukraine. Apparently, Huawei helped Russia protect its network against cyberattacks after the invasion of the neighboring country . The British Daily Mail first reported on it (source: Daily Mail).
"Today we made the decision to end the marketing cooperation between Robert Lewandowski and the Huawei brand," Lewandowski adviser Tomasz Zawiślak told AFP. The "performance of all advertising services on our part" should be suspended. However, Zawiślak did not give an official reason. So it's unclear if the end of the ad partnership is really related to the Daily Mail's report .
Explosive: The two-time world soccer player is said to have expected a million sum from Huawei, which is now slipping through his fingers due to his self-chosen end. So Lewandowski loses a lot of money .
Huawei's Kindle alternative is more than an e-book reader:
Huawei wants to reduce its carbon footprint
The negative headlines come at an inopportune time for Huawei. Because the Chinese manufacturer has just announced a real firework of products in the course of the MWC 2022 and presented, among other things, a versatile e-book reader. In terms of sustainability, the CEO also made a big promise and announced a massive reduction in his own CO2 footprint.