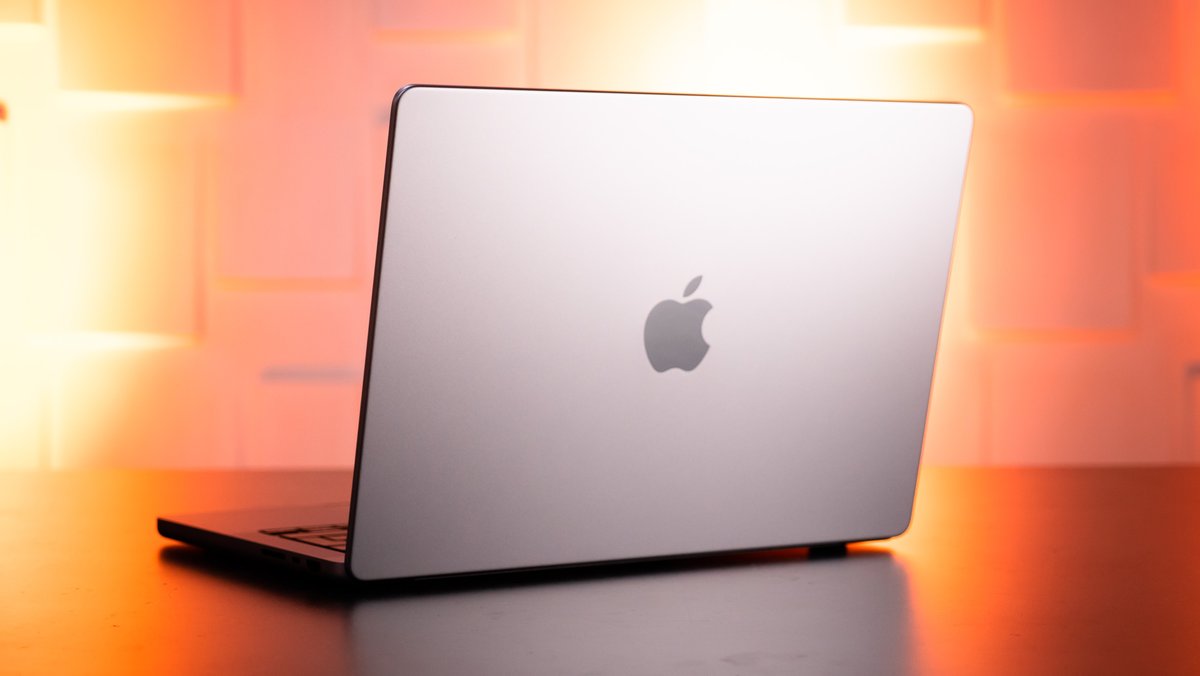 Apple is known for expensive prices. The latest product from the cult manufacturer is the crowning glory: 179 euros - for a cable! What initially sounds like an overpriced joke is, on closer inspection, not one.
Apple fired off a veritable product firework yesterday. In addition to the iPhone SE 2022 and the iPad Air 2022, the brand new Mac Studio in particular has caused open mouths - mainly because of the price. Apple also has a new Thunderbolt 4 cable up its sleeve to match the expensive professional Mac.
Apple sells 3 meter Thunderbolt 4 cable for a steep price
At 179 euros, this is also not a bargain , even by Apple standards. For comparison: Apple charges just 20 euros more for the new AirPods 3 – and those who buy in free trade can get away with it even more cheaply. Despite the high price, the Thunderbolt 4 cable (see Apple) is not overpriced. Because there are not many alternatives, at least not at the moment.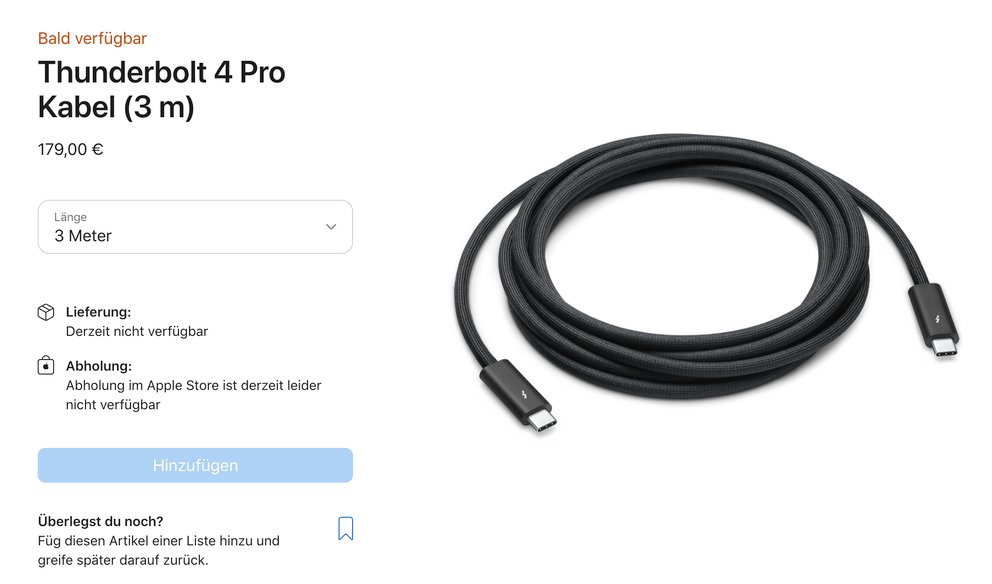 This is mainly due to the length: 3 meters . Well-known third-party providers such as Belkin have significantly cheaper cables on offer. But there is usually already an end after 2 meters . Aside from the length, the Apple cable supports data transfer up to 40 Gbps and charging at 100 watts. It also comes in "a tangle-free black braided design," according to Apple in the product description.
So until Apple gets competition, the new Thunderbolt 4 cable is likely to be the only alternative for many Mac owners if they want to connect their computer to a monitor or other peripheral devices over longer distances.
The new Mac Studio from Apple:
Shorter cable costs less
If a shorter cable is enough for you, you can save something. Apple is offering a 1.8 meter long version for 149 euros – 30 euros cheaper. It can also be delivered quickly, while Apple only says "available soon" for the longer 3-meter version.