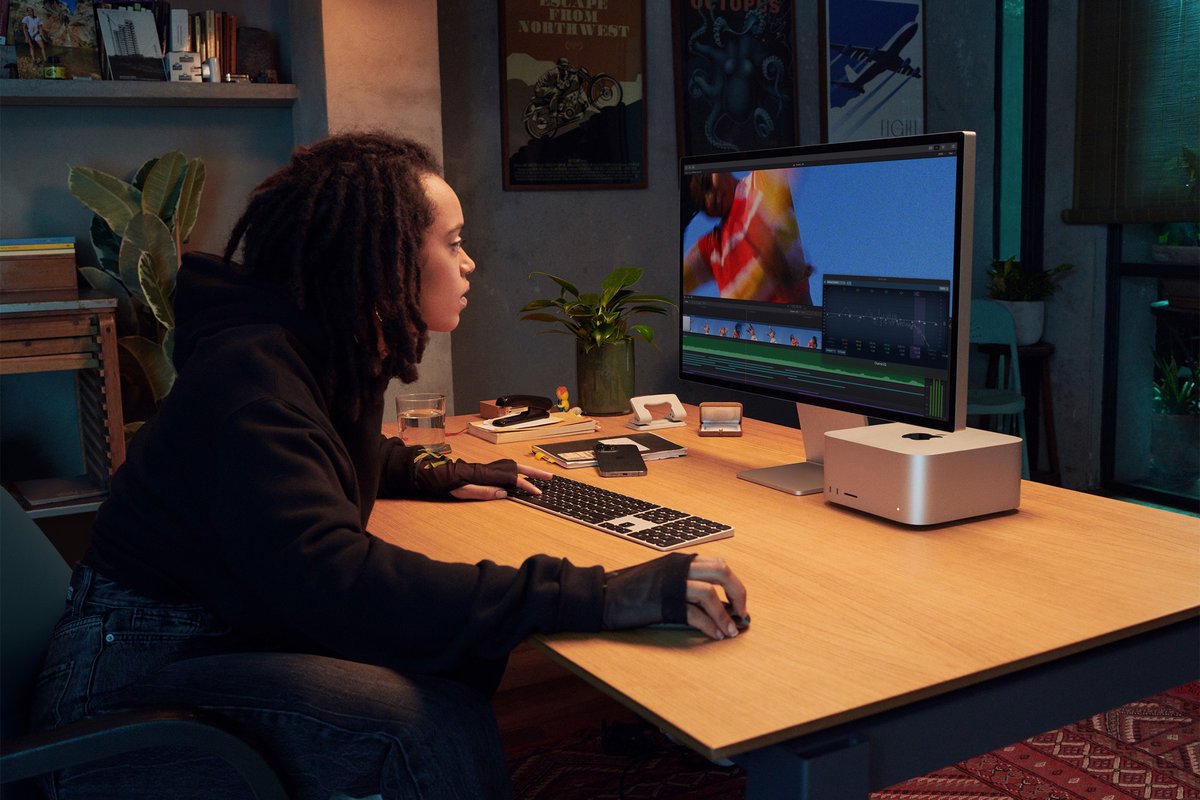 With the iPhone, iPad and Mac, Apple is not known for cheap entry-level devices. You will hardly find the products from Cupertino on the grab belt tables of this world. Nevertheless, it is always surprising how high the prices can rise in some cases. Apple's latest professional Mac can even cost more than a brand new electric car.
With the recently introduced new devices in the Mac portfolio, Apple is once again expanding its range. The PC called Mac Studio and the Studio Display form a (possible) unit that has not previously been available from Apple in the price range called for. Customers don't get away cheaply.
That costs you a full set of equipment at Apple's Mac Studio
On the contrary: If you treat yourself to the new Mac equipment with the best equipment, you could also buy an entry-level electric car instead - and even have something left over for the first battery charge. Here the bill:
The
Mac Studio
with Apple M1 Ultra (20-core CPU, 64-core GPU and 32-core Neural Engine), plus 128 GB RAM and 8 TB SSD storage will cost you a total of
9,199 euros when
it goes on sale on March 18, 2022
.
The Mac Studio is not an all-in-one device like the previous iMac, so it needs a display to go with it. You could also look for something else here, but the corresponding
studio display
from Apple will cost you another
2,459 euros
- here too in the best configuration. If you then need accessories, you pay another 447 euros for the Magic Keyboard, trackpad and mouse together. All in all, we arrive at a
price of a really steep 12,105 euros.
If you do without the accessories, you still get 11,658 euros. However, as with e-cars, you have to wait a few months for the Mac Studio.
Here you can see the Mac Studio devices in action:
Dacia Spring: entry-level e-car brand new cheaper than Mac Studio
If you have the wherewithal to spare, you can use it to bring home Apple's most powerful desktop machine to date. Or get a Dacia Spring. The cheapest e-car currently available in Germany costs 20,940 euros before deducting the environmental bonus. However, the small Stromer qualifies for the maximum subsidy, so that in the end there is a price of 11,940 euros.
The Dacia Spring has meanwhile been available for even less money, but is currently only available in the Comfort version. Nevertheless, the full equipment from Apple for the new Mac Studio costs 165 euros more.
As blatant as the example is, Apple is not alone in this. For example, you can quickly pay more for some top smartphones from Samsung or Xiaomi than some people have to pay for two to three months' rent in a two-room apartment. And as the latest figures from the smartphone industry prove once again, there are plenty of customers who are willing to do just that.