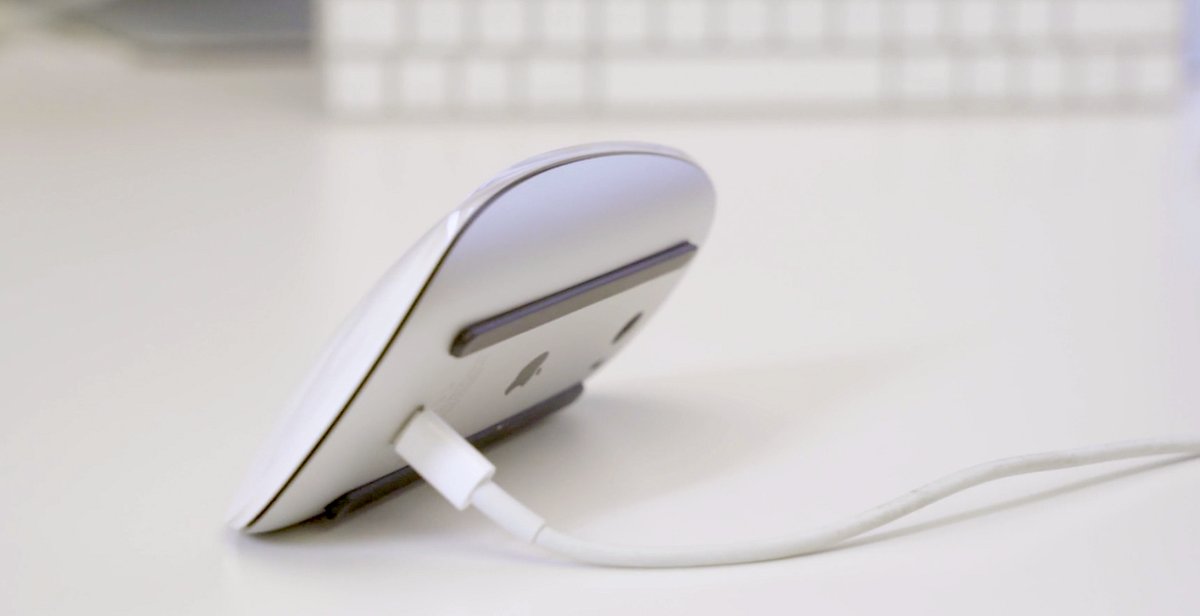 Apple stands for good and well thought-out design, but from time to time the experts from Cupertino are really wrong. Legendary example: The current generation of the Magic Mouse. Now, arguably Apple's biggest design flaw has finally been fixed with a pretty insane solution... apparently. In the end, this attempt was also doomed to fail.
How do you charge the built-in battery of an Apple Magic Mouse? You turn her around and put a lightning cable in her tummy. Then she is condemned to lie on her back and so you wait for the loading process. Unfortunately, you can't use it in the meantime, for understandable reasons - what a stupid design. Nothing has changed in the seven years since the mouse was introduced, and Apple hasn't lifted a finger.
Look at Apple: the mobile docking station for the Magic Mouse
Quite different is YouTuber and craft specialist Matty Benedetto, who is behind and in front of the camera of the YouTube channel "Unnecessary Inventions" and somehow reminds me of Jerry Seinfeld in his dry brand of humour. Not content with the situation, Benedetto looked for an unconventional, almost crazy solution. The idea: A kind of loading carriage for Apple's Magic Mouse. The corresponding two plastic parts are made with the 3D printer, they hold two metal balls, in the middle an angled Lightning cable from Anker (view at Amazon). A kind of mobile docking station for the mouse is created – it also seems to work wonderfully (source: Unnecessary Inventions).
solution had to fail
But the practical test is still pending. Although the optical scanning of the mouse still works in principle in the vehicle , the mouse unfortunately stops working as soon as it is loaded . The idea of ​​loading Apple's mouse and using it at the same time will not work. The idea was doomed to fail from the start.
More rodents from Apple:
Benedetto is visibly enthusiastic and "demands" an early meeting with Apple CEO Tim Cook on the matter. Will it come to that? Probably not. If Apple wanted to solve the problem, they would certainly have done so in recent years. But it doesn't look like that. Apple's biggest design flaw remains unsolved in 2022.