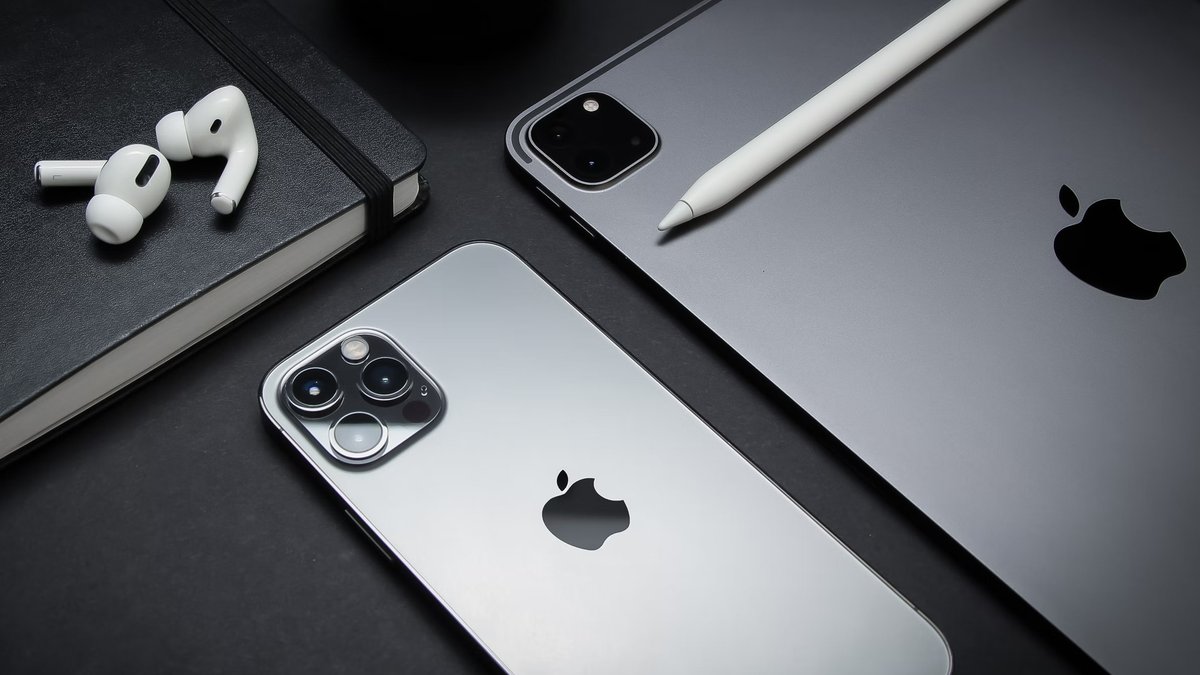 Apple recently included iPhones in the so-called "refurbished products" in the web shop for the first time, and there have also been corresponding iPads and Macs for years. But what is "refurbished" anyway and how do the cheap offers compare to classic used goods and dealer deals? Our current inventory will reveal it.
"Refurbished" generally means overhauled and refurbished used devices, which are of course cheaper than buying new goods. However, the term is not really protected, so every manufacturer and dealer can always interpret it differently. So you should look very carefully when buying and read the fine print. The lowest denominator, however, is at least a one-year guarantee and a proper functional test.
Refurbished iPhone and Co.: Alternative to new products from Apple
However, Apple places even higher demands on its own refurbished products (iPhones, Macs, iPads, etc.) and is considered the "gold standard" in the industry (see refurbished products at Apple). The iPhone manufacturer confidently speaks of "like new" and has good reasons for doing so. The following characteristics apply to products with the "Apple Refurbished" label:
Same one-year warranty as new products.
Function test as with new goods, the same standards are applied. Thorough cleaning, if necessary prepared with original Apple spare parts. Devices with iOS,
i.e. iPhones, get a new battery and a new housing
. All accessories and cables are included. In contrast to new goods, they are sold in neutral white packaging. A return as with new goods with the respective deadlines is of course also possible and free of charge. If you want
, you can purchase extended hardware protection (AppleCare and AppleCar+) from Apple equivalent to the new product
, the devices are qualified for this.
Important to know: Second-hand goods that we buy from private users on eBay and Co., on the other hand, are unprotected. There's no guarantee, you buy as seen and in the worst case you're left with it.
If you want to sell yourself, then you should heed our eBay tips:
Price Check: Apple Refurbished vs. Used
The question remains: How cheap are these iPhones, iPads and Macs refurbished by Apple in comparison? We took a closer look at the prices and compared them with the prices of new goods from Apple and dealers, other refurbished offers on Amazon and eBay and purely used goods on eBay. First the pure figures, we examined the prices of an iPhone, iPad and MacBook (by the way, Apple does not offer a refurbished Apple Watch):
iPhone 12 with 64GB storage (Black):
New price at Apple: 799 euros New price in stores: from 656 euros
Refurbished (Apple): 679 euros
Refurbished (Amazon dealer): 609.97 euros Used (eBay): between 466 and 529 euros
iPad Pro 12.9 inch with 128 GB memory (model year 2020):
New price at Apple: 1,029 euros (formerly, no longer available) New price in stores: 929.08 euros
Refurbished (Apple): 799 euros
Refurbished (eBay): 829 euros Used (eBay): 718 euros
MacBook Air M1 (8-core CPU and 7-core GPU):
New price at Apple: 1,129 euros New price in stores: 958 euros
Refurbished (Apple): 959 euros
Refurbished (eBay): 880 euros Used (eBay): 800 euros
Note: Price data was sampled in week 9 of 2022.
Not surprising, Apple's refurbished prices are of course cheaper than the new product in Apple's own store. But usually not much better than the cheapest offers in free trade. However, these can usually only be achieved with smaller and unknown dealers, who often only operate on eBay. Those who prefer to buy directly from the manufacturer are better off with "Apple Refurbished". Older devices that are no longer available directly from Apple can also be much cheaper as refurbished products, so buying them directly from Apple is more worthwhile.
Already knew? There are also certified B-stocks on eBay:
Refurbished retail goods are usually cheaper than "Apple Refurbished", but as mentioned at the beginning, different quality standards apply here when assessing them. Warranty is included, but we can't count on "quasi new" as with Apple. If you buy used goods privately, you will get the best deal, you can save several hundred euros. However, you then bear the entire risk. If you are unlucky, there is no replacement and a possible repair will be expensive.
In summary, it can be said: With "Apple Refurbished" you can definitely save money and do it without any risk. However, if the devices are still relatively young, you should always compare the prices of new goods before buying them (see Apple in the price comparison at Idealo). On the other hand, if you want to save even more, you have to buy elsewhere, but you take greater risks. The following applies: General overhauled dealer offers can at least be sent back and there is still a guarantee. However, private purchases are not protected and only for the players among the users.