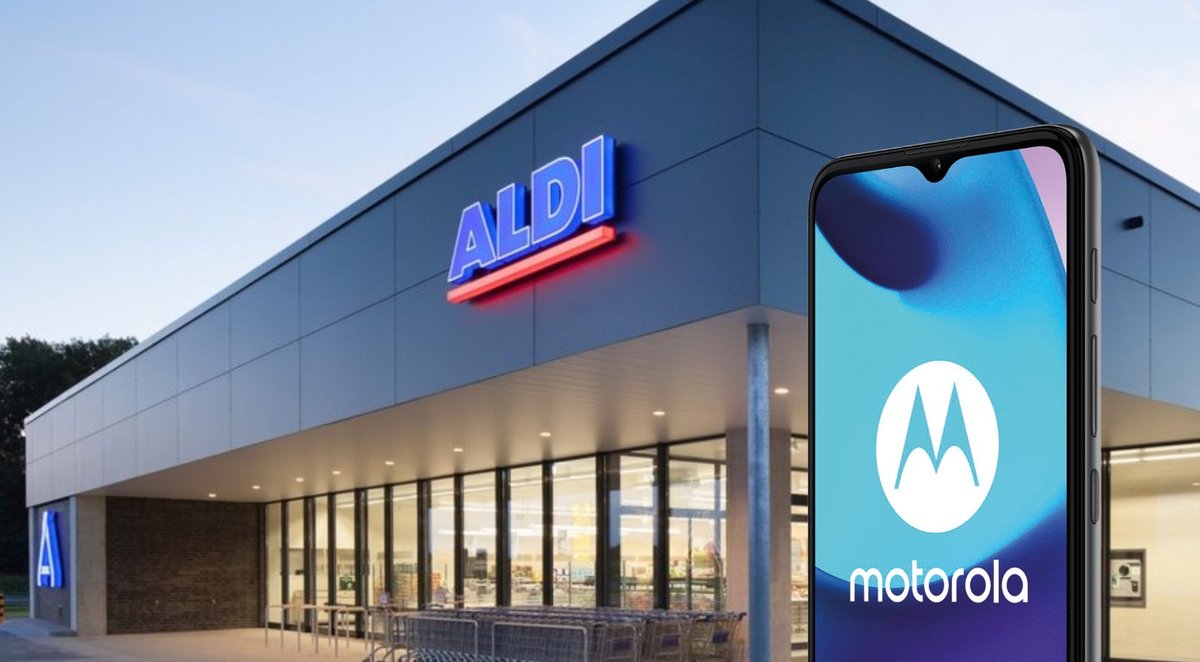 A mobile phone for 89.99 euros: That's exactly what Aldi Nord and Aldi Süd are offering from today. With the Moto E20, however, buyers have to make some compromises - we explain the advantages and disadvantages of the smartphone.
Motorola Moto E20 available from Aldi from today for EUR 89.99
If you are looking for a cheap entry-level smartphone, you can now also find it at the discounter. Both Aldi Nord and Aldi Süd are including the Moto E20 from Motorola in their range and are selling the Motorola smartphone from today, March 31, 2022 at a price of 89.99 euros (see Aldi). Amazon, for example, charges around 119 euros for this (see Amazon). That's a huge difference.
For almost 90 euros, buyers receive a smartphone that is in the entry-level class. The data sheet reads accordingly:
6.5-inch display (LCD, 1,600 x 720 pixels) eight-core processor (max. 1.8 GHz, Unisoc T606) 2 GB RAM 32 GB memory (expandable via microSD) dual camera (13 MP + 2 MP) 5 MP front camera 4,000 mAh battery Android 11 (Go Edition)
In terms of performance, the Aldi cell phone will not rip out any trees with it . In particular, the 2 GB of RAM is very tight. However, the Moto E20 runs Android 11 Go Edition, which has been specially optimized for smartphones with weaker hardware. Under certain circumstances, Android 11 Go can still tease one or two out of the hardware.
With a diagonal of 6.5 inches, the display is pleasantly large, even if the resolution of 1,600 x 720 pixels leaves a little to be desired. At least: A fingerprint sensor, an SD card slot and a headphone jack are also included. This is no longer a matter of course, even with Android smartphones .
We reveal crazy facts about Aldi in the video :
Second cell phone on an outdoor trip
However, the comparatively weak hardware has one positive: In combination with the lavish 4,000 mAh battery, the Moto E20 from Motorola should last a comparatively long time without going to the socket . We also see one of the main uses for the device: As a second cell phone on an outdoor trip at the weekend, for example, if you don't want to take your expensive flagship smartphone with you, but still want to be reachable via WhatsApp and Co. A starter set from Aldi Talk with a starting credit of 10 euros is included free of charge.
At 89.99 euros, Aldi Nord and Aldi Süd are currently selling the Moto E20 at the best price. So it's worth hitting.