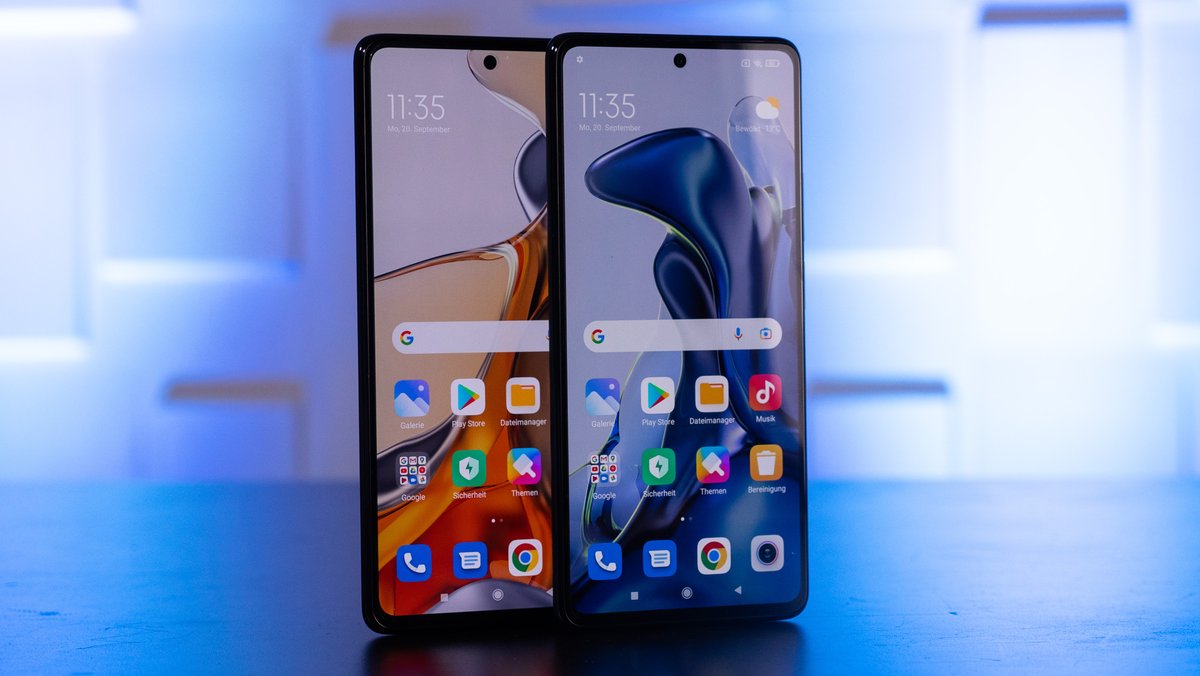 Xiaomi smartphones will soon get a major software update that will bring some changes. In the best-case scenario, one of them will noticeably upgrade cell phones. It's about the battery life and performance of the devices.
Xiaomi: MIUI 13 increases cell phone battery life
Xiaomi hasn't really covered itself in glory with its own MIUI 12 Android interface in recent weeks. The update caused many problems that had to be improved with MIUI 12.5. With MIUI 13 everything should run better. Here the Chinese company will implement major innovations that will have a positive effect on the use of smartphones. Through various optimizations, Xiaomi has managed to increase the battery life by up to 10 percent (source: Twitter).
At first glance, 10 percent may not seem like much, but they can decide whether a Xiaomi cell phone will give up shortly before the end of the day. Many Xiaomi smartphones are equipped with huge batteries, so that the usage is more in the direction of two days if you don't put too much strain on the device. Either way, that's a welcome improvement, because any optimization you can get out of software should really be used . It doesn't always have to be about the pure capacity of the battery.
With MIUI 13, Xiaomi will also improve performance. Some new technologies have also been integrated here, which should ensure that the smartphone works faster and also does not wear out as quickly. You will then be able to use the phone longer because it will not feel slower over a period of several years. This improves sustainability at the same time.
The Xiaomi 12 Pro runs directly with MIUI 13:
Many Xiaomi phones will receive MIUI 13 as an update
When presenting the new Redmi Note 11 smartphones, Xiaomi announced that many models would receive the update in the first quarter. But that doesn't automatically mean that Xiaomi will also release Android 12 with it. Some smartphones run with MIUI 13, but there is only Android 11 among them. Nevertheless, there will also be the mentioned improvements.