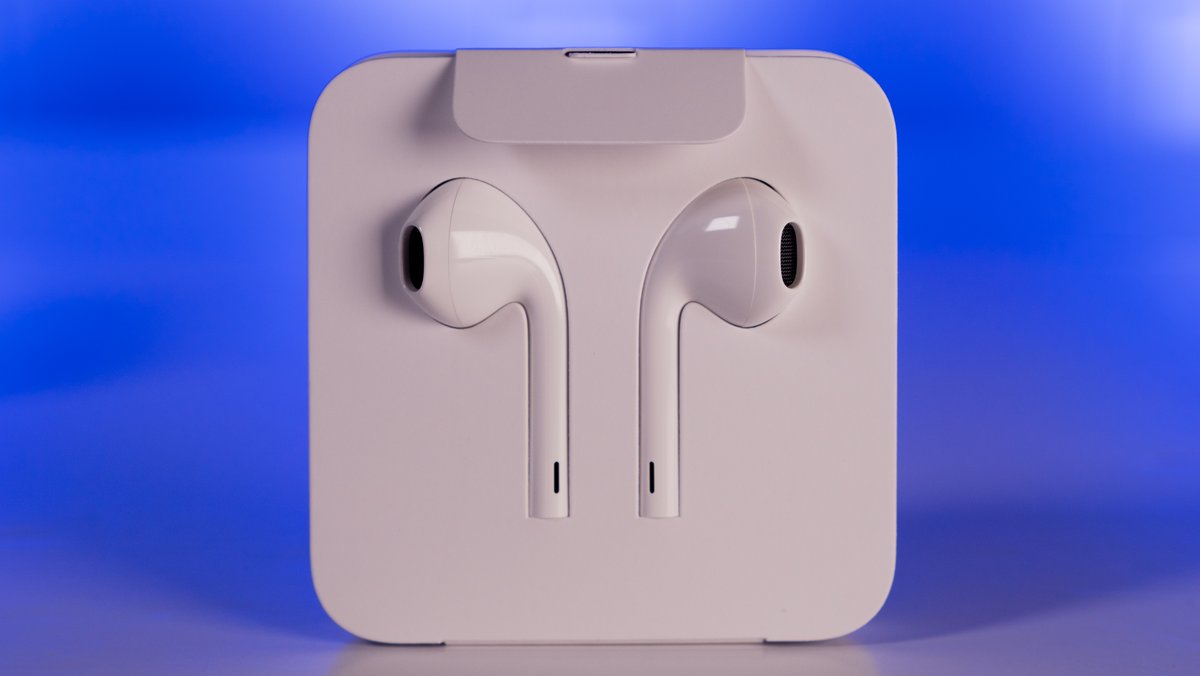 Nobody would have expected this position, but it is actually the case: At present, many customers still buy the wired Apple EarPods with Lightning connection for the iPhone from Amazon. But why?
If you look at the current bestsellers on Amazon in the "Mobile Phone & Smartwatch Accessories" section, you will be amazed. The first place is initially uninteresting for iPhone users, since they can't do anything with a microSD card. After that, the AirPods Pro will follow – as far as can be expected. But in 4th place, and therefore damn far ahead, we find the original Apple EarPods with Lightning connector (source: Amazon). Far ahead of the second generation AirPods (7th place) and the new AirPods 3 (10th place). Honestly, who could have expected that?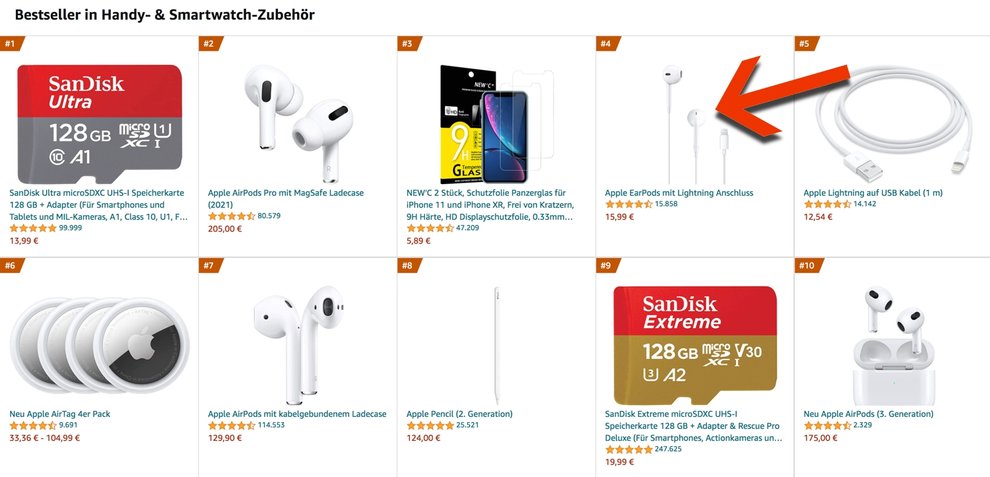 For the iPhone: Apple EarPods are way ahead at Amazon – why?
Although Amazon also sells a large number of wireless AirPods and is therefore very trendy, the EarPods with Apple's Lightning connector are unexpectedly at the top of the ranking. But why?
Of course, we can only guess, but to all appearances, wired headphones and especially Apple's EarPods are also very trendy again, they promise a "more aesthetic" music experience equivalent to vinyl discs (source: iMore) and are currently experiencing a real revival. Added to this is the fact that Apple no longer includes the EarPods with the iPhones as it used to. Last but not least, if you also need simple and cheap Apple headphones, you have to buy them separately.
The original EarPods have been around since 2012, here Jony Ive explains the idea behind them:
Another point: the price. Amazon does not have the absolute best price on the net at just under 16 euros (see Amazon), but is among the more well-known online retailers in the front area, together with MediaMarkt and Saturn, who charge the same fee for the EarPods. In any case cheaper than directly from Apple, we pay 19 euros from the iPhone manufacturer itself.
Apple's jack version far behind
Interesting: The EarPods with a normal headphone connection (3.5 mm jack) are far behind in 36th place in the Amazon ranking. Understandable, since the iPhone 7 (2016) Apple has done without the jack connection , only older iPhones can do something with these EarPods. In contrast to the bestsellers, because we will still find the Lightning port on every new iPhone in 2022.