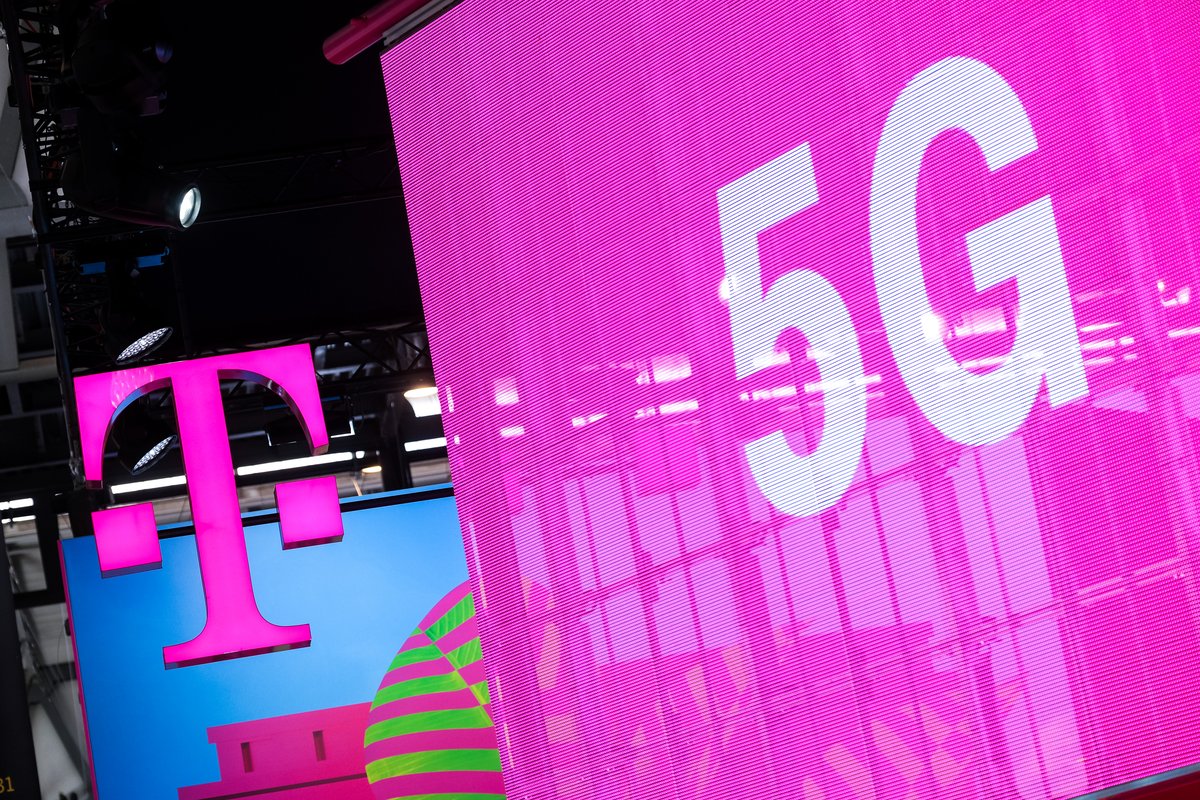 That's an announcement: Telekom wants to reach as many people as possible with its 5G network, but there will probably not be a nationwide expansion. One customer group in particular will feel this clearly. If you travel with Deutsche Bahn, you have to do without 5G on the way.
Bad prospects for train drivers: Telekom does not use 5G on the train
For frequent travelers on the Deutsche Bahn, it is a bitter announcement what the head of technology at Telekom, Walter Goldenits, revealed in response to a community question: 5G with download speeds of up to 1 Gbit/s or even beyond that will not be available on trains . Anyone who is dependent on the currently highest possible data rates in mobile communications while on the road is sitting dry - and will continue to do so in the future.
The reasons for this are simple: the mobile phone signal penetrates the trains poorly or not at all, Goldenits describes them as Faraday cages. Connection problems with the mobile phone on the train are well known and are not limited to 5G. For this purpose, DB offers WiFi on board in its long-distance trains. But that too ultimately runs via repeaters that dial into the mobile network. Telekom and DB are cooperating on this.
The problem according to Goldenits: The DB repeaters are not technically able to process the high-frequency 5G signal (source: Telekom). However, this does not mean that Deutsche Bahn trains will not have 5G connections at all. The chances of this are much worse - not only, but also because Telekom is not building the powerful 5G frequencies in the 3.6 GHz band near the train routes. The gigahertz frequencies have the disadvantage that their signal is only suitable for short distances.
Telekom wants to close gaps in the 4G network along the rails
If you're traveling by train, you can of course try to use your own mobile network instead of switching to the train's WiFi. Here, too, the problem of 5G network availability should remain. According to Goldenits, Telekom wants to close the gaps in the 4G network along the routes that unfortunately still exist.
Here we show you how your WiFi works at home and how you can optimize it:
With Goldenits, the rejection of 5G sounds more definitive than it should actually be. Even if Telekom is not planning any 5G standalone operation along the Deutsche Bahn connections in the future - if the 4G network gets as far as 3G/UMTS, which was switched off last year, 5G coverage will also be available along the rails have to worry about.