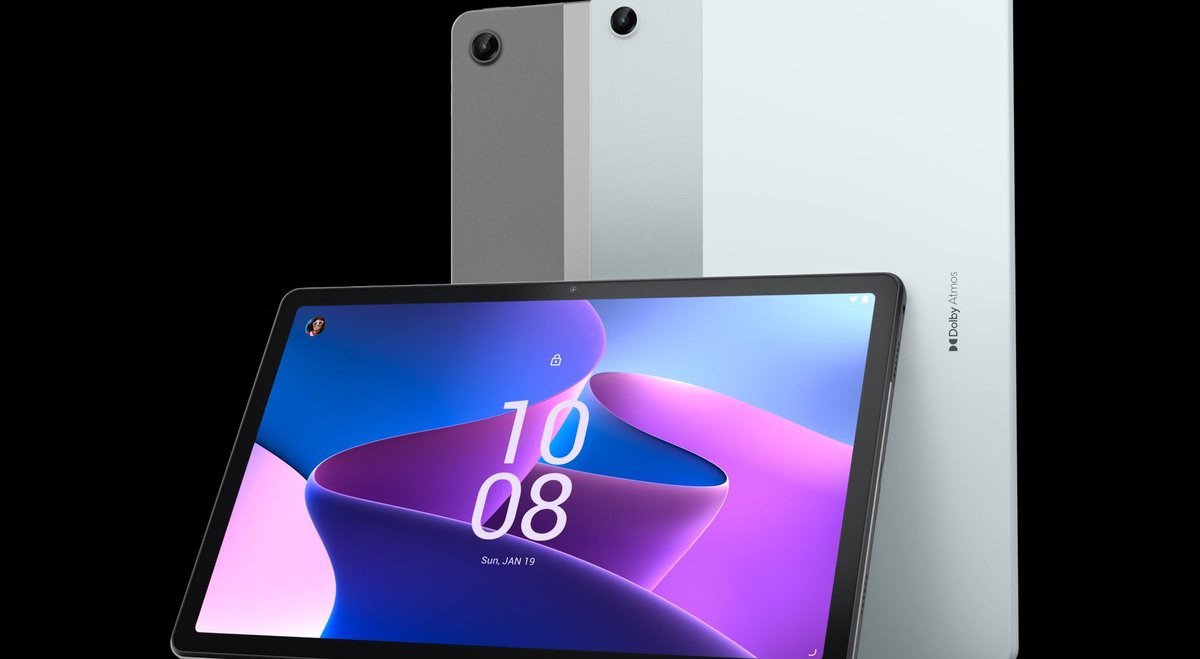 It's one of the absolute box office hits on Amazon and regularly lands in the top 10 best-selling tablets: the Lenovo Tab M10 Plus. The Chinese manufacturer has now announced a revamped successor that will be available in stores shortly.
If you're thinking about buying a cheap tablet, you might want to be patient. As part of the MWC 2022, Lenovo presented the third generation of the Tab M10 Plus - and thus a successor to the box office hit of the same name on Amazon. The new Lenovo tablet is supposed to be on the market in about a month, so you can safely leave the current model (view it at Amazon) on the shelf.
Successor to Amazon blockbuster: third generation of the Lenovo Tab M10 Plus announced

The third-generation Lenovo Tab M10 Plus has grown slightly in the display diagonal to 10.6 inches. The resolution of the LCD screen is 2,000 x 1,200 pixels. The optionally available stylus , which can be used for writing and painting, is new. This also makes the Lenovo tablet interesting for digital teaching in home schooling .
Depending on the model variant , a different combination of processor and RAM works in the new Lenovo Tab M10 Plus. The wireless version runs on the MediaTek Helio G80 , which offers eight cores with a maximum clock speed of 2 GHz and is supported by up to 4 GB of RAM. The 4G model, on the other hand, relies on Qualcomm's Snapdragon 680 , which has a maximum clock of 2.4 GHz. Lenovo is silent about the working memory of this version. There is no 5G option. Both models have 128 GB of internal storage, which can be optionally expanded to 1 TB via a microSD card .
You can see what the Lenovo Tab M10 Plus has to offer here:
Lenovo tablet is scheduled to go on sale in April
Also on board: a 7,700 mAh battery, two 8 MP cameras on the front and back, four speakers with Dolby Atmos and Android 12 as the operating system. Lenovo promises that Android 13 will be "expected to be completed by 2023" and also wants to provide security updates for three years. The Lenovo Tab M10 Plus is scheduled to go on sale from April at prices starting at 249 euros .