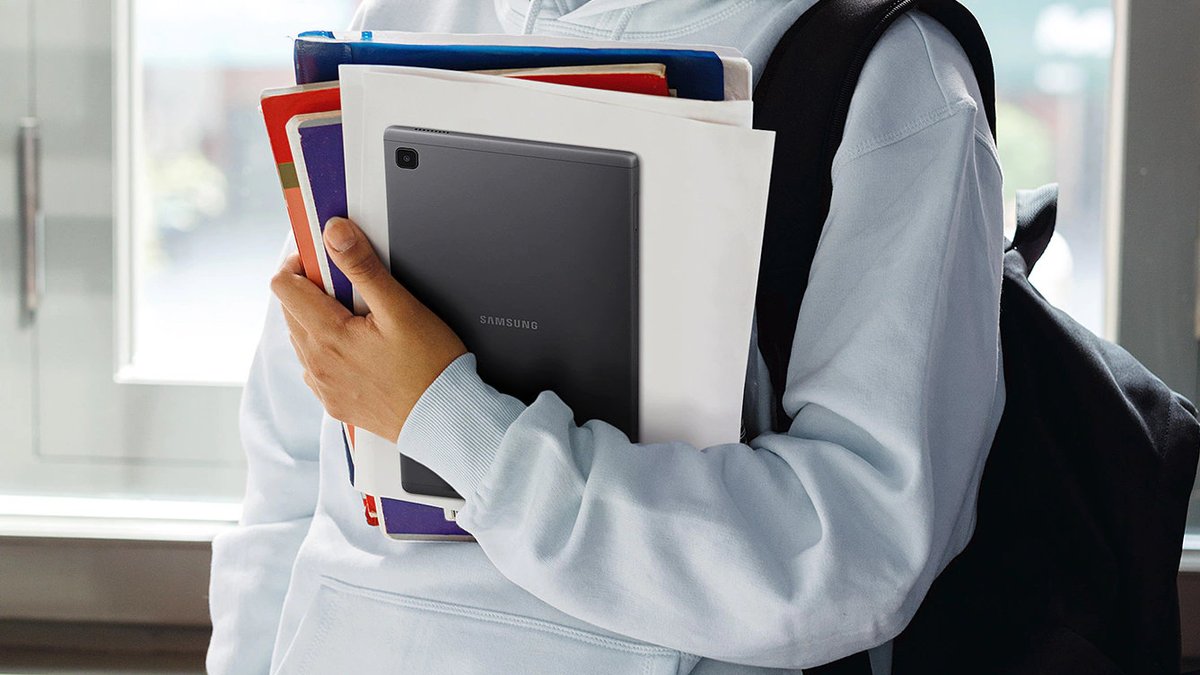 As of today, Aldi Nord is offering a Samsung tablet that is equipped with an LTE modem and is sold at a really attractive price. If you want to strike, you have to go to one of the markets. The offer is not valid online.
Aldi sells Samsung tablets with LTE for 149 euros
Aldi occasionally sells Android tablets that are more or less attractive. From February 24, 2022, Aldi Nord will again have a very attractive offer for anyone who wants a Samsung tablet that is not too large and is also equipped with an LTE modem. From this date, the Samsung Galaxy Tab S7 Lite with LTE will be sold in the branches there at a price of only 149 euros (take a look at Aldi).
The tablet costs considerably more at other dealers. Amazon, for example, charges 170 euros (see Amazon), but it is not available there. Otto even wants 180 euros (see Otto). So Aldi's price is really strong.
For whom is it worth buying the Samsung tablet?
As the price suggests, it is an entry-level Android tablet. You get a not too large 8.7-inch display with 1340x800 pixels, an octa-core processor, 3 GB of RAM and 32 GB of internal storage, which can be expanded by up to 1 TB via a microSD card. Android 11 is used as the operating system, whereby Samsung has specially adapted the interface. For example, there is also a safe mode for children. There is also an 8 MP camera on the back, while a 2 MP camera is used on the front.
The highlight is the built-in LTE modem . Aldi includes a SIM card with a credit of 10 euros so that you can always be online when you are out and about. That should also be one of the most important purposes. You get an Android tablet that is not too big, which you can use not only at home on the sofa, but also on the go. If you're looking for something like that and don't want to spend a lot more money for significantly better equipment, you've come to the right place. However, one should not expect too much from the tablet's performance.