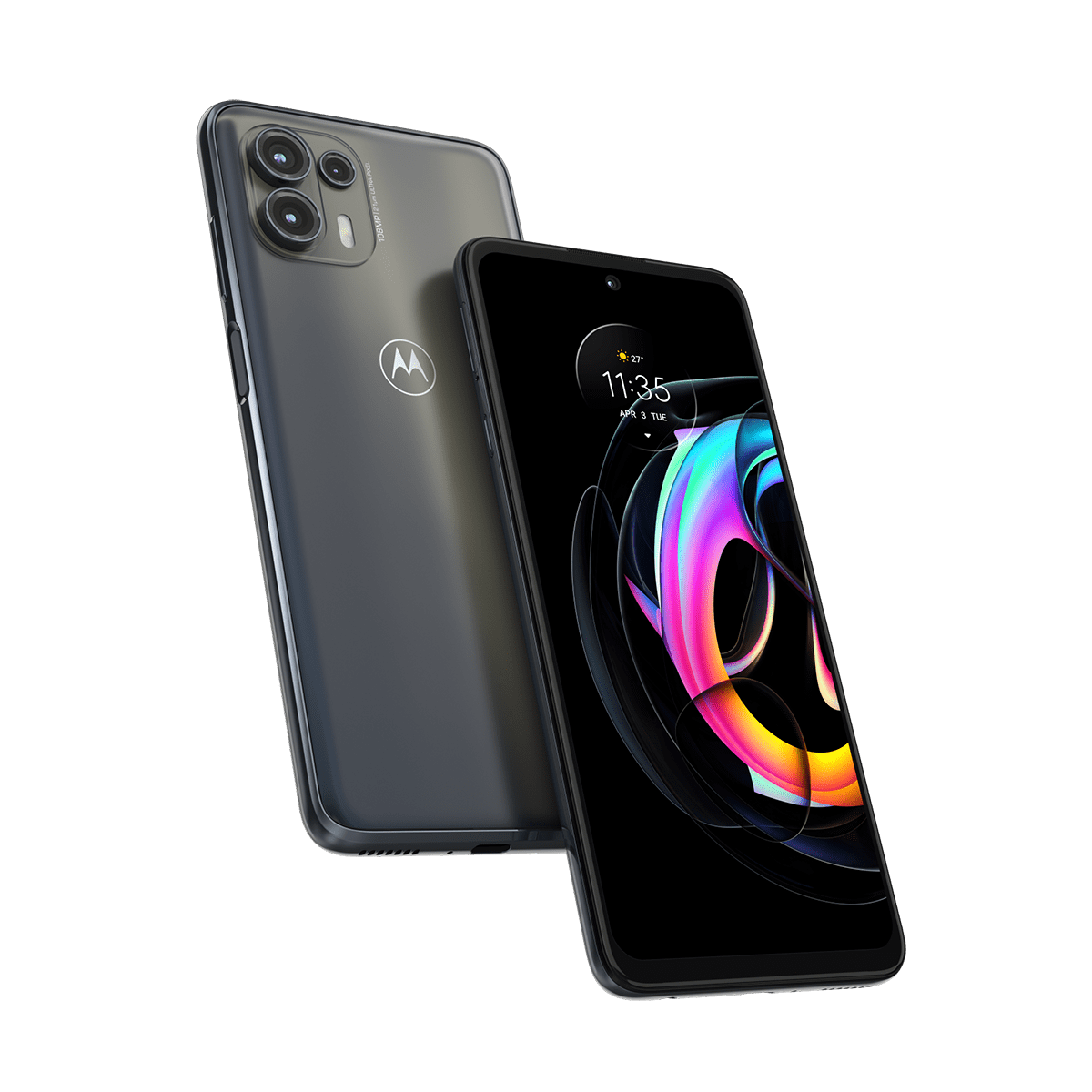 Are you looking for a new smartphone, but don't necessarily need one from Samsung or Apple? With the Motorola Edge 20 Lite 5G, Saturn has a real insider tip including a cheap tariff on offer. We have calculated all the costs and revealed why the offer is worthwhile.
Saturn: Motorola Edge 20 Lite 5G incl. 8 GB LTE & SMS & telephone flat rate
Good news for anyone looking for a top-of-the-line smartphone at a great price. Saturn is currently offering the Motorola Edge 20 Lite including 8 GB of LTE volume for a sensational EUR 12.99 per month. There is only a one-time fee of 34.94 euros for additional payment, connection and shipping costs. An all-network flat rate and free text messages to all German networks are also included.
The 6.7-inch Edge 20 Lite is the Edge 20's little brother, but thanks to its top battery life and good performance it doesn't have to hide. The internal mid-range processor is accompanied by 8 GB of RAM and ensures a brisk pace. The battery has a capacity of 5,000 mAh and can easily last 1 to 2 days and fully charges within 1.5 hours.
Tariff details at a glance
Provider: Telefónica Tariff: Super Select M + Allnet/SMS Flat Network: o2
8 GB LTE
(max. 50 MBit/s) Allnet Flat and SMS Flat EU roaming including 24-month contract period, 1 month's notice period
Motorola Edge 20 Lite 5G with o2 contract: That's why the offer is worth it
The costs of the tariff bundle at a glance
Basic fee
(monthly)
12.99 euros
additional payment
(once, at the beginning of the contract) 1 euro
connection
fee
(once, at the beginning of the contract) EUR 29.99
shipping costs
(one-off) 3.95 euros
total costs after 24 months
(in the event of termination at the end of the minimum contract period,
monthly and one-off costs added)
346.70 euros device
value
(current online best price according to idealo.de) 290 euros
effective cost tariff
(Total costs minus device value) 56.70 euros
Effective costs Tariff per month
2.36 euros View
offer
According to the idealo price comparison, the new Motorola Edge 20 Lite currently costs around 290 euros. If you subtract this value from the total cost of the tariff bundle, you effectively have 56.70 euros left over for the tariff. This divided by the 24-month minimum term then corresponds to 2.36 euros per month , which you actually have to pay for the tariff. A real hammer price for an Allnet and SMS flat rate with 8 GB LTE data volume. The only downside: You have to do without 5G with this tariff deal.
Important: The calculation with the low price only works if you cancel in good time at the end of the minimum contract period. If you should forget that, the contract will no longer be extended by another year, but can be terminated monthly since the beginning of 2022.
You can discover other tariff highlights at Saturn – with or without a smartphone – here: