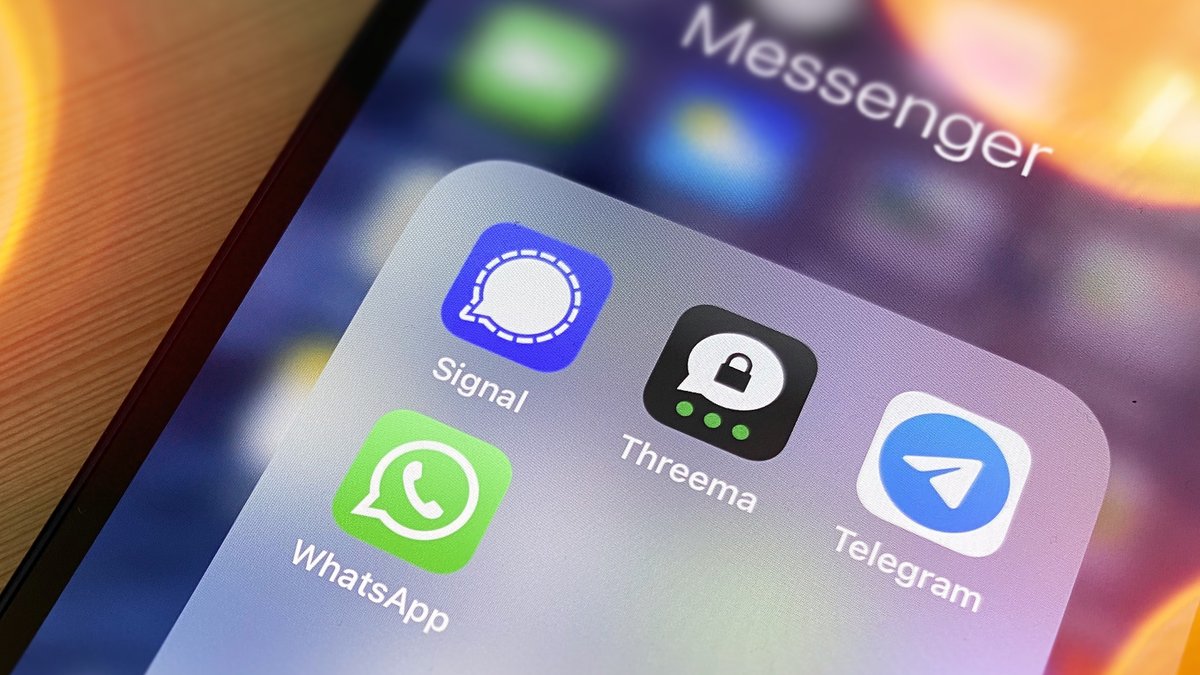 More and more users are looking for suitable WhatsApp alternatives, and not just since the threat of the WhatsApp terms and conditions. The signal messenger benefits from this, but the settings are a bit unfamiliar. xiaomist shows you how you can activate the backup with Signal and restore it with a new installation.
One of Signal's key features is security. Accordingly, it is only logical and reasonable that a signal backup is stored encrypted on the cell phone and not floating around in some cloud.
Enable signal backup and export chat
With other messengers, the backup is usually automatic and is then either in your Google or Apple account in the cloud or on the manufacturer's server. If there are gaps in the data, it may be possible to get hold of your data. Signal takes a different approach. It's a bit more complicated, but definitely safer.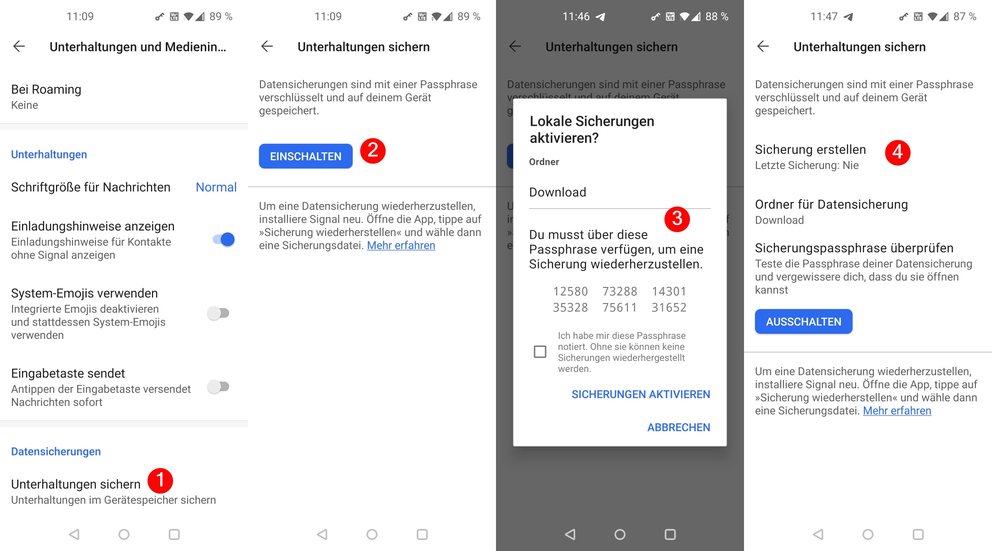 To turn on signal backup:
Start the app and
tap on your profile picture in the top left to
open the settings. Then tap on "
Conversations and media content
" and scroll down to the "
Backups
" section in the next window. There you will find the menu item "Backup
conversations
". This not only means the chats, pictures and videos, but also the profile settings. Tap on it and then on the "Turn on"
button
. Now you need to
choose a folder
to export your signal chats to. To do this, you must
allow Signal access to the folders
.
Navigate to a suitable folder or create a new one
. Go to that folder and then
tap Use This Folder
. Access authorization may also be required for this.
Now comes an important step - the "passphrase"!
A security code will be displayed to you, because you should write it down or save it. You need these
six groups of five numbers each
to be able to reactivate a backup later. Now tap on "Enable
backup
" to save your future backups in the selected folder. This is where Signal will export chats and back up all other relevant settings as well. Finally, you can tap on "
Create backup
" in the overview to immediately back up the
current data
.
Restore a signal backup
If you have a backup on your phone, you can quickly restore it after reinstalling Signal. Follow these steps:
Launch the Signal app and tap "
Restore Backup
" at the bottom of the home screen. Then Signal wants to get some
access rights
from you. Then tap on "
Choose data backup" and select
the signal backup that you last created. Now you have to enter your
cell phone number
and confirm with a
code
sent to you. Then you have to enter the
PIN that
you assigned when setting up the old account for the first time. Your backup will be decrypted with this PIN.
The backup will now be decrypted, which may take some time depending on its size. After that, all the last saved chats and your profile settings are restored.