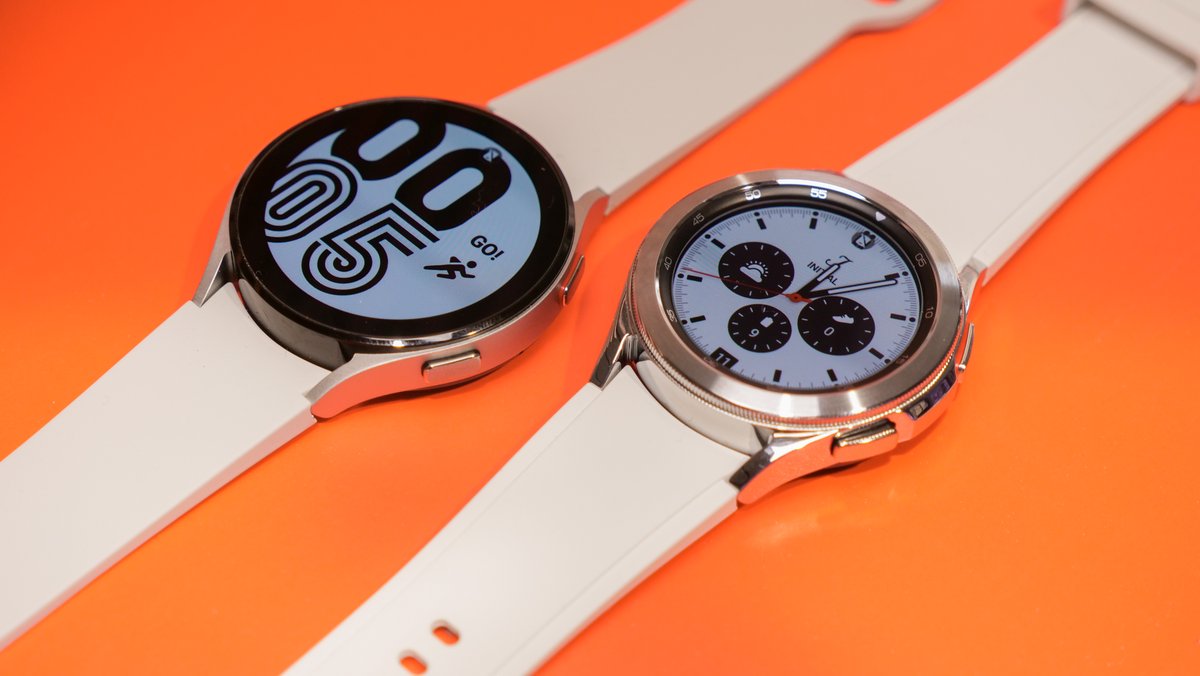 Samsung has introduced new smartphones and tablets, but hasn't forgotten the smartwatches either. Selected watches will now receive updates for much longer. Just like with smartphones and tablets, Samsung is now clearly showing the competition who has taken the lead in software updates in the Android sector.
Samsung promises longer updates for Galaxy Watches
With the Galaxy Watch 4 and Watch 4 Classic (for testing), Samsung has released the first Android smartwatches with Wear OS 3.0. No other manufacturer is allowed to use the new smartwatch operating system. Samsung has not only announced an update, but also issued an update guarantee. However, this applies to the Galaxy Watch 4 and also affects new watches that Samsung will bring to the market. There will be updates to "One UI Watch" and Wear OS for four years (source: Samsung).
This means that the Galaxy Watch 4 and Watch 4 Classic will continue to receive updates until 2025 and will therefore always have new functions. This applies to both the Samsung interface and the new Wear OS versions from Google. The two companies have been working closely together since the Galaxy Watch 4 and Google hopes that the Android smartwatches will make the breakthrough. That's why other manufacturers don't even get the new software. They have to wait over a year.
Samsung wants to ensure that no matter who buys a current smartphone, tablet or smartwatch, they can use this hardware for many years without restrictions . While other manufacturers only offer Android updates for two years, Samsung stands out at the top here. No other manufacturer in the Android sector can keep up here - not even Google. Only Apple is better with their iPhones, iPads and Apple Watches.
Samsung Galaxy S22 is a perfect match for the Galaxy Watch 4
With the Galaxy S22, S22 Plus and S22 Ultra, Samsung has introduced three new high-end smartphones that perfectly match the Galaxy Watch 4. The company has also announced that the cooperation will be even better, so that the ecosystem will slowly grow together.