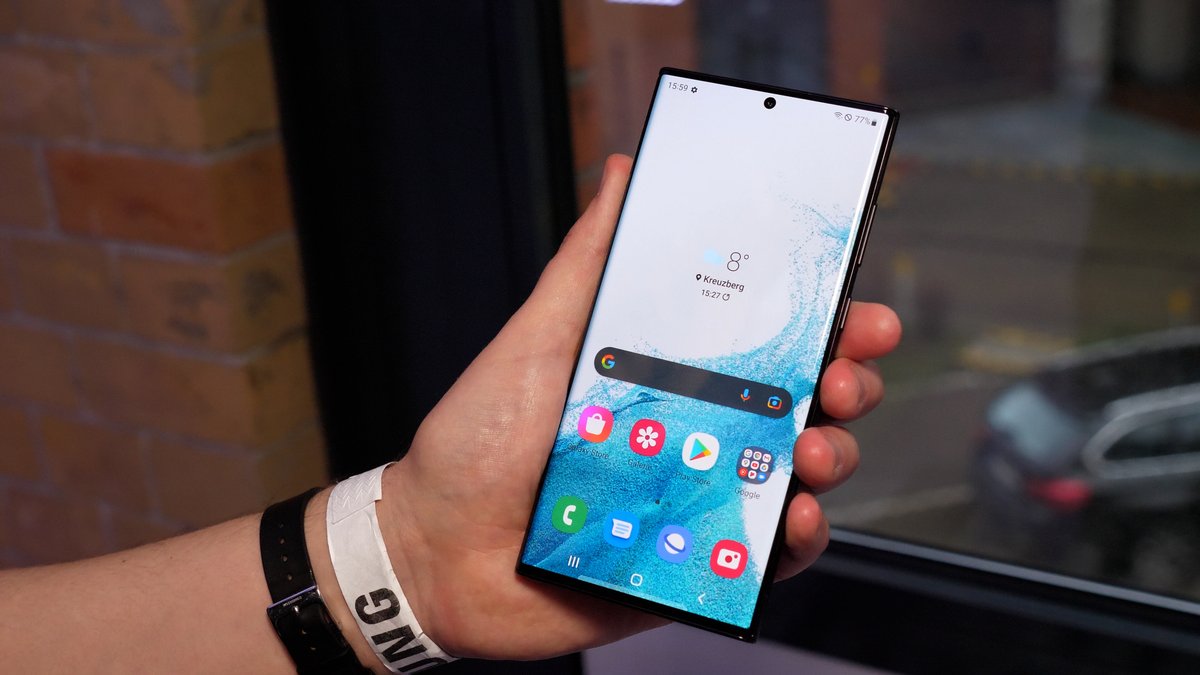 When presenting the Galaxy S22 Ultra, Samsung attached great importance to focusing on the new "Armor Aluminum" for the frame and "Gorilla Glass Victus+" for the glass on the front and back. Now it has been examined how stable the smartphone really is. This revealed a very fragile spot that you didn't expect at all.
Samsung Galaxy S22 Ultra in the endurance test
Smartphones are becoming a little more robust from year to year and the glass of the display usually no longer breaks directly on more expensive models if you accidentally drop it from a height that is not too great. Many companies have made great strides in this regard. With the "Armor Aluminum" a light and stable frame should be available, which serves as a " protective shield against the pitfalls of everyday life ". In addition, "The front and back of the Galaxy S22 Ultra are protected against falls, bumps and scratches with Corning® Gorilla® Glass Victus®+." - according to Samsung on the official product page (view at Samsung).
An endurance test now shows where the weaknesses of the Samsung Galaxy S22 Ultra lie:
Already the first fall on the back shows one of them. The glass of the individual cameras breaks , while the back remains undamaged. So if you want the Galaxy S22 Ultra, you should definitely get a case that protects the cameras (see Amazon). However, the rubber or plastic border must protrude slightly over the camera so that the case can dissipate the energy in the event of an impact.
Otherwise, the endurance test proceeds as expected. The "Armor Aluminum" actually looks very robust and dissipates energy well . But if the Samsung Galaxy S22 Ultra falls unfavorably and lands directly on one of the rounded sides, where basically only the glass can be found, then it looks bad. At the latest then the glass of the display breaks.
Our detailed video on the Samsung Galaxy S22 Ultra:
Samsung Galaxy S22 Ultra: A case is a must
If you buy the Samsung Galaxy S22 Ultra for 1,250 euros or more, you should also invest a few euros in a good case . Nothing is worse than breaking your brand new smartphone right out of the box due to a moment of inattention. Luckily it has never happened to me, but I always buy cases for the cell phones directly.