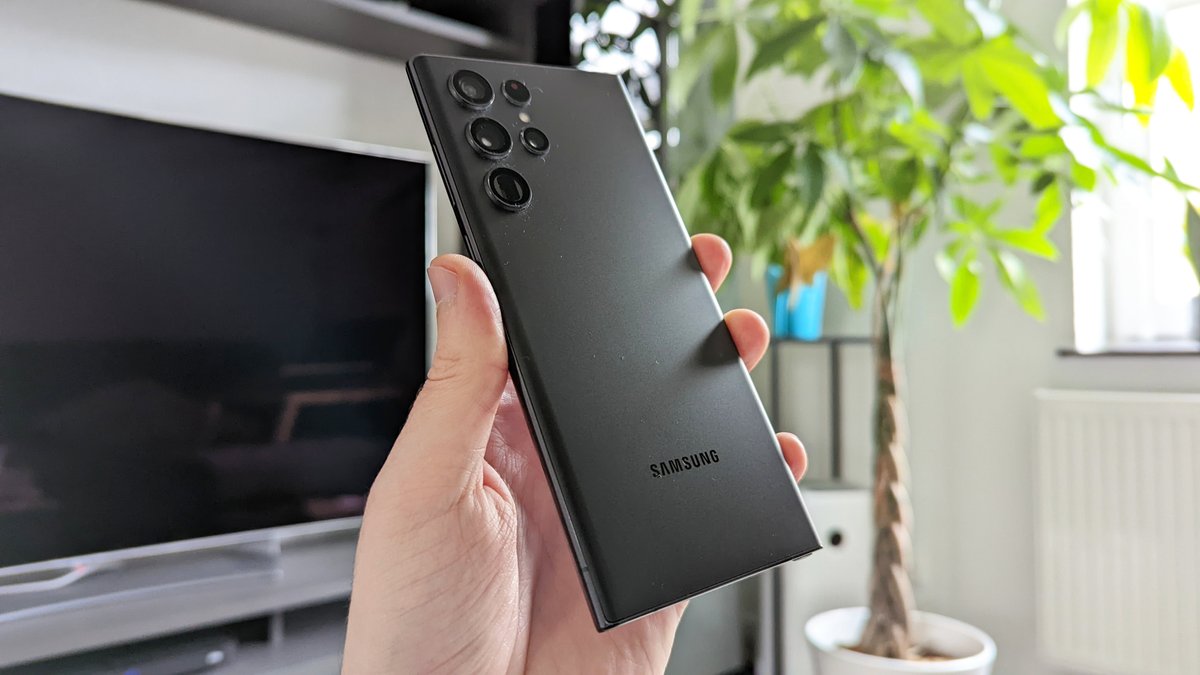 The Samsung Galaxy S22, S22 Plus and S22 Ultra celebrate their market launch today. Anyone who has pre-ordered one of the smartphones should also get some accessories. Samsung is very stingy when it comes to top smartphones. Almost nothing is included in the scope of delivery.
Samsung Galaxy S22, Plus & Ultra: essential accessories
Anyone who buys a Samsung smartphone gets less and less scope of delivery. The high-end S-Class models in particular are becoming increasingly limited. So there are a few things you should buy:
Power pack:
Samsung does not include a power pack with the new smartphones. Here it is worth buying a 25-watt power supply (take a look at Amazon). More is not necessary for the S22 Plus and Ultra, although they can actually be charged with 45 watts. Studies have shown that smartphones with 45-watt power adapters do not charge noticeably faster and only save a few minutes. The normal S22 only supports 25 watts anyway.
Case:
The Galaxy S22 Ultra in particular is a very sleek smartphone. It slipped out of my hand several times during the test period - fortunately onto the couch and not onto the floor. Here you should definitely buy a chic case (look at Amazon). On the Galaxy S22 and S22 Plus, this isn't so bad as the bezel isn't as smooth there. However, since the back is made of glass again, it is better to get a case for it (check it out at Amazon).
Protective film:
There is no longer a protective film on the displays of the new Galaxy S22 cell phones. Although Samsung says that the surface is very scratch-resistant, you should still get a film or bulletproof glass (look at Amazon). I personally recommend the latter version, because then you have a glass surface. Two points have to be considered: The foil or the glass must be compatible with the in-display fingerprint sensor. This is usually in the description. Also pay attention to any ratings from other users. The same technology is used in the S22 as in the S21. So you can use this as a guide when an accessory manufacturer offers corresponding solutions for older models. Reprogram your fingerprint after applying a foil or bulletproof glass. Then the fingerprint sensor simply works more reliably.
What makes the Samsung Galaxy S22 Ultra so special:
What else could you buy?
Personally, I'm a big fan of wireless charging stations. I set them up at the desk and next to the bed so that I don't always have to plug the cable into my smartphone. Amazon also has different models on offer (see Amazon). All new Galaxy S22 smartphones can be charged wirelessly. It's not a must, but it's still very practical in everyday life.