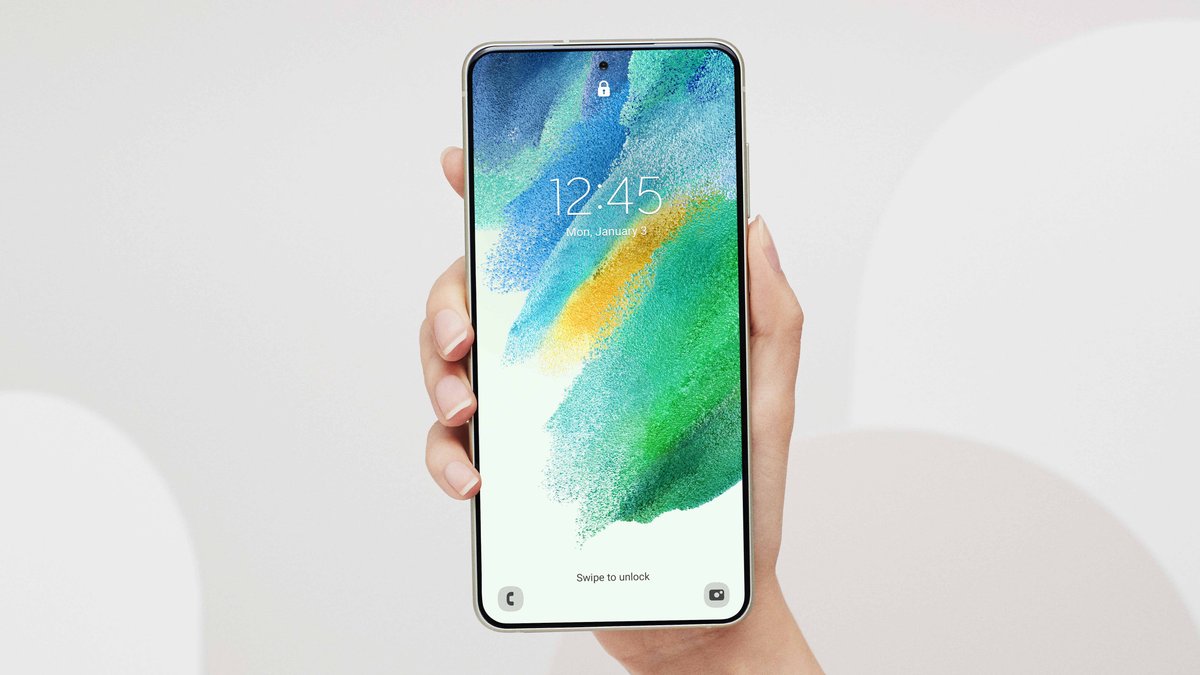 If you are looking for the new Galaxy S21 FE with a mobile phone contract, you should take a look at MediaMarkt. For a short time, you can get the fan edition of the Samsung smartphone with a 18 GB tariff at an unrivaled price. We have calculated all the costs and revealed why the offer is worthwhile.
MediaMarkt: Samsung Galaxy S21 FE with 18 GB tariff at a bargain price
The Galaxy S21 FE was only released at the beginning of this year, when the prices for Samsung's top smartphone are already falling. MediaMarkt has a really good offer up its sleeve for anyone who wants to buy the successor to the S20 FE including an o2 contract. For a basic fee of only 24.99 euros , you get the Galaxy S21 FE with the o2 "All-In L" tariff including 18 GB LTE data volume , Allnet and SMS flat rate. In addition, there is a one-time additional payment of EUR 79 and a connection fee of EUR 39.99. If you prefer the Telekom or Vodafone network, you have to dig a little deeper into your pocket, but you can still get the Galaxy Buds 2 for free on top of that.
The Samsung Galaxy S21 FE has a 6.4-inch AMOLED display with FHD+ resolution that supports 120 Hz, which ensures much smoother image reproduction. In terms of size, it places itself between the Galaxy S21 and S21 Plus. The processor is Qualcomm's Snapdragon 888 from last year, still an excellent chip with future-proof performance. It also has 6GB of RAM and 128GB of internal storage. You can find out more about the device in our detailed review of the Samsung Galaxy S21 FE.
Tariff details at a glance
Tariff: All-In L Network: o2
18 GB LTE
(max. 50 MBit/s) Allnet and SMS flat rate EU roaming including 24-month contract period, 1 month's notice period
Samsung Galaxy S21 FE with o2 contract: That's why the offer is worth it
The costs of the tariff bundle at a glance
Basic fee
(monthly)
24.99 euros
additional payment
(once, at the beginning of the contract) 79 euros
connection
fee
(once, at the beginning of the contract) EUR 39.99
shipping costs
(one-time) 0 Euro
total costs after 24 months
(in the event of termination at the end of the minimum contract period,
monthly and one-off costs added)
718.75 euros device
value
(current online best price according to idealo.de) 600 euros
effective cost tariff
(Total costs less device value) 118.75 euros
Effective costs Tariff per month
4.95 euros
View
offer
According to the idealo price comparison, the Samsung Galaxy S21 FE (128 GB) currently costs around 600 euros when purchased new from trustworthy retailers. If you subtract this value from the total cost of the tariff bundle, you effectively have 118.75 euros left over for the tariff. Divided by a minimum term of 24 months, this corresponds to EUR 4.95 per month. A very low price for an Allnet and SMS flat rate with 18 GB data volume. The only drop of bitterness: You have to do without 5G with this tariff deal. If 5G is important to you, you should take a look at the offer with the Buds 2 and o2 "Free M" tariff, with no connection fee.
Important: The offer is only valid for a few days and the low price only pays off if you cancel in good time before the end of the minimum contract period. If you should forget that, the contract will no longer be extended by another year, but can be terminated monthly since the beginning of 2022.
You can see what the Galaxy S21 FE is capable of in our hands-on video:
We have summarized other tariff highlights at MediaMarkt – with and without a smartphone – here: