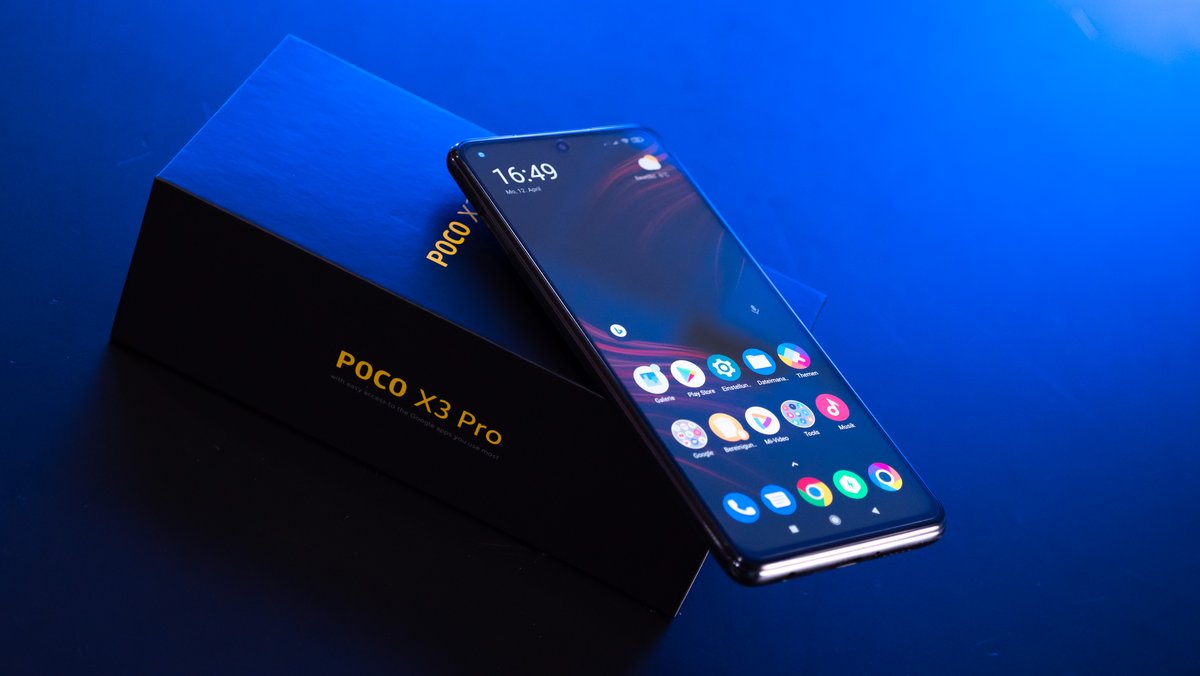 Xiaomi will soon be introducing a new smartphone, the Poco X4 Pro 5G, which should be considered a little insider tip. It has now become known that the technical equipment will deteriorate somewhat in one crucial point. However, this can also have a positive effect on another area. It's about the processor and the battery life.
Poco X4 Pro 5G: Xiaomi installs a weaker processor
The Poco X3 Pro is a real smartphone insider tip. Whenever the mobile phone is sold cheaper on Amazon, it conquers the bestsellers in no time at all. No wonder, because you really get a lot of hardware for your money (check it out at Amazon). With the Poco X4 Pro 5G, Xiaomi is changing its strategy a bit. The processor of the new smartphone is downgraded. The Snapdragon 695 5G is used here. The predecessor has the more powerful Snadpragon 860 installed (source: Smartdroid). The Poco smartphone slips a bit and only ends up in the middle class in terms of performance , instead of scratching the upper class.
At the same time, the 5,000 mAh battery in the Poco X4 Pro 5G is slightly smaller. A 5,130 mAh battery is installed in the current model. On the other hand, the new generation can be charged much faster with 67 watts . Due to the more economical processor, the battery life might even be a bit longer. So there is no need to worry about that point.
But it's not all bad news. The Poco X4 Pro 5G has made significant gains in terms of the camera. This time, Xiaomi installs a 108 MP sensor that is supposed to take better pictures. The AMOLED display is 6.7 inches and supports 120 Hz. So the display should be pretty smooth on Android 11 with MIUI 13 - although the source reports some stuttering when something is installed in the background. So the weaker processor could still be an issue.
The Poco M4 Pro 5G has been on the market for a while:
How much does the Poco X4 Pro 5G cost?
This is currently not known. The predecessor came on the market for 250 euros. If Xiaomi can keep this price with the equipment, the smartphone would continue to be very interesting. You just have to expect a little less performance. Otherwise, the Poco X4 Pro 5G is an attractive mid-range smartphone.