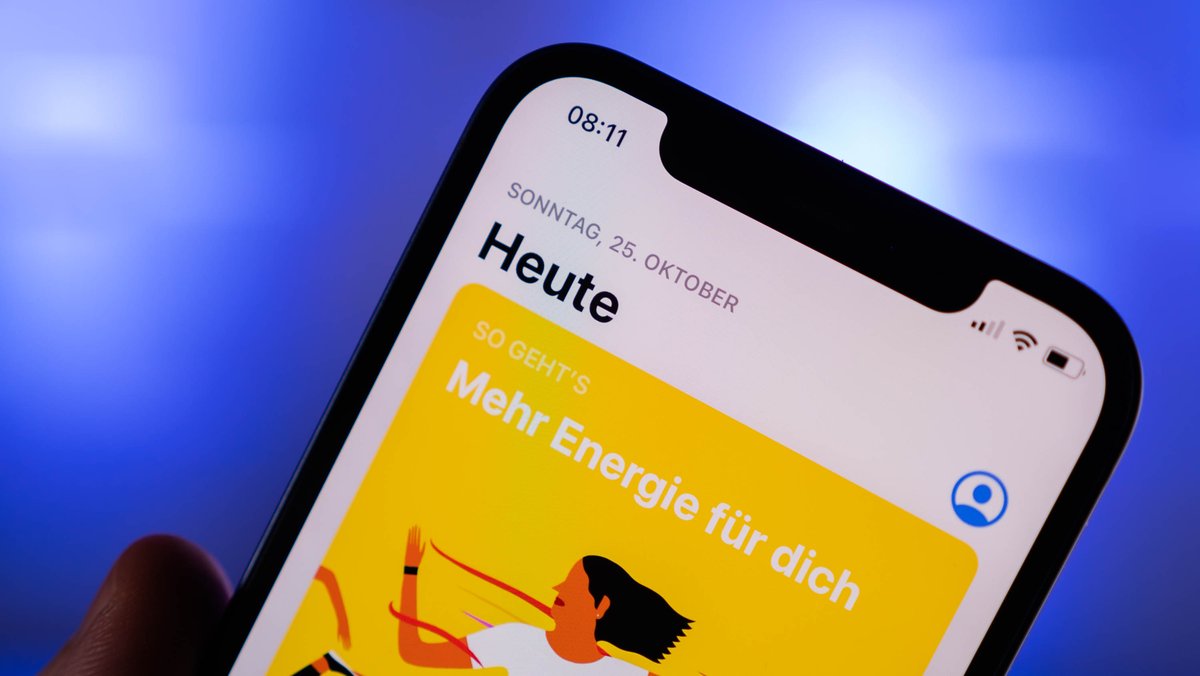 When an app that has received little attention to date suddenly storms the Apple App Store charts and ends up at number 1, it grabs our attention. So why do so many iPhone users suddenly love "NoteIt", what is behind it?
Usually, such well-known calibers as WhatsApp or the Corona-Warn-App are at the top of Apple's App Store, but currently position 1 is occupied by "NoteIt". Never heard? You're like most people. So what can the app do and why are so many iPhone users currently downloading this free application?
iPhone users love "NoteIt": The drawing app for romantic couples
Briefly explained: "NoteIt" is a drawing app on the iPhone. The small "works of art" are shared without delay with your loved one. The images then appear there as a widget, if desired, on the start screen of the iPhone. So you can always scribble and slip each other something nice, almost like you used to at school using small notes from bank to bank. Now digitally and via the Internet. Sounds very cute, but why do so many iPhone users suddenly want this?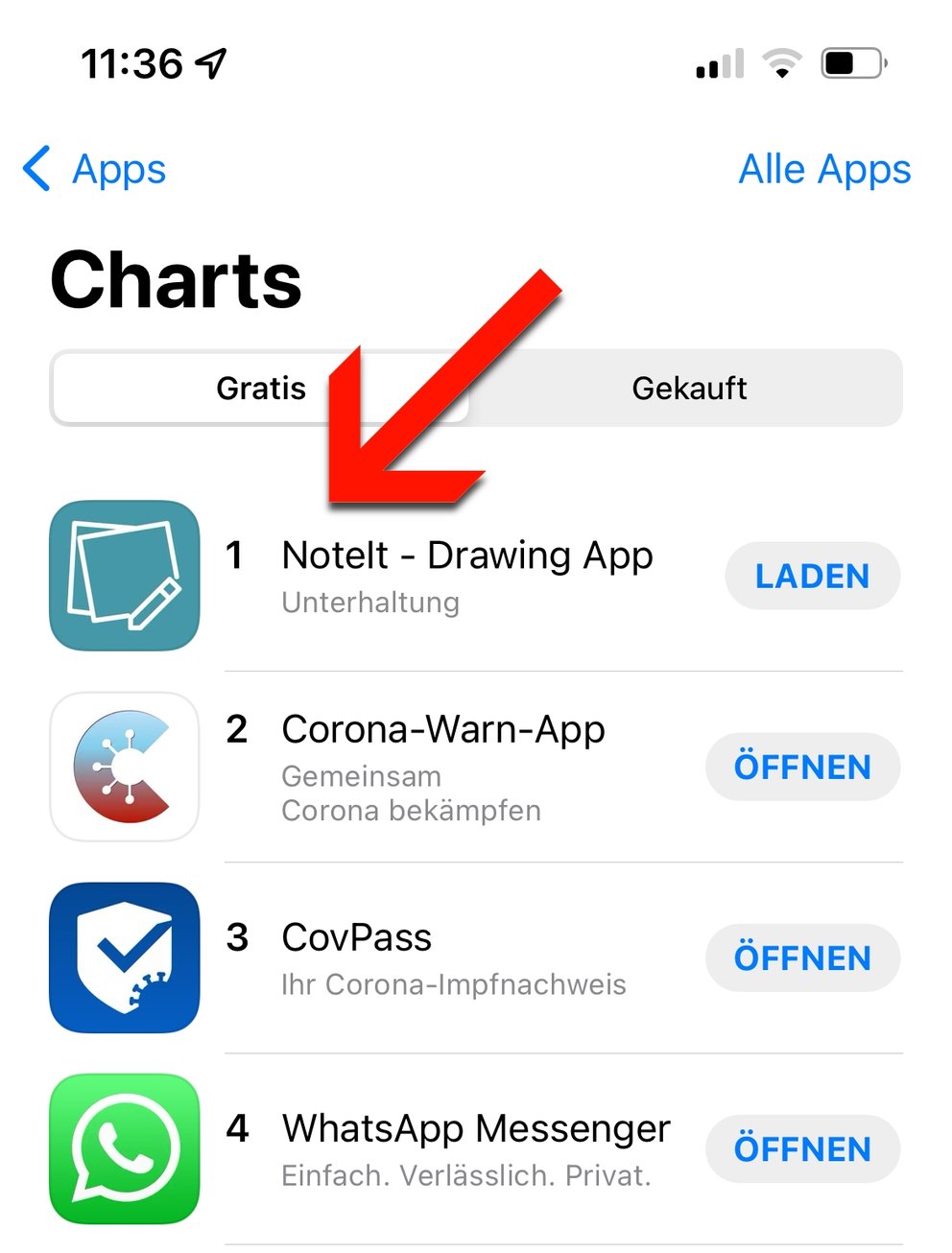 The trend has its origins on TikTok, where the app and the associated videos are extremely popular. The hashtag #NoteIt has already been viewed more than 34.5 million times (source: Buzzfeed.News). But not only "NoteIt" is so popular at the moment, under the term "Locket Widgets" (see in the App Store) there are other similarly popular apps, with which you don't send drawings, but photos to the home screen of the iPhone.
Long story short, these apps are ideal for the new digital romantics. A species, not only, but also emerged from the necessity of the corona restrictions of the last few months. If you can't always see each other directly, you can enliven your relationship with such emotional messages.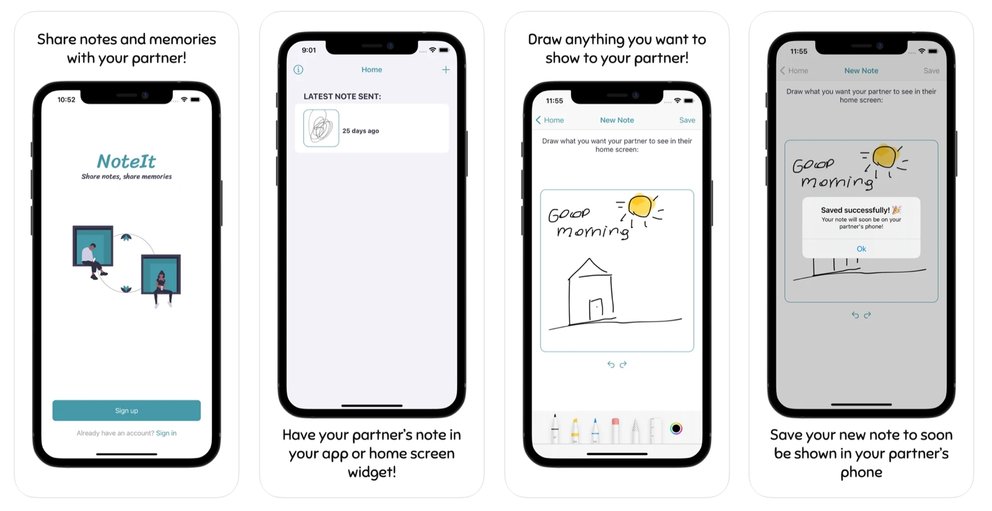 What is the app good for?
And how does "NoteIt" perform in the App Store? There is still room for improvement, because currently it is only enough for an average of 3.3 out of 5 possible stars with currently 65 ratings. An App Store user also has several suggestions for improvement:
Nice idea with potential
In itself a cool app that is fun.
However, I have three suggestions for improvement:
1. It would be cool if you could set up a push notification as soon as your partner left a new note.
2. There may be an option to add images and GIFs to the app as well.
3. You can currently only have one partner. It would be nice if you could send notes to several partners/friends.
Important to know: The iPhone should run at least iOS 14.1, the storage requirement is very modest at just under 20 MB - there is still space on every iPhone. The app is free and updated regularly, most recently in early February.