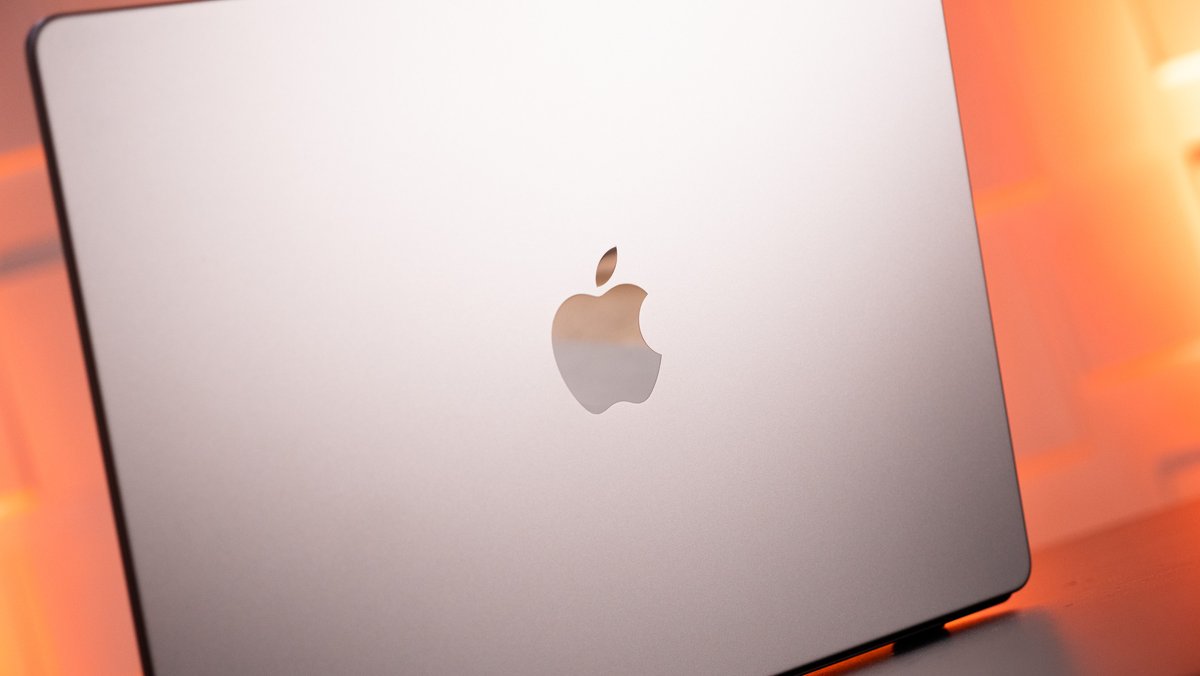 Users of an Apple computer keep asking themselves: When will the MacBook and iPad actually grow together? After all, Apple is thinking about it despite all the denials, as a staged patent proves. It shows how Apple could integrate the iPad's Pencil into the laptop.
A previously unknown Apple patent became public as early as August 2021. It shows a MacBook with the tray for an Apple Pencil just above the keyboard . So yes, Apple is secretly considering a MacBook with a touchscreen. However, we know that a patent was and is still just a thought and not a guarantee for a future product.
MacBook Pro borrows Apple Pencil from iPad
Nevertheless, designer Sarang Sheth took the document as an opportunity to create a corresponding, realistic concept (source: Yanko Design). The previous MacBook Pro with Touch Bar serves as the basis, i.e. not the current model with a 14 and 16 inch display. In this case, the OLED touchscreen bar has now been removed and should not return.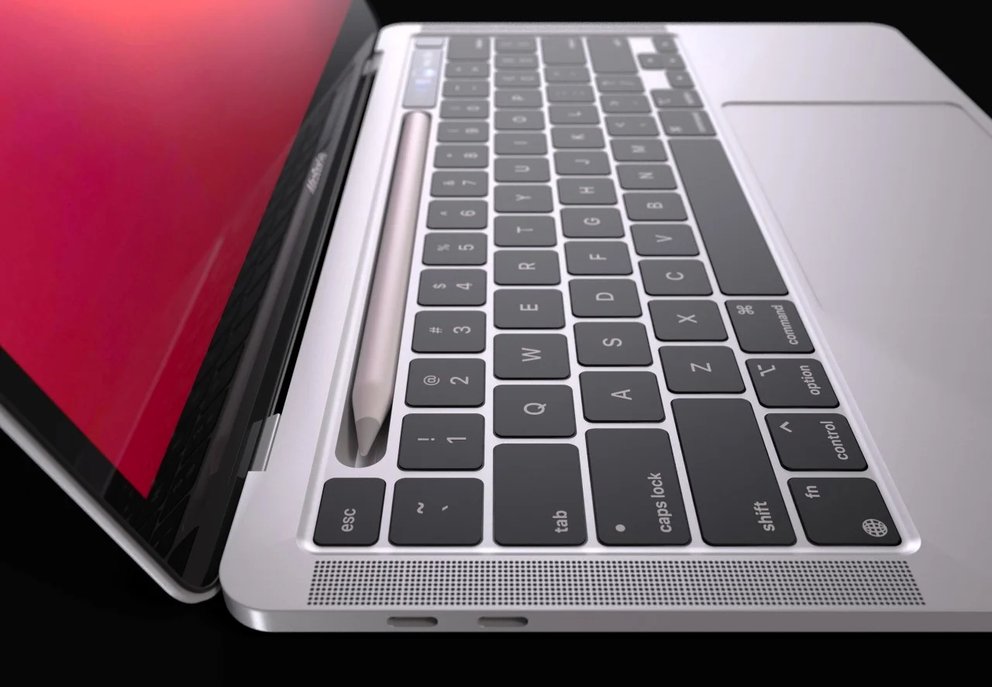 Conceptually, the Apple Pencil tucks into a cradle where the Touch Bar would normally sit . It shrinks and is moved to the side. According to the Apple patent, the Apple Pencil somehow also takes on the task of the function keys when it is lying down, i.e. the corresponding areas on the surface of the pen should be touch-enabled. Of course, an Apple Pencil only makes sense with a touchscreen. There is such a thing in the design and you can draw and scribble on it to your heart's content.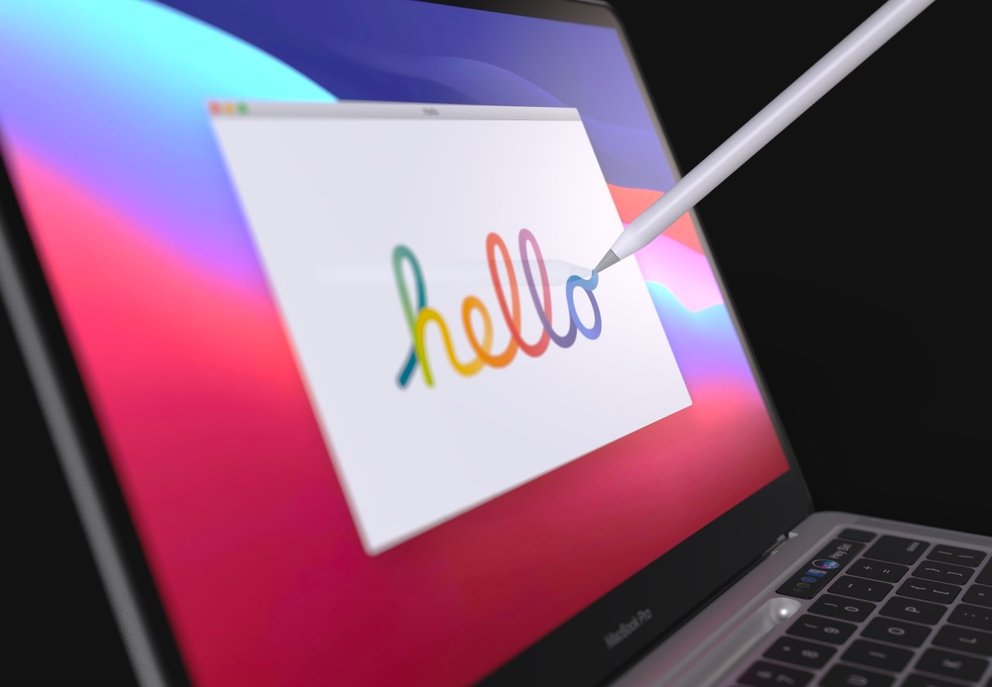 No chance: That's why this Apple notebook will probably not exist
Unfortunately, the chances of the concept shown here being implemented are rather slim. So why can't this Apple laptop exist? The manufacturer only gave the answer again in an interview with the Wall Street Journal. Apple currently wants a clear distinction between the product categories , according to which only the iPad will have a touchscreen along with the Apple Pencil, while the Mac would have been optimized for indirect input. Apple sees no reason to change this.
Even with the new MacBook Pro - here in the video - you will look in vain for a touchscreen and Apple Pencil:
That's the official statement. The patent office, in turn, proves that the manufacturer at least lets his imagination run wild. This is not just a guarantee of implementation, but rather a little "finger exercise" for the designers and engineers. In short: Such a MacBook with an Apple Pencil shouldn't exist for product policy reasons , not because Apple couldn't do it. You just don't want to.