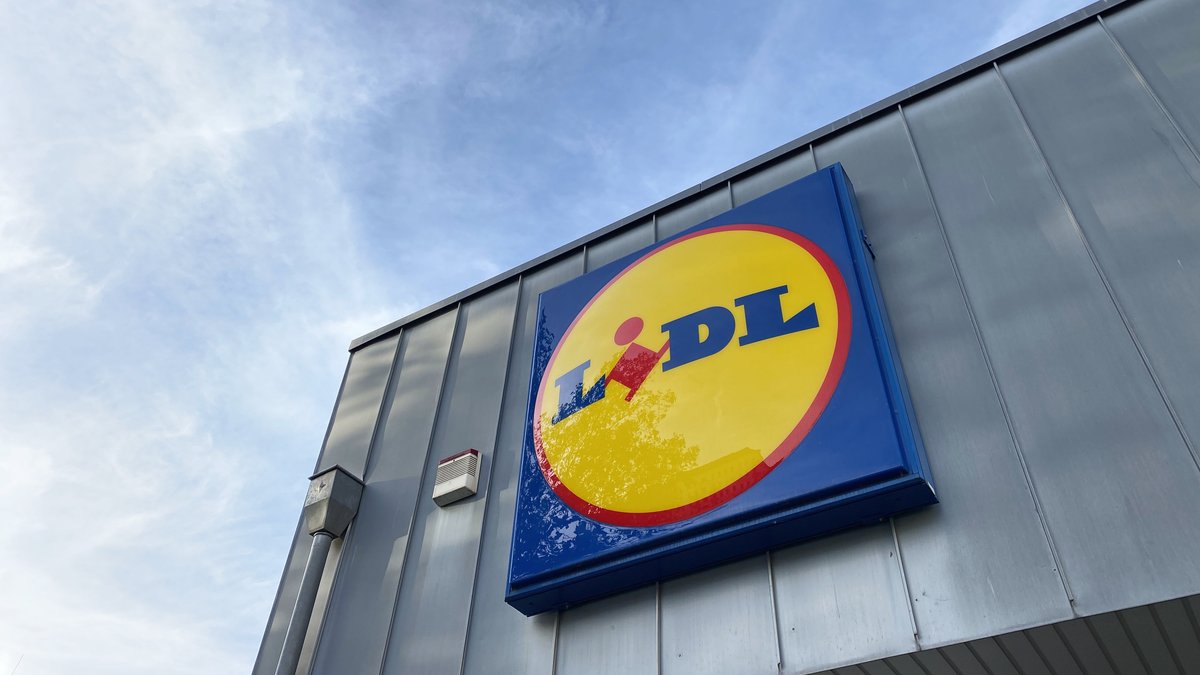 Lidl is already one of the cheapest discounters in Germany. But if you want to save even more, use the Lidl Plus app. There are regular discounts there. Currently particularly worthwhile is a campaign by Zattoo where you can win two months of free HD television.
Cashless payments, coupons, brochures, digital receipts and much more: Since its launch in 2020, the Lidl Plus app has become an indispensable companion for Lidl customers.
Two months of free television in the Lidl Plus app
But what many people tend to overlook when they are stressed about shopping: In addition to the core functions, the app also offers so-called "partner benefits" and thus big discounts on products and services from third -party providers. The bandwidth is huge and ranges from discounts at the eyewear retailer Apollo to rental cars at Sixt and online TV at Zattoo.
The streaming provider is currently offering a particularly worthwhile offer via the Lidl Plus app: two months of TV streaming for 0 euros . This includes 100 TV channels in HD quality. In addition to the public broadcasters, this also includes private broadcasters such as RTL, ProSieben, Kabel 1, Vox, Sat.1 as well as many niche broadcasters and foreign channels. Normally, it costs 9.99 euros per month - so you can save around 20 euros! It is important that you only cancel in the second month, otherwise the trial subscription will expire in the first month.
The functions of the Lidl Plus app explained in the video:
This is how you secure the Zattoo offer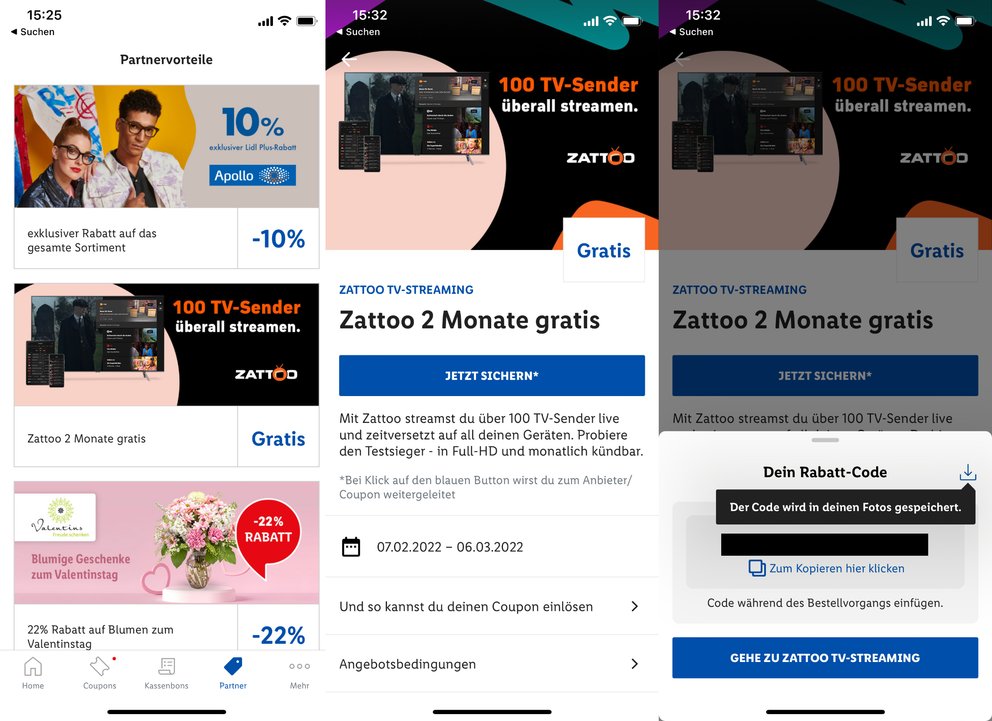 You can secure the Zattoo offer in the Lidl Plus app under the "Partner" tab. After tapping on "Backup Now", another window will open (see photos above). Copy the discount code displayed here and then switch to the provider: Tap on "Go to Zattoo TV streaming".
But be careful: The offer is only valid between February 7th and March 6th, 2022 .