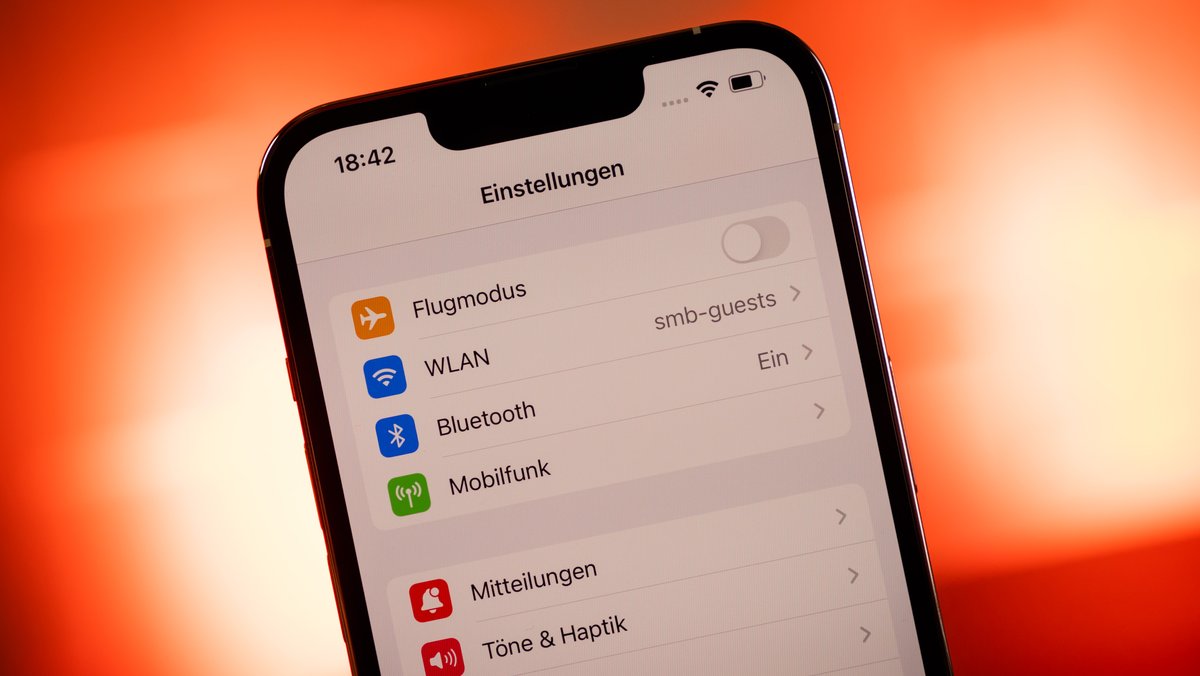 Clever iPhone users who want to save money when buying apps regularly get discounted prepaid cards in stores or sometimes directly from Apple. However, there are now fewer and fewer discounts or extra credit - quite an annoyance.
Actually, there are always the well-known Apple cards with extra credit in stores somewhere - at Aldi, Lidl, Amazon, Rossmann, Kaufland ... or sometimes directly from Apple. The principle is well known: the customer buys a card worth 100 euros, for example, and gets an extra 20 percent credit on top of it, i.e. a second redemption code worth, in this example, 20 euros. If you then buy in the App Store or use the credit to pay for services such as Apple TV+ or Apple Music, it will be a lot cheaper in mathematical terms. Only those who did not know about this savings option before are forced to pay the full amount.
iPhone users angry: Apple cards with less and less extra credit
However, if you look at the discount campaigns of the last few years, you will find that there are fewer and fewer extra credits, currently mostly around 10 percent, rarely 15 percent. As was the case recently with Kaufland, but we only got the 15 percent when buying the large card worth 100 euros. If you only choose the 25-euro variant, you only get a ridiculous 1.25 euros (5 percent). Last year, on the other hand, there were occasionally 20 percent, in 2022 there was no such offer at all. And a few years ago you could even get 33 percent - not just as an extra credit, but directly as a discount on the ticket price, which mathematically has even more savings potential (source: iphone-ticker.de).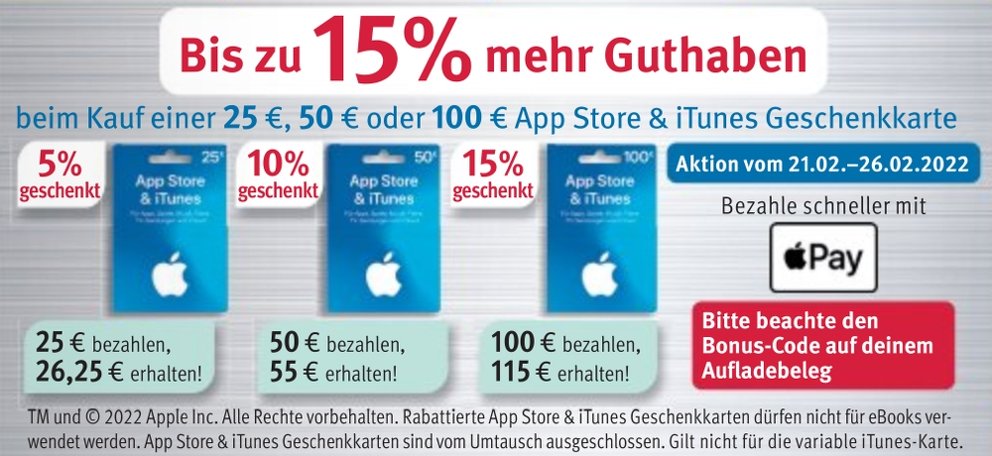 In short: Apple and the dealers are getting less and less and are cutting the discount options for iPhone users. They are understandably angry. So the question arises, where is the journey going, how much less can and will people still use Apple prepaid cards in the future?
Where else does this lead?
Our assessment: No manufacturer, no retailer gives something away just out of good will. Initially, extreme price campaigns were probably still necessary to advertise the iTunes and App Store. In the meantime, however, it has been established, and customers are tied to devices and the store. Why give something away when you can buy it that way? Only if the limited discount options in this country have a negative effect on Apple's App Store sales, they might add a little more. Until then, 10 percent extra is the new standard. But we wouldn't be surprised if there are even fewer in the future.
Do you want to save money and benefit from bargains? Then watch the video:
Therefore, the serious advice applies: If you can currently get 15 percent (until February 26 at Rossmann for the 100-euro card), you should better strike. Lidl, for example, gave 15 percent just a few weeks ago, but from February 28. but also only give 10 percent credit as an extra. The direction of travel is therefore clear and unambiguous.