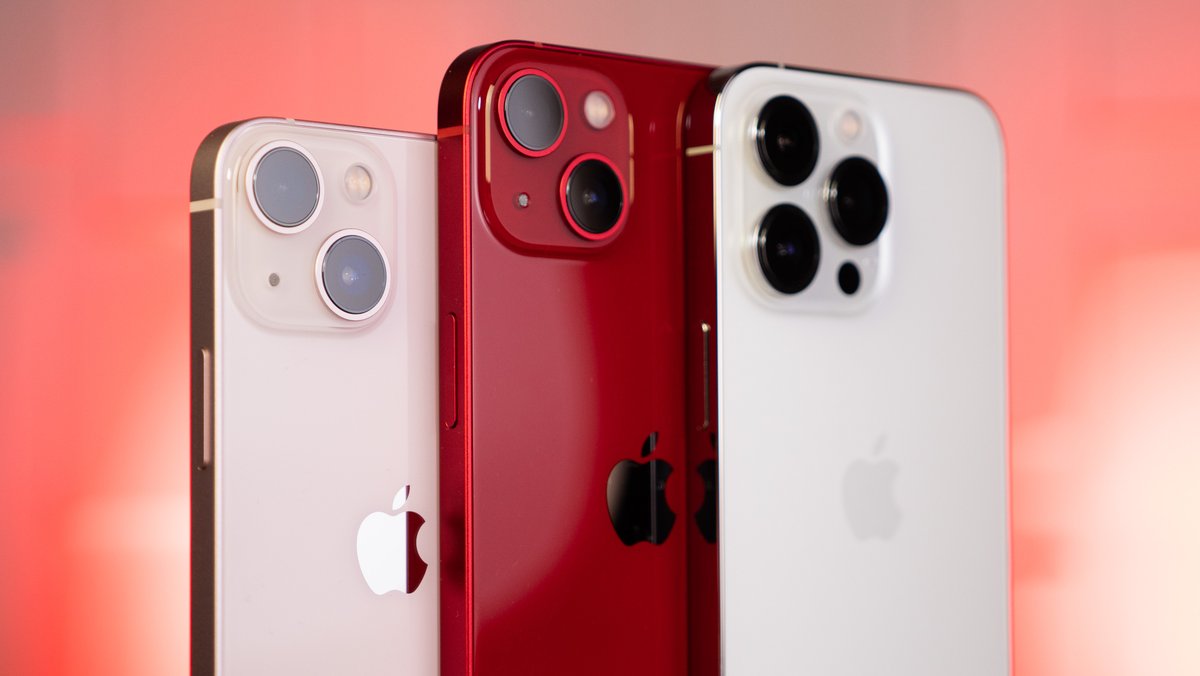 Globally, "nemesis" Samsung is still selling more smartphones, but Apple is catching up. Last but not least, the iPhone dominates the mobile phone business at home, as a look at the past quarters shows again.
Apple was and is very popular in the USA. This is shown again in the latest figures from the market researchers at Counterpoint Research. A look at the last few quarters makes it clear: the iPhone dominates the US smartphone market and was able to grow again in the last few months of 2021 (source: Counterpoint Research).
iPhone dominates US market
Apple thus achieved a 56 percent market share in the Christmas business, followed by Samsung (22 percent) and Lenovo, Motorola (12 percent) . The rest play a rather unordered role. With the exception of OnePlus, "China brands" are not really represented, which could also be due to the fact that they are not even sold in the USA. In this respect, Apple has an easy time.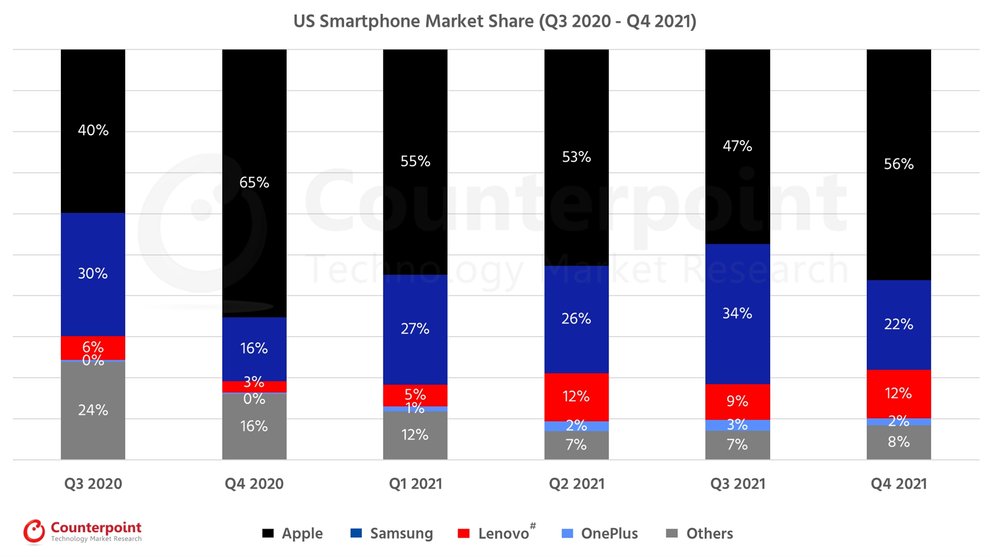 However, the iPhone manufacturer was recently able to climb to first place in China, without any major location advantage. Ergo: People choose the iPhone of their own free will, even if there are enough alternatives.
With the recently introduced Galaxy S22, Samsung wants to catch up with Apple again:
Apple ensures punctual market launch
What is striking: Compared to the same quarter of the previous year, Apple had to give up some shares in Q4/22, while Samsung gained. However, this is offset by a significantly stronger third quarter. The reason for this was the market launch of the iPhone 13. In contrast to the iPhone 12, the current Apple cell phone started on time and without delay. In contrast to 2020, the new iPhone generation was already generating sales at the end of the third quarter.
A very different race:
In the end, however, more or less all market participants won in 2021, because according to Counterpoint Research, problems in the supply chain in the fourth quarter of 2020 shifted demand to the first quarter of 2021. This then logically led to an increase in smartphone sales - an increase of 14 percent .