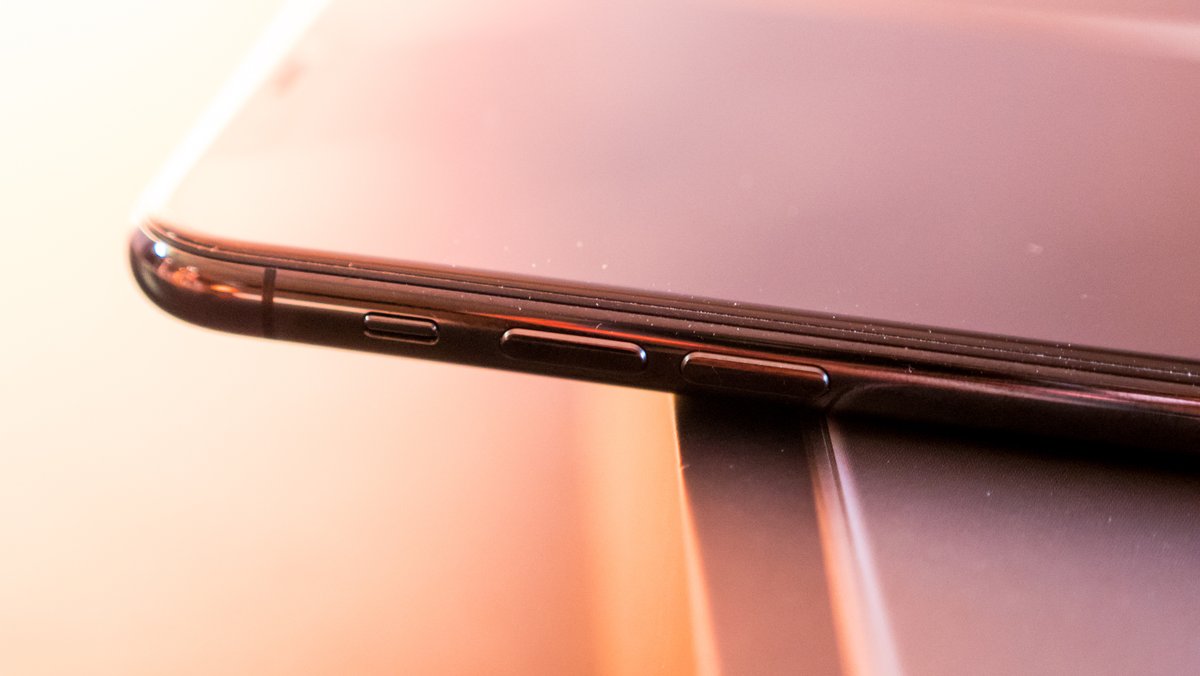 Apple is officially silent on the subject, but the iPhone manufacturer is also secretly researching flexible and foldable smartphones. A new design not only shows how such a foldable iPhone could look like, it also avoids a mistake of the previously available models.
It is not yet clear whether Apple will ever bring a foldable iPhone onto the market. Insiders believe they know that Apple is currently still considering and continuing to research diligently. In any case, Apple should try to avoid the previous mistakes of flexible smartphones . If you take a closer look at the Samsung Galaxy Fold 3 or the current Galaxy Z Flip 3, for example, they look anything but graceful when closed. They mutate into little "fatties" - this doesn't look elegant.
iPhone Air: clamshell phone with a slim line
The design for the "iPhone Air" by the well-known conceptual artist Antonio De Rosa does it differently (source: ADR Studio). The design is based on the already mentioned Samsung Galaxy Z Flip 3. It is therefore a reinterpretation of a classic flip phone, not a pocket-sized tablet. In contrast to the flip, it also cuts a good, slim figure when closed. When closed, it's not much thicker than a regular iPhone 13 Pro. Ergo: Unfolded, this cell phone would then be the thinnest iPhone of all time. The name "iPhone Air" would be more than justified in allusion to the MacBook Air and iPad Air.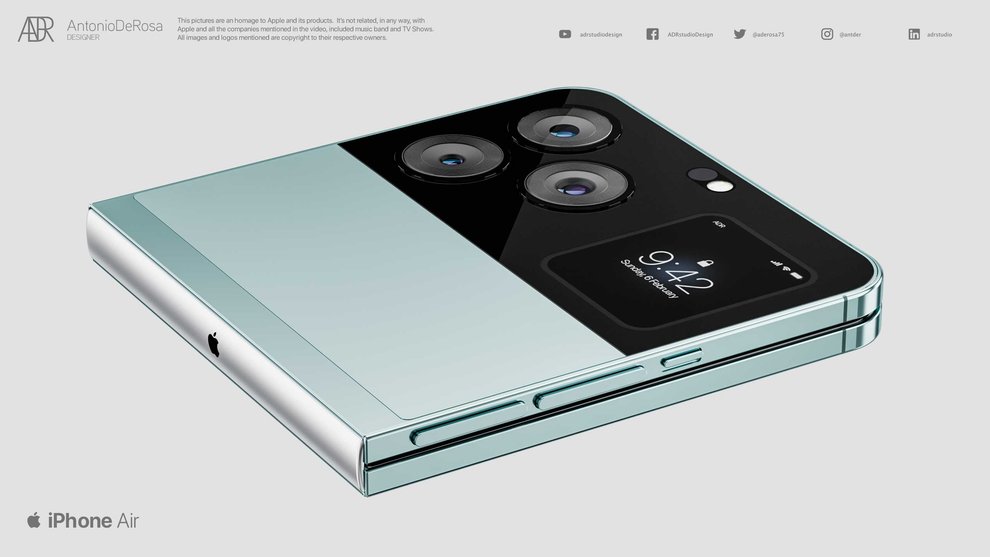 In order for this to succeed, however, the Lightning connector has to give way . Neither that nor a USB-C port would have room in such a thin flounder. Consequently, the iPhone Air would only have to be charged wirelessly via MagSafe, wired data transmission is completely ruled out.
What else catches your eye? First, there is the basic design language. This is taken from the current iPhone 13 Pro, flat and angular and thus clearly recognizable as an Apple cell phone. The back features a triple camera and a small display , an idea borrowed from the Galaxy Z Flip 3.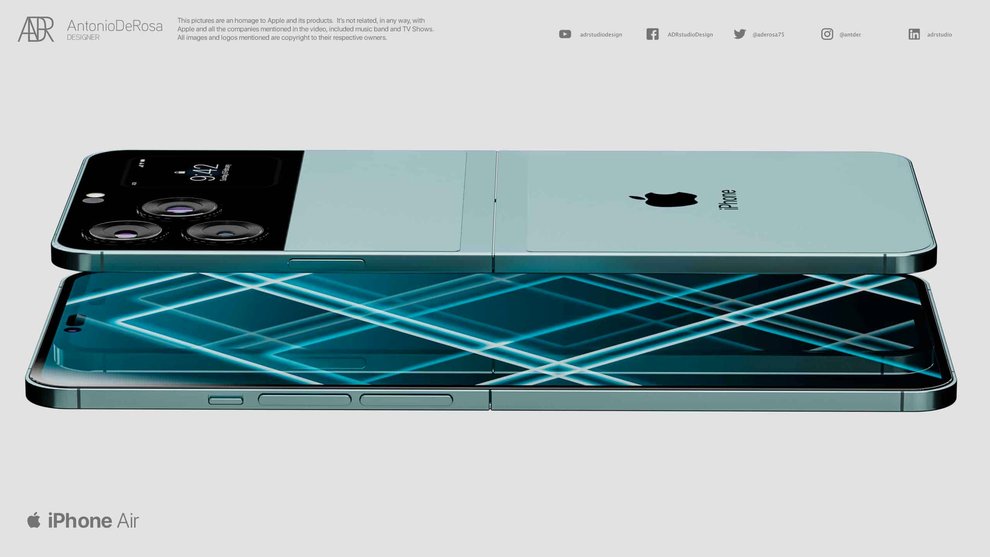 When opened, a wrinkle-free, full-format screen awaits us. The notch had to go. Instead, there are two openings in the display for the camera and Face ID sensors. Apparently Apple is actually planning such a rather special "punch hole design" for the iPhone 14 Pro. In this point, the concept is close to the rumored reality
What Apple wants to do with the iPhone in the next few years:
Apple's foldable iPhone is still years away
Apart from that, however, it is and remains a product of the imagination. According to the current state of knowledge, Apple is probably considering bringing a foldable iPhone onto the market in 2024 at the earliest. Provided that one recognizes a general sense in this category up to now. From the design shown here, Apple can at least learn how to keep a slim line despite a folding display.