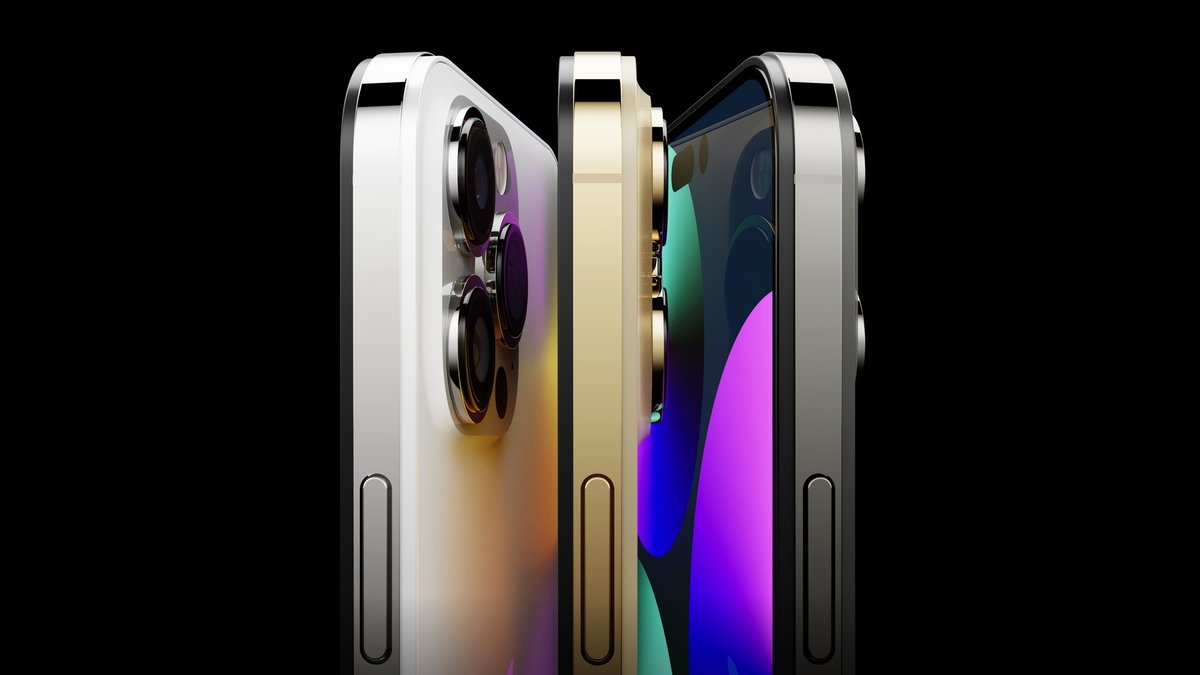 Just over half a year separates us from the presentation of the iPhone 14. The Pro model in particular will attract attention again, but with what? New images from the computer now illustrate Apple's plans and give us a first impression of the iPhone 14 Pro.
Are we expecting a design revolution or another evolutionary step in the shape of the iPhone 14 Pro? According to the status of the current reporting, it will tend to come down to smaller steps again . These are now illustrated by the concept artist "Vova LD". He takes the current status of the rumor mill as a model and conjures up attractive render images for us from the upcoming Apple cell phone (Source: Twitter, Vova LD).
iPhone 14 Pro: front and back changes
The similarities to the iPhone 13 Po are unmistakable, basically it is just a slightly modernized form of the current Pro model. The differences are therefore in the details. The frame is said to be made of titanium , a rumor that made the rounds last year. The case looks a bit more graceful, thinner in the pictures. The camera section is also a bit more delicate. The hump remains, but it sits flatter on the back. The transitions are no longer so abrupt, everything seems a bit more fluid in the end.
The changes to the iPhone 14 Pro are most obvious on the front. It is considered agreed: the notch disappears. After this was already narrower on the iPhone 13, it now has to give way completely. According to consistent reports, Apple will use a two-piece punch-hole design on the Pro model instead. On the one hand, the Face ID sensors are located in a pill-shaped display opening, on the other hand, the actual front camera is in a second, adjacent hole. Looks unusual at first, because the Android competition uses either one or the other form, not both in combination.
Five years ago, Apple caused a stir with the notch on the iPhone screen:
Apple's renovation under the hood
As far as the visible changes. The Apple A16 Bionic chip and the new 48-megapixel sensor on the main camera , on the other hand, are not really visible. For the first time since the iPhone 6s, Apple is actually planning to increase the actual camera resolution, which has remained unchanged at 12 million pixels in recent years. However, we shouldn't expect a periscope lens just yet. Such a "super zoom lens" will probably not be available until the iPhone 15 Pro in 2023 at the earliest.