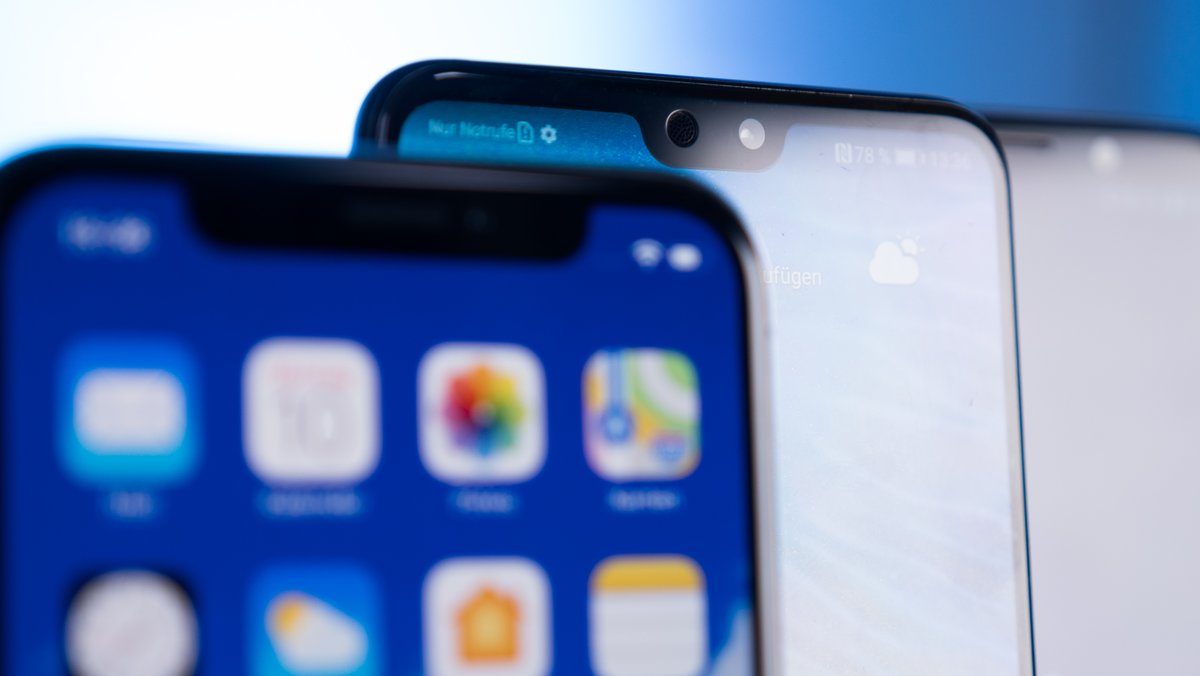 When iPhone and Android users meet and want to quickly exchange files, pictures and more over the WLAN, things get complicated. You can't do this with on-board tools, you need certain apps, if necessary WhatsApp or e-mail. It's much easier with our insider tip.
Apple users are spoiled for keeping to themselves. Thanks to AirDrop, files can be easily exchanged with each other via WLAN - no registration or special apps are required for this. So AirDrop is pretty clever and firmly integrated into the systems of iPhone, iPad and Mac. But what if an Android or a PC user joins them? Then the fast, wireless data transfer is out of the question, and Bluetooth is no help either. Most of the time you send emails, a WhatsApp or just use cloud services. But for these solutions you first have to register, exchange contacts ... all much too complicated.
Snapdrop: AirDrop for all iPhone and Android users
It's faster with "Snapdrop" - a pure web service, quasi AirDrop for all users across system boundaries . How does Snapdrop work? To share data, images and all sorts of things with each other using Snapdrop, all you have to do is open any browser on iPhone, iPad, Android smartphone, Mac or PC and enter the following web address: snapdrop.net.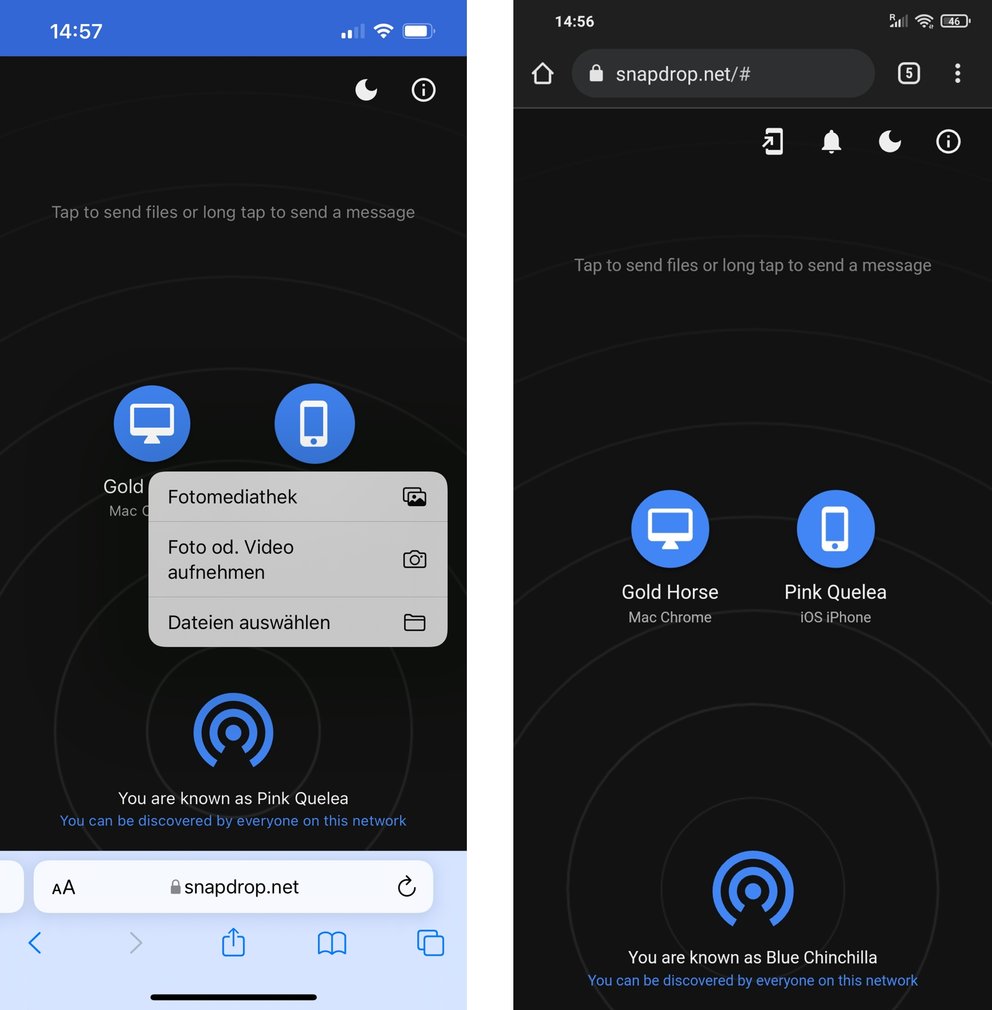 Snapdrop now gives each user their own nickname, which everyone on the network can see. The desired data can now be distributed simply by drag & drop or by a tap of the finger, equivalent to a mouse click. They are received by the other person in real time and can also be saved afterwards. Very important: Of course, everything only works if all users are logged on to the same network, i.e. not generally worldwide on the Internet.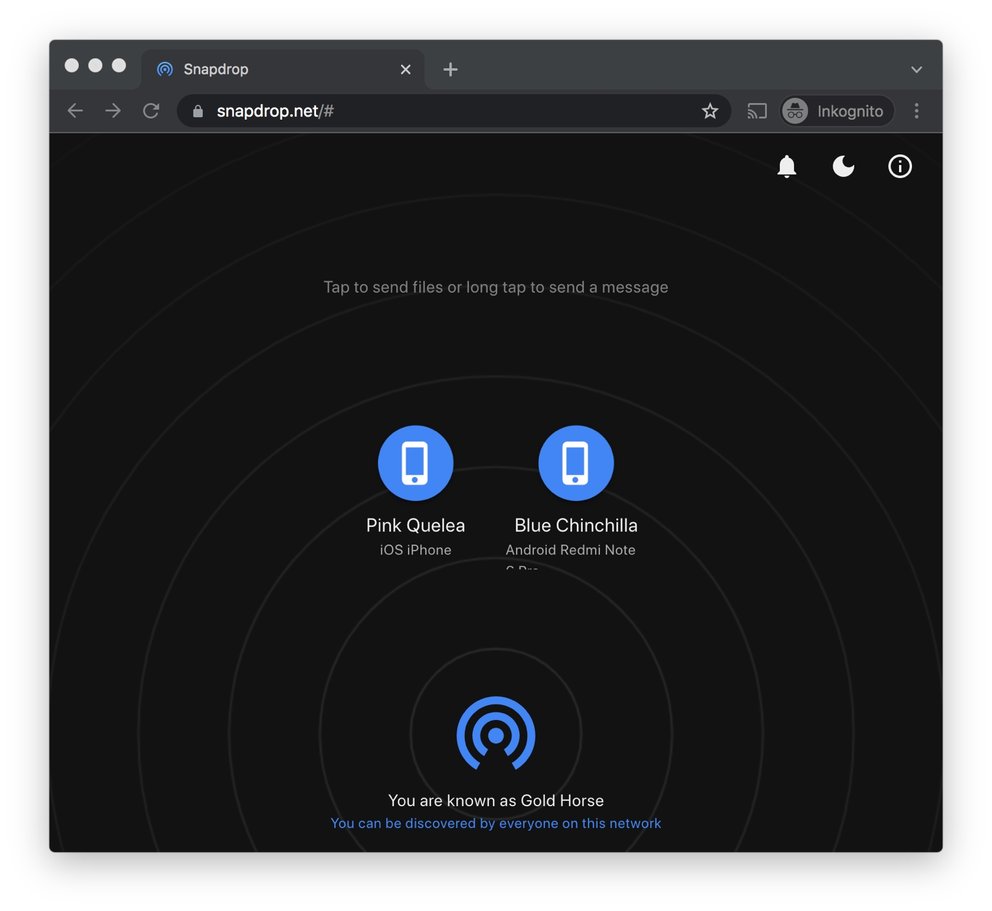 Really awesome, we think. All you actually need to know in order to exchange data with each other in the future is the name and thus the address of Snapdrop. Everyone has a web browser like Safari, Chrome and Co. anyway. Disadvantages: On the go, if no WLAN is available, this solution is of course out of the question. But usually you can find a hotspot if necessary and can still exchange data with each other. Use is also limited locally, which is no different with AirDrop. More seriously, should Snapdrop fail and the website is temporarily unavailable, use is of course impossible. As with cloud services, you are dependent on external servers.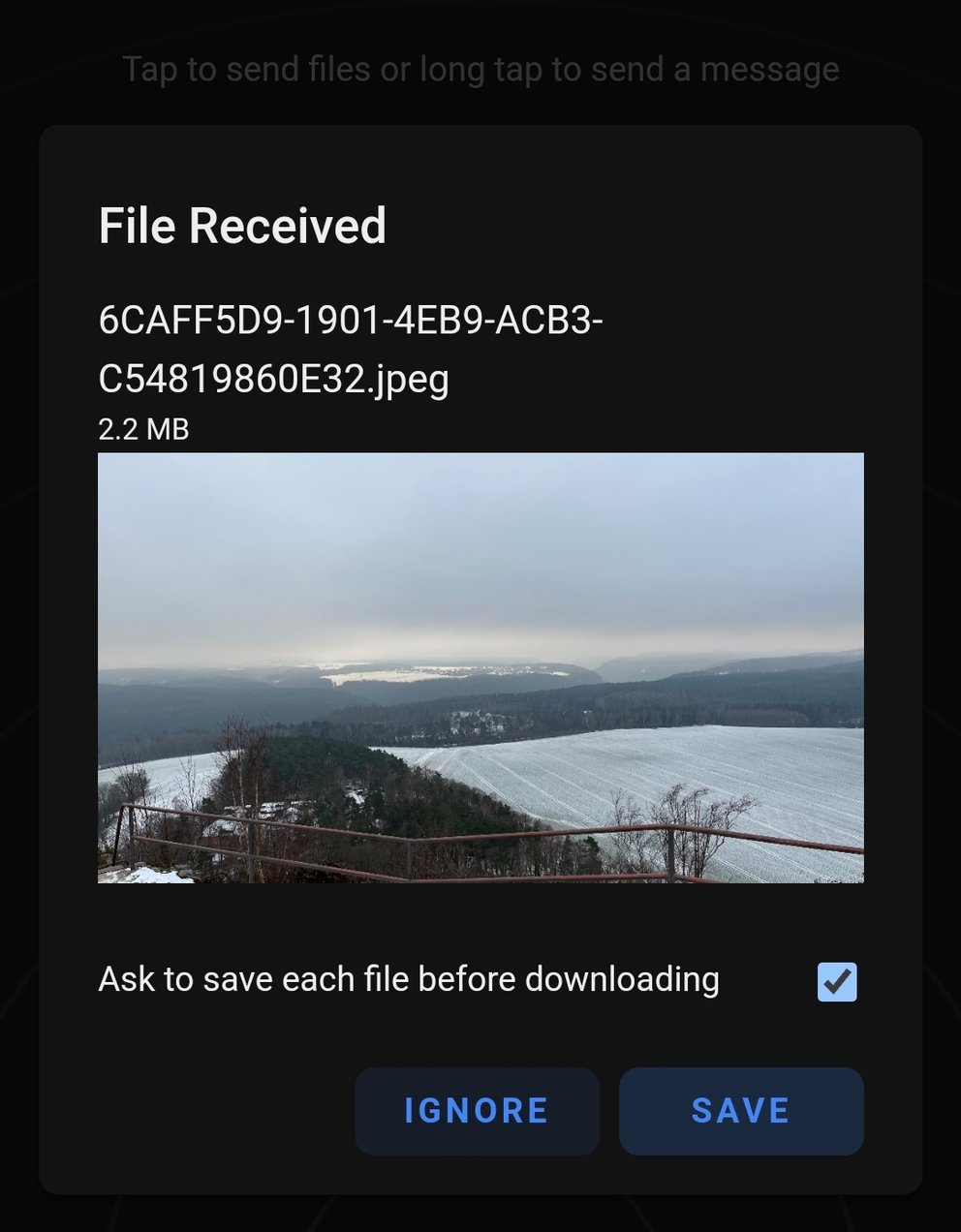 Say hello!
By the way, a little tip: You can even send short messages via Snapdrop . To do this, tap the addressee's icon for a little longer or right-click on it on the desktop. You can't really chat with it, but you can announce a data transfer, for example. You can also access the camera directly and take a photo or video immediately and send it via Snapdrop.