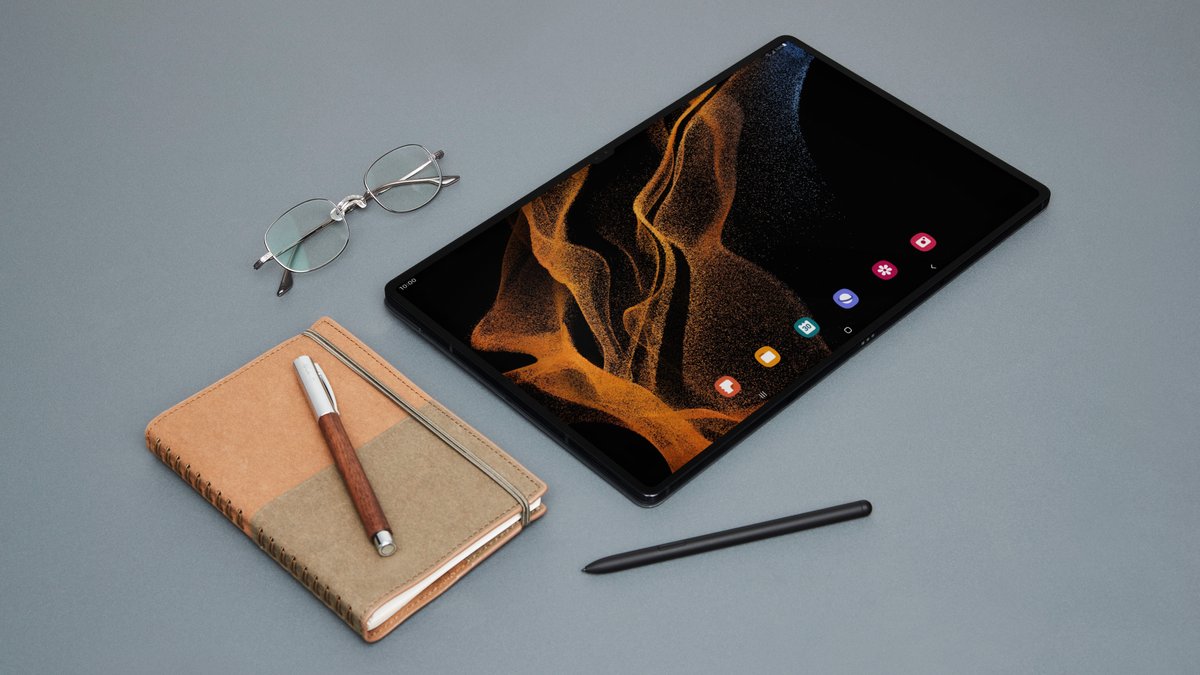 Many new Samsung products will be unveiled this week. Some details have already been leaked in advance. But now, shortly before the presentation, Evan Blass provides us with some beautiful pictures that actually reveal a real surprise. It's about Samsung's ecosystem and the collaboration between the new Ultra models.
Samsung Galaxy Tab S8 Ultra and Galaxy S22 Ultra united
Evan Blass has once again published some pictures of the upcoming Galaxy Tab S8 tablets in his leaked mail. He not only shows a tablet with the pen, which can be seen above, but also all the new and current products in a nice family portrait :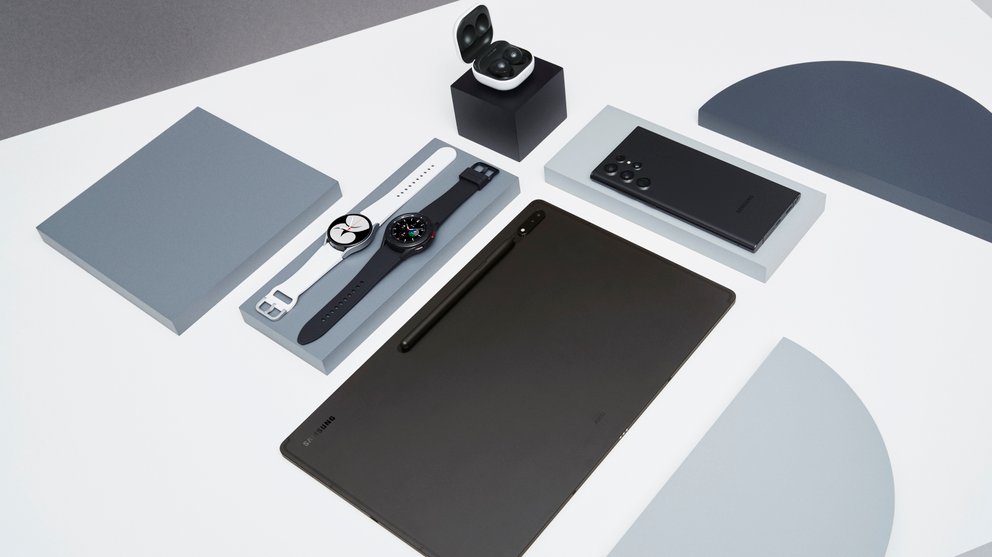 There, for example, the design of the back of the Galaxy S22 Ultra with the individual cameras is confirmed again. If you look closely, you can also see the slot for the S Pen and of course the much more angular design , which is very different from the other two Galaxy S22 smartphones.
Another picture was released: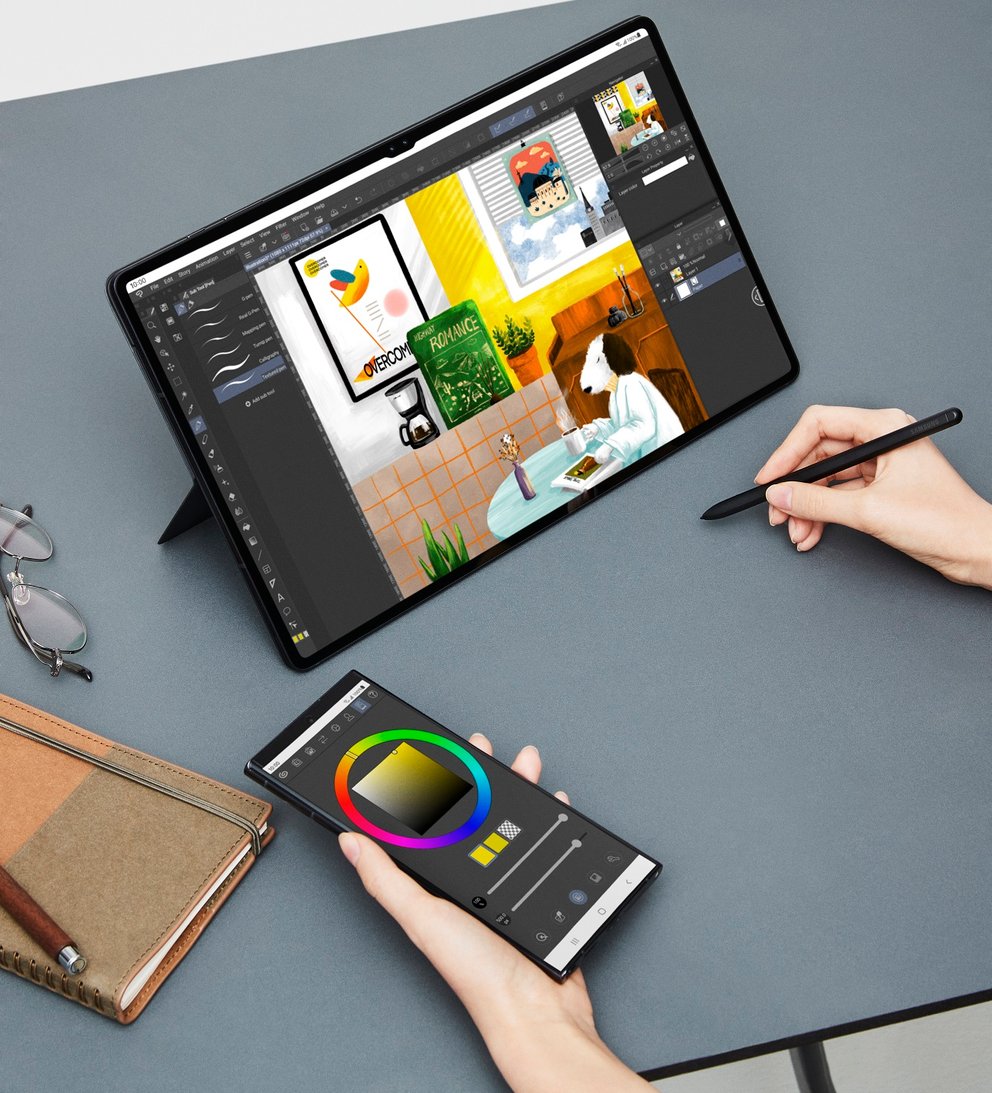 Samsung has arguably managed to make the Galaxy Tab S8 Ultra and Galaxy S22 Ultra work seamlessly together . When drawing, the color palette can be displayed on the smartphone while the full screen is available on the tablet. Not even Apple can do that with the iPhones and iPads, especially since you can safely use the pen on both devices.
Samsung combines the Galaxy S21 Ultra and Note 20 Ultra in the Galaxy S22 Ultra:
Samsung will reveal everything soon
Samsung will drop the curtain on Wednesday. Then we learn everything about the Galaxy S22 smartphones and Galaxy Tab S8 tablets. The last picture also explains why Samsung wants to present the products together. You will be able to work together. This is how the ecosystem becomes stronger.