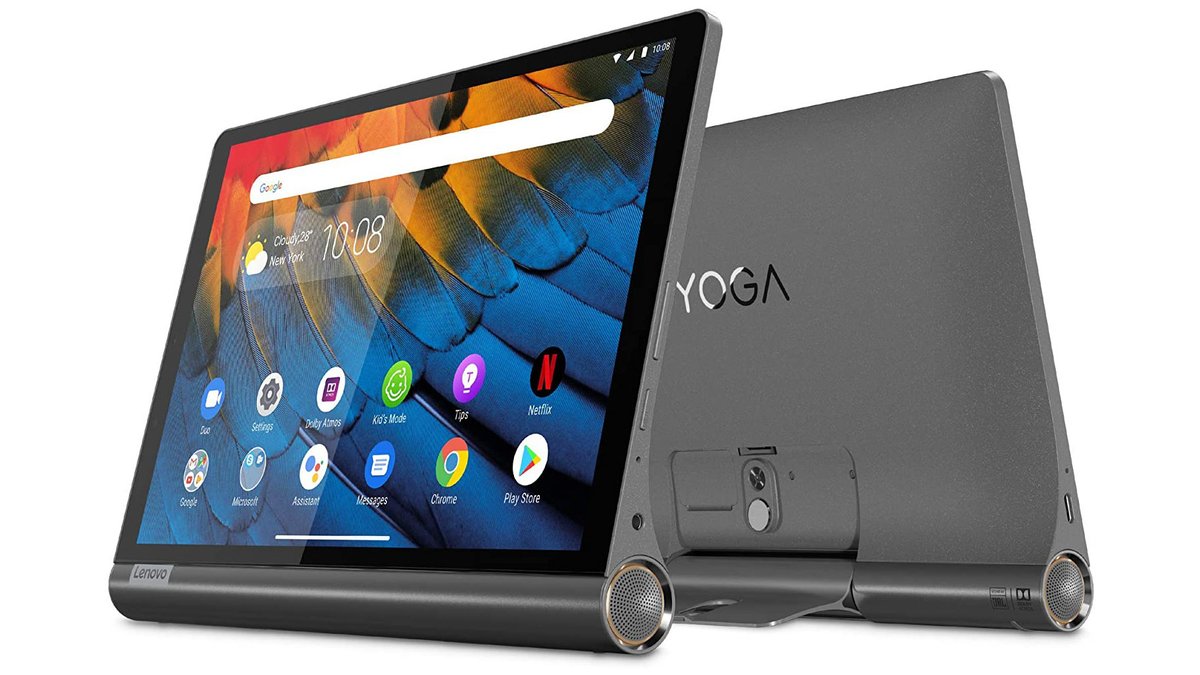 Starting tomorrow, Aldi will be selling an Android tablet that the discounter has not previously offered in this form. It's an unusual model that not only comes with an LTE modem, but also has its own unique form and function.
Aldi sells a special Android tablet for 279 euros
There are many Android tablets on the market. If you want to stand out, you have to offer something special. That's definitely the case with the Lenovo Yoga Smart Tab. Not only is an LTE modem integrated there, through which you can surf the net on the go, but there is also a kickstand and a hole for hanging. This allows the Android tablet to be used in many situations. From February 10, 2022, Aldi will only charge 279 euros for it (see Aldi). The sale takes place via the online shop and there are no shipping costs.
Who is the Lenovo tablet worth buying for?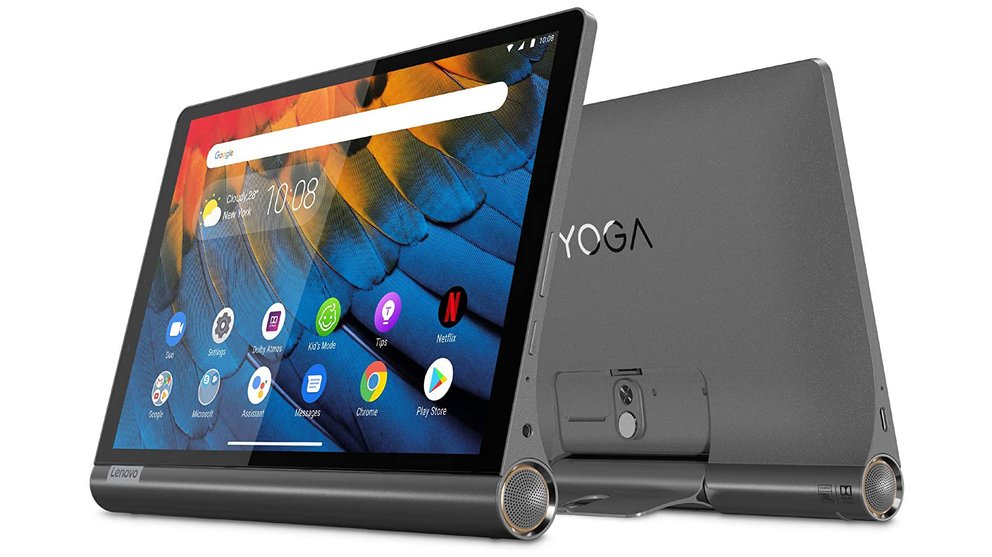 Basically for everyone who is not looking for a run-of-the-mill tablet. The Lenovo Yoga Smart Tab can be placed anywhere and even hung up. The battery is integrated in the frame so that the Android tablet can be held comfortably in the hand. If you put it on the table, it is angled directly. The Chinese company has put a lot of thought into using it here. You can see it all in action in the video above.
Aldi also sells the better version with LTE, 4 GB of RAM and 64 GB of internal storage. At Amazon, the WiFi version costs almost as much (see Amazon). A 10.1-inch display with 1,920 x 1,200 pixels is always used. The processor is the older Snapdragon 439 and the Android 10 operating system via update. An upgrade to Android 11 or 12 is no longer planned, according to Lenovo , which is the biggest downside (source: Lenovo). If you prefer a current operating system and updates, you should definitely stop using it.