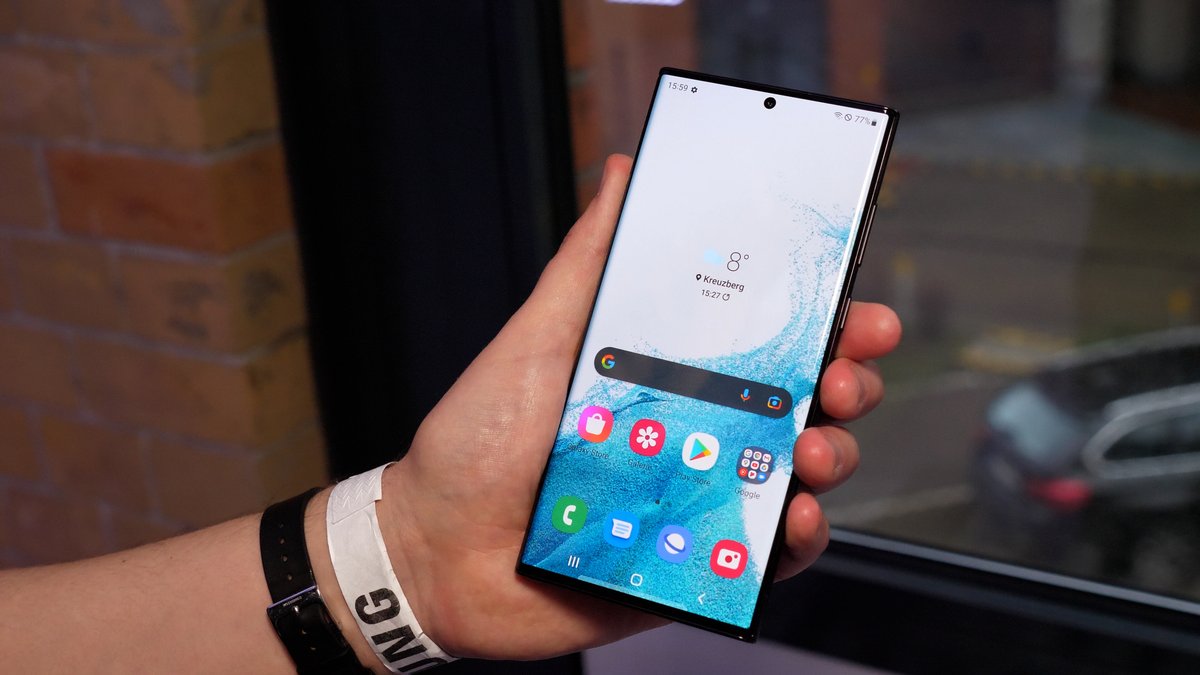 DxOMark experts have taken a close look at the camera of the new Galaxy S22 Ultra. Overall, the Samsung smartphone delivers excellent image quality, but it clearly falls short of the top 10. For Europeans, the anxious question is whether history will repeat itself.
The Galaxy S22 Ultra is the spearhead of Samsung's new flagship trio and, at at least 1,249 euros, is anything but a bargain. If you shell out so much money for a smartphone, you can also expect an outstanding camera that can easily keep up with the best of the best from Apple, Huawei and Co. However, the Samsung Galaxy S22 Ultra does not quite live up to this claim.
Samsung Galaxy S22 Ultra: In DxOMark it is only enough for 13th place
In the well-known DxOMark ranking, the Samsung smartphone only manages 13th place (source: DxOMark) The bottom line is 131 points. This puts the Galaxy S22 Ultra on par with the Vivo X50 Pro+, which launched in June 2020 - an unflattering result.
Among other things, the experts praised the natural bokeh effect, the large dynamic range and the good exposure in most scenes. The fast and soft autofocus for video recordings was also positively highlighted, as was the stabilization while walking.
On the other hand, there was criticism for the slow autofocus, which was noticeable in many light situations . The testers also didn't like the occasional loss of detail in HDR recordings. Texture artifacts in high-contrast video scenes were also criticized.
Overall, DxOMark awarded the following ratings in the individual categories:
Photo: 134 points Video: 114 points Zoom: 86 points
What we think of the Galaxy S22 Ultra:
How will the Snapdragon version of the Galaxy S22 Ultra fare?
Good to know: DxOMark has tested the version of the Galaxy S22 Ultra with Exynos 2200 . The model is sold here in Europe, for example. How good or bad the photo quality of a smartphone is depends not insignificantly on the built-in chip and its image signal processor (ISP). This was already evident last year with the predecessor: while the Galaxy S21 Ultra with Exynos processor received 121 points in DxOMark, the Snapdragon version received 123 points.
Two points doesn't sound like much, but they can be crucial in a tight lead. With 133 instead of 131 points, the Galaxy S22 would have entered the top 10 . So it's only enough for 13th place. So it will be exciting to see whether the international version of the Galaxy S22 Ultra with Snapdragon chip performs better again .