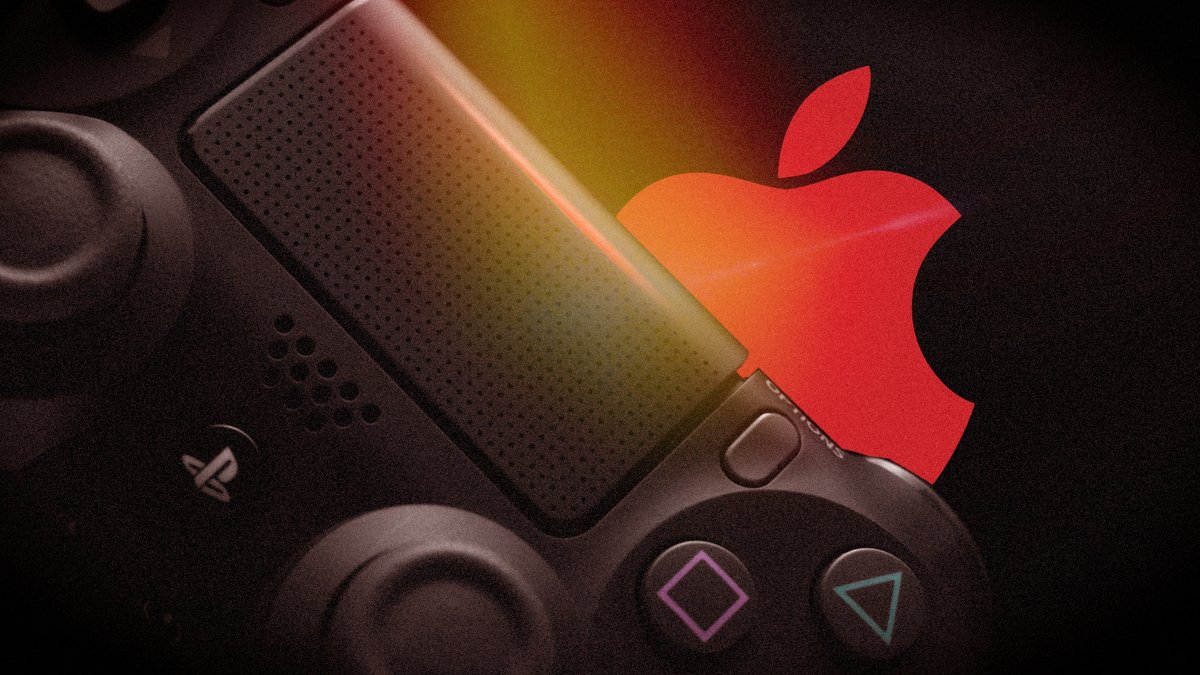 A really cool app brings PlayStation or Xbox and Mac together. At least the game controllers of the game consoles mentioned can be used for a new purpose on the Apple computer. Why? If you want, you can now simply control the Mac with a controller – awesome.
Macs used to come with a remote control, but that's long gone and was only of limited use. A PlayStation or Xbox controller, which is misused for this purpose, offers significantly more possibilities. So far, however, this was not possible, the controllers eke out their existence solely for controlling the game, both on the console and on the Mac. The new Mac app "Controlly" finally puts an end to this limitation.
Controlly app: Use PlayStation and Xbox controllers as Mac remotes
The developer "Hugo Lispector" is primarily realizing a personal dream. But now every user benefits from it. The game controller does not function but only as a mouse replacement. In this way, the various keys can be assigned different functions. For example, it is possible to display the desk in a fixed manner or the screen brightness can also be adjusted. The same applies to volume, media playback controls, access to the Launch Pad, starting Mission Control and much more. Thanks to shortcuts, the possibilities are almost endless. A practical thing, for example even if the Mac is connected to the television as a media center and classic mouse control is not really advantageous.
Important to know: For all of this to work, the user must allow the app to control the Mac. The setting can be found in the system settings and is also automatically requested when configuring the app. Most game controllers should be compatible via Bluetooth , for example the PlayStation 4 DualShock or the Xbox equivalent. The Mac must have at least macOS 11.0 Big Sur or later installed.
Tips and tricks for charging the Playstation controller:
How much does such a cool app cost?
Finally, the most important question: How much does the app cost? It's actually free, but it only works for a week.
If you want to use the app beyond that, you have to unlock the full functionality with an in-app purchase – it currently costs 3.99 euros. Previous users are satisfied and have given it 4.0 out of a possible 5 stars.