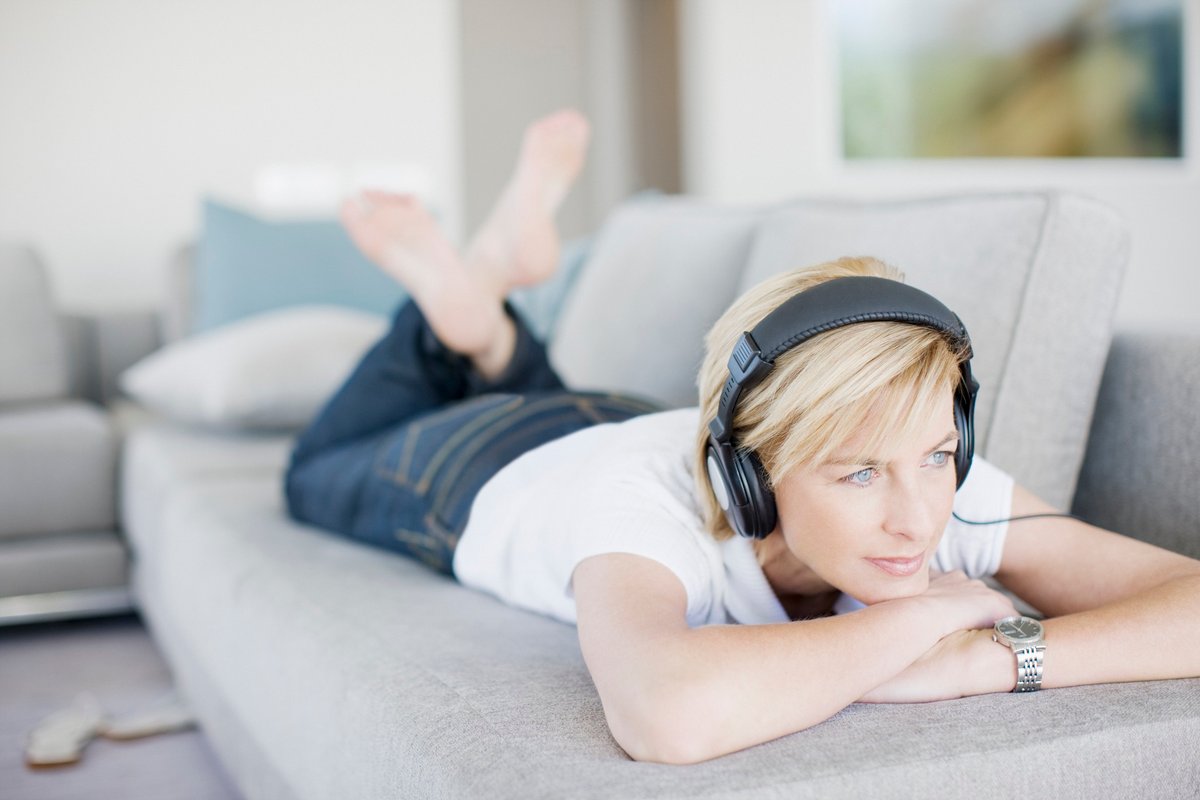 The very popular audio book service Audible from Amazon always offers a free trial month, but now you can also secure a longer period at a reasonable price. xiaomist has the details.
Amazon Audible: Try the audiobook service at 70% off for 6 months
If you've been waiting for a cheap deal to try out Audible at your leisure, now is the perfect opportunity. The popular audio book service from Amazon is currently heavily discounted. You can try out half a year for only 2.95 euros (instead of 9.95 euros) a month until your ears start to glow.
It's worth it, because Audible usually only offers a month's worth of testing. The deal is aimed at new and existing customers, but you may not be able to claim the offer if you have already used an Audible subscription in the last 6 months. From the 7th month, the subscription costs the regular price of 9.95 euros per month and can be canceled at any time, even during the test period.
Audible: This is how Amazon's audio book service works
Unlike direct competitors or music streaming services, you do not have full access to all audiobooks with an active Audible subscription. Instead, you pay 9.95 euros per month and receive credit for an audio book of your choice. With an active subscription, you can also buy additional audiobooks at this price at any time, so you are not limited to one audiobook per month.
Sounds like a disadvantage at first, but Audible has by far the most extensive range of audio books on the market and numerous exclusive titles. In addition, the app is much better suited for audio book use than the music streamer applications - the reading status is saved, you can even synchronize it with the Kindle app and your Kindle e-book reader if you read the e-book at the same time. There are setting options for the reading speed and much more.
If you want to test Audible , you can usually do this for a month free of charge and get an audio book for free. Amazon Prime customers can even try the audio book service for 60 days free of charge.
If you no longer feel like subscribing, you can cancel Audible at any time, the audio books are still available even if the subscription is suspended. It may even be possible to take out a new Flexi subscription afterwards, i.e. to continue to benefit from the discounted offer.
Audible not right for you? We have compared other well-known audio book apps with each other:
Our tips: These Audible audio books are worth it
Here are four recommendations for musical works that we've really liked recently:
Jon Krakauer: To Freezing Heights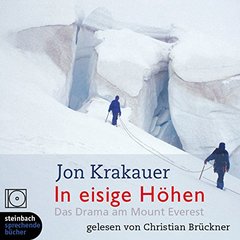 Gripping factual report about the 1996 Mount Everest ascent that ended in disaster. Fantastic read to understand what drives people to the highest mountain in the world. How irrational decisions in "mountain fever", but also random extreme weather changes, make the supposedly safe ascent to the "roof of the world" a danger that still costs lives almost every year.
► "To Freezing Heights" on Audible
Andy Weir: The Martian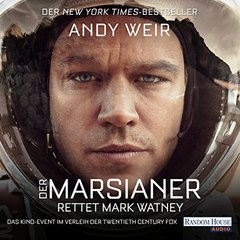 Mark Watney, who is probably the loneliest person in the universe, stranded alone on Mars and fighting for survival and his return to earth every day with limited resources and gigantic creativity. This sci-fi novel puts the emphasis on science, it's basically a contemporary Robinson Crusoe novel and so suspenseful it almost gets your heart racing. I saw the film first, then read the book and listened to the audio book at the same time. In terms of content and excitement, the book is in no way inferior to the film, and the audio book is also presented brilliantly.
► "The Martian" (unabridged) on Audible
Alina Bronsky: My Grandmother's Braid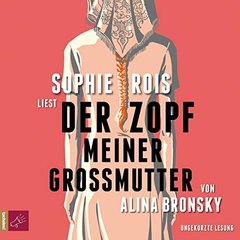 Story of Russian immigrants who came to Germany in the 80s and tried to establish themselves in society. But also a family portrait that shows how an ultra-neurotic grandmother makes life hell for her grandson and how this grandson tentatively emancipates himself. Insanely good tragicomic novel, also great in the audio book by Sophie Rois.
► "My Grandmother's Pigtail" on Audible
Delia Owens: The Song of the Crayfish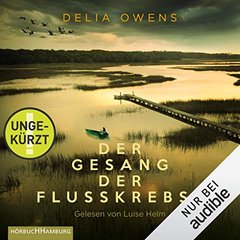 The story of a girl growing up alone in the marshes of the US East Coast in the 1960s after being abandoned by her family. How she grows up, what relationship she has to nature and how she slowly approaches people. The book is a portrait, social study, court drama, detective story and romance all rolled into one. The story is brutal and sensitive at the same time, the narrative incredibly well composed. I really liked it and it kept me thinking for a long time, even though I'm not really into crime fiction or romance novels.
► "Crayfish Song" on Audible
In the following video we show you exactly how Audible works: