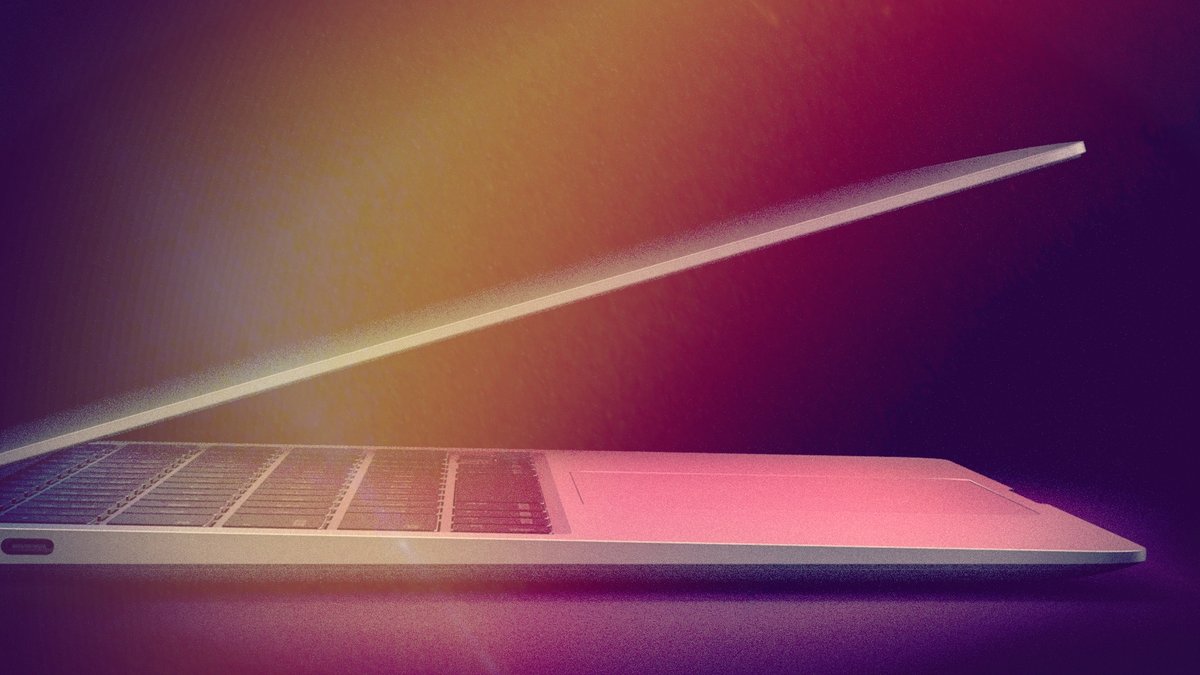 It doesn't always have to be a smartphone as an add-on to the mobile phone contract: With Curved you can secure a MacBook Air at an unlimited rate and currently save twice as much. Thanks to a campaign, the connection price is no longer applicable and the basic fee is greatly reduced. xiaomist has the details.
Apple MacBook Air with unlimited tariff at a bargain price
An interesting offer has appeared at Curved for anyone who wants to treat themselves to a MacBook Air, but doesn't want to pay almost 1,000 euros for it right away. You get the slim Apple notebook with M1 chip, 8 GB RAM and 256 GB SSD as a premium for the o2 "Free Unlimited Max" mobile phone contract for 62.99 euros per month and a one-off 5.99 euros for additional payment and shipping (with Curved .de). Instead of paying 89.99 euros per month directly at o2, the Apple bundle with unlimited tariff at Curved costs you significantly less and the connection price is also waived on a promotional basis.
The tariff includes an Allnet/SMS flat rate as well as unlimited 5G/LTE data volume in the o2 network and can be used with a mobile router (sold separately) with the MacBook Air or of course your smartphone.
The details of the tariff at a glance:
Network:
o2
tariff: Free Unlimited Max Allnet and SMS flat rate
Unlimited LTE/5G data volume
(max. 500 MBit/s download, 50 MBit/s upload) EU roaming including 24-month contract period, 1 month's notice period
In this video you can see what the MacBook Air with M1 chip is capable of:
MacBook Air tariff bundle: For whom is the offer worthwhile?
The costs of the offer at a glance
Basic fee
(monthly)
62.99 euros
additional payment
(once, at the beginning of the contract) 1 euro
connection
fee
(once, at the beginning of the contract) 0 Euro
shipping costs
(one-off) 4.99 euros
total costs after 24 months
(in the event of termination at the end of the minimum contract period,
monthly and one-off costs added)
1,517.75 euros device
value
(current online best price according to idealo.de) 950 euros
effective cost tariff
(Total costs less device value) 567.75 euros
effective costs tariff per month
23.66 euros
To the offer at Curved
MacBooks are considered to be particularly stable in price - so it's all the more gratifying when an offer with decent savings potential appears. In the price comparison, you still have to shell out at least 950 euros for the slim Apple notebook. If you subtract this value from the total costs over a minimum contract period of 24 months, 567.75 euros remain for the tariff, which corresponds to approx. 23.66 euros per month . That is a very low price for an all-network and SMS flat rate including unlimited 5G/LTE data volume with up to 500 MBit/s. The normal price for the tariff at o2 without MacBook Air is 60 euros per month.
The calculation with the low price only works if you cancel at the end of the minimum contract period. If you should forget that, the contract will not be extended by another year, but can be canceled monthly.