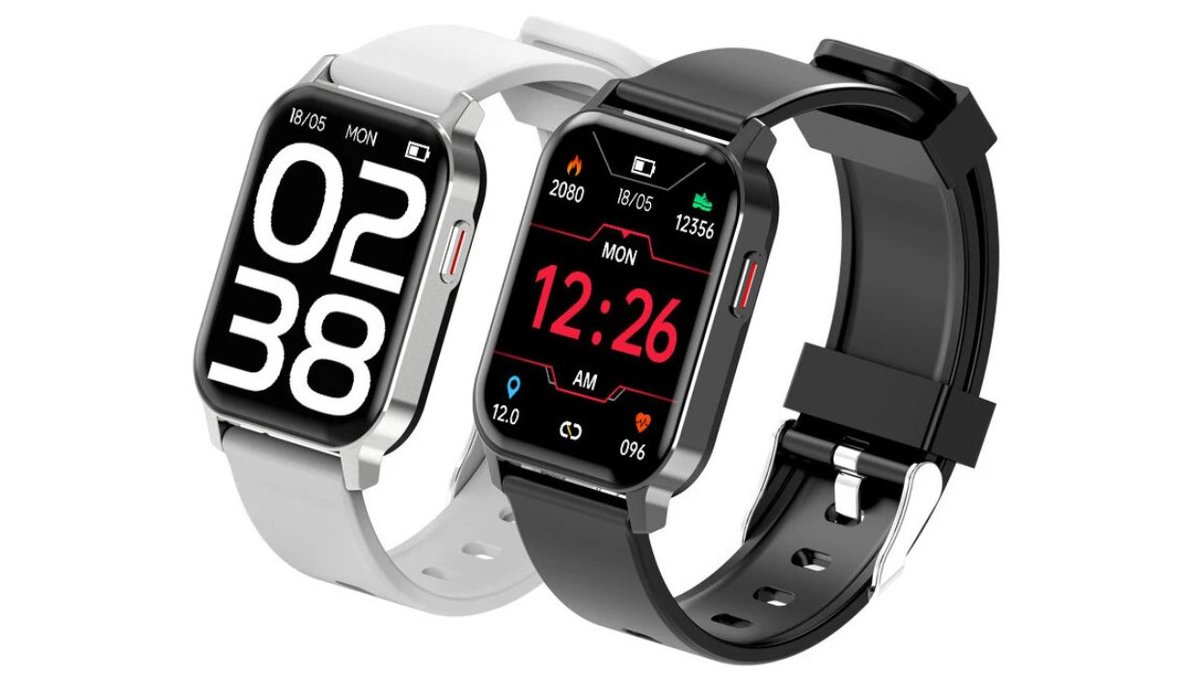 Although the Apple Watch dominates the smartwatch market, there are also manufacturers who build features into their smartwatches that even Apple and Samsung cannot offer. Currently, one function in particular is very interesting, which a 35-euro watch can do.
Cheap smartwatch measures body temperature in real time
Wouldn't it be handy to be able to constantly monitor your body temperature? That's exactly what the Bakeey ZM09 smartwatch can do. It is a very cheap smartwatch with the equivalent of 35 euros (take a look at Banggood) that measures the current body temperature in real time . So you know immediately if your temperature is elevated and you can react in an emergency if you don't feel healthy otherwise.
Otherwise, the Bakeey ZM09 is a completely normal cheap smartwatch that can pass as a fitness tracker with a large display. So some features for sports are supported. The IP68 certification, which makes the watch waterproof , is rare in this price range. Otherwise you can use the smartwatch with Android and iOS , the connection is established via Bluetooth 5.0 with the cell phone. In addition to monitoring body temperature, the watch can also display blood oxygen and plus. The German language is supported. But you have to import the watch from China. And then additional costs can arise.
In the video , we reveal what you should know about smartwatches before you buy them:
Is the smartwatch worth buying?
Of course, you have to be realistic at a price of 35 euros for such a smartwatch. You certainly don't get an Apple Watch or Galaxy Watch for that when it comes to feature set and build quality . But if you primarily want to spend little, monitor your body temperature in real time, maybe measure your heart rate and count your steps, this watch is well qualified for that. But you have to be patient after placing your order. The delivery time from China takes a long time and there are likely to be import fees.