Vivo V23: Android phone from China is a real quick-change artist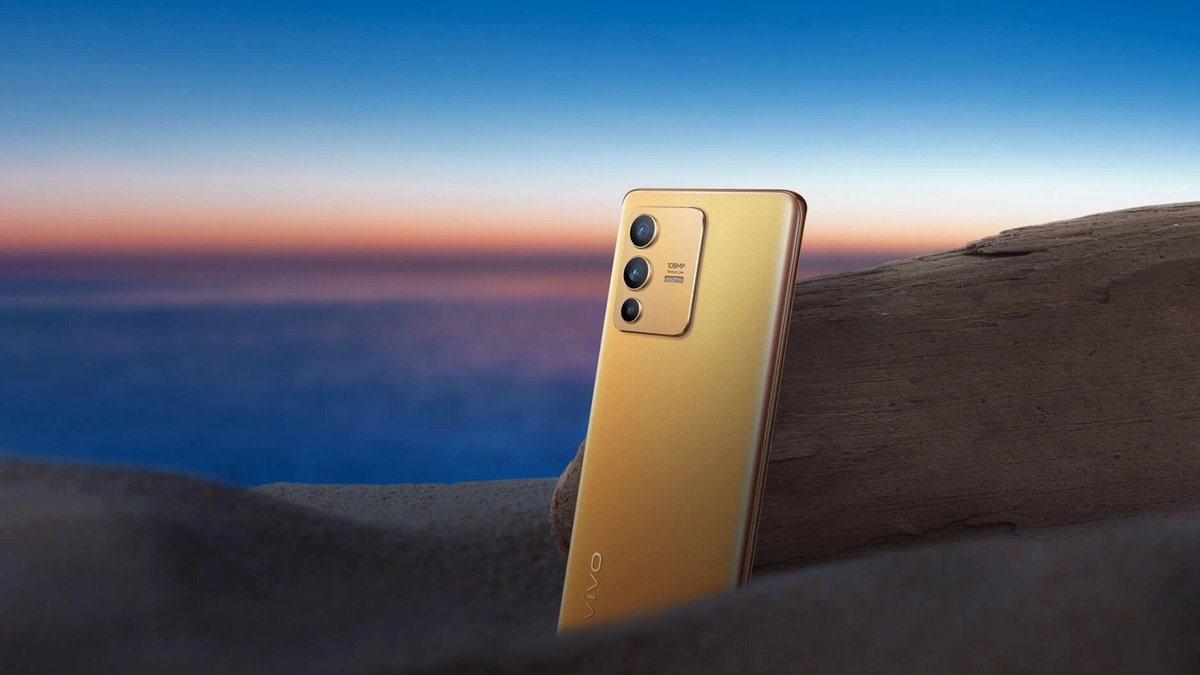 Anyone looking for a really unusual Android smartphone could soon find it at the Chinese manufacturer Vivo. The Vivo V23 and V23 Pro are available in a very special version that can visually change a lot. Then it looks like you have a completely different cell phone.
Vivo V23 Pro changes color in sunlight
Smartphone manufacturers have been offering very colorful and eye-catching devices for years. Basically all colors have already been used, so that you can choose the right version for your own style. But now there is a real innovation. The Vivo V23 and V23 Pro can change the color . That applies at least to the version in "Sunshine Gold". The color changes from gold to greenish-blue in the sunlight. This is demonstrated in the video:
It took Vivo two years to develop the special back. After just 30 seconds in sunlight, the color of the back changes . If you keep an area closed, it will be left out. In this way, you could put an individual pattern on your smartphone, at least for a short time. If you leave the sunlight, the original color is restored. That's a nice gimmick, of course. Vivo also offers the smartphones in normal colors that do not change.
Otherwise, the Vivo V23 and V23 Pro are mid-range smartphones with 90 Hz AMOLED displays, MediaTek processors, 64 or 108 MP cameras and generous batteries that can be quickly recharged with 44 watts. The prices start at the equivalent of 350 euros. Anyone who already owns a Vivo mobile phone can look forward to Android 12 soon.
Vivo V23 and V23 Pro not for Germany
Unfortunately, Vivo has decided to only bring the V23 and V23 Pro onto the market in Asia so far. According to The Verge, smartphones should also find their way to Europe in the coming months . Maybe in time for summer, when the sun is shining with us and you can try out the effect.