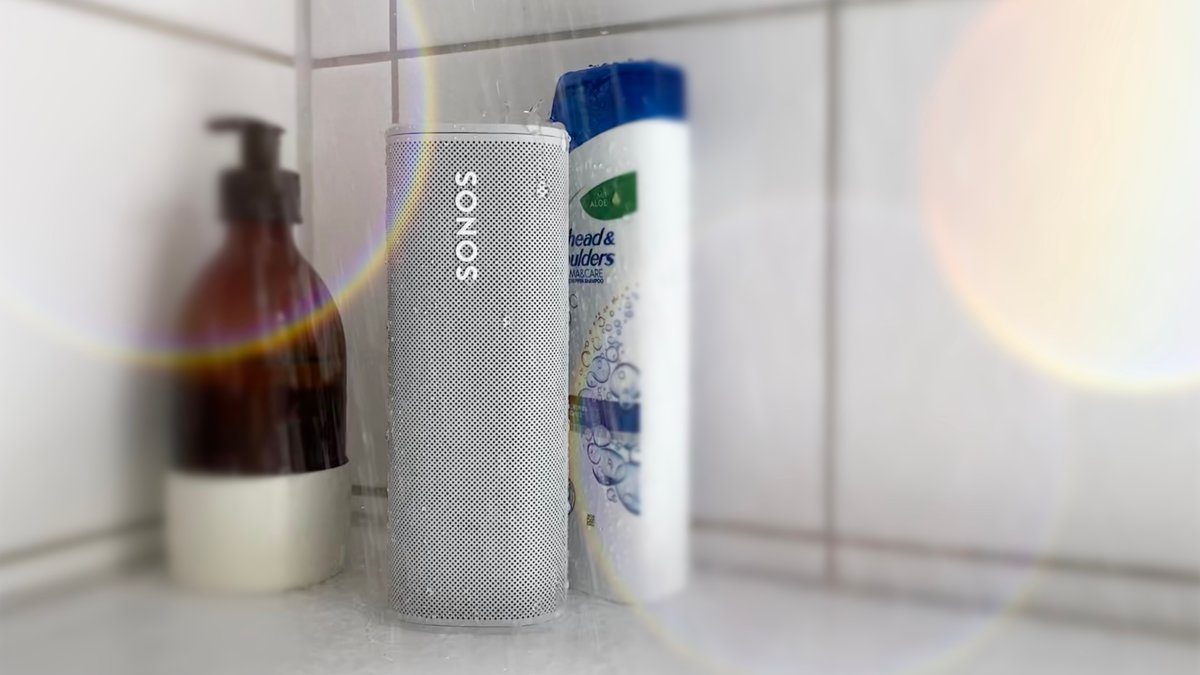 Enjoying music while showering or listening to the radio news - no problem if the loudspeaker is waterproof and can still be operated easily when it is wet. xiaomist audio expert Stefan presents three models that are safe for showering or bathing.

What exactly is that supposed to be, a "shower speaker"? Can't you just connect any Bluetooth speaker to your cell phone and take it with you into the shower? My answer to that is no, because there are a few things to keep in mind.
When the loudspeaker is allowed in the shower
What makes a good "shower speaker" is the following:
The loudspeaker is
waterproof
. This not only means "protected from splashing water", but the colloquial term "waterproof". In Europe, there is an official standard (IP rating or protection class) that can also be found on smartphones. The protection class from water should be as high as possible. For example, IP67 means "dust-tight (6) and protected against temporary submersion (7)". A loudspeaker below this protection class (e.g. IP54) should not be used in the shower cubicle. In terms of operation, the loudspeaker model should be equipped with
hardware buttons that you can
press. Some Bluetooth boxes only offer smooth user interfaces with touch controls - it looks chic, but is practically useless with wet hands. My personal advice: Get a
branded device
that can cost a little more. When it comes to loudspeakers, in particular, the selection is huge. On Amazon, you can find hundreds of cheap boxes that cost temptingly little and are advertised with properties such as "waterproof". The problem: no-name manufacturers save on every corner (e.g. proper rubber seals on the housing) in order to keep the price down. Well-known brand manufacturers, on the other hand, put more effort into quality testing and durability. You have a reputation to protect and you simply cannot afford to have your model short-circuited the second time it is used.
JBL Go 3: The cheap one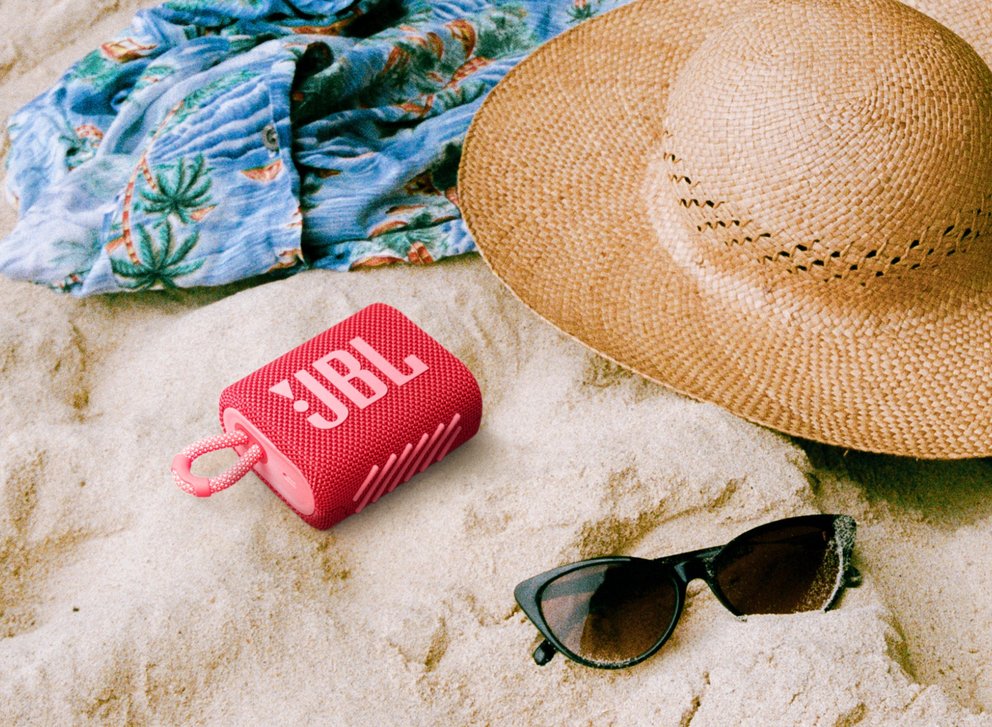 The American manufacturer JBL knows a thing or two about loudspeakers: From the really big festival sound system, to great home theater boxes, to compact Bluetooth speakers, everything is included - always accompanied by praise from customers and the trade press. Perhaps the smallest (8.8 x 7.5 x 4.1 cm) and cheapest entry into the world of JBL sound is the JBL Go 3 , which is available in numerous color variants for around 35 euros.
Water-protected according to IP67 and equipped with a practical loop. Can sound but neither particularly deep nor loud and is therefore particularly recommended for podcasts and news programs.
Bose Soundlink Micro: the powerful one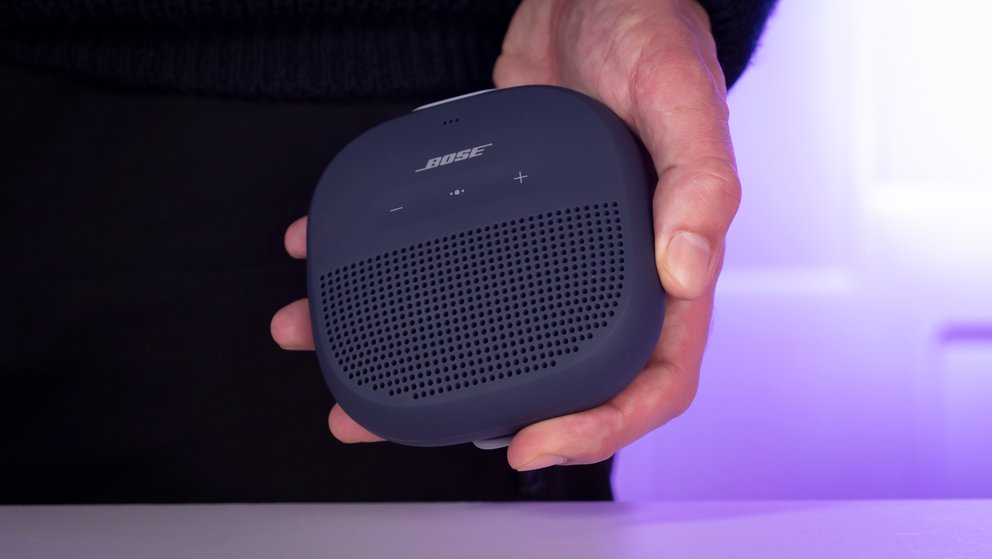 "Top sound for speaker's voices (podcasts) and pop music at room volume", so my conclusion in the extensive xiaomist test of the Bose SoundLink Micro , which is extremely compact at 9.83 x 9.83 x 3.48 cm. Thanks to multipoint Bluetooth, several devices can be linked to the box (e.g. two cell phones) and quickly switched - ideal for several users who want to share a shower speaker.
The protection class IPX7 means that in extreme cases you can immerse the loudspeaker in 1 m deep water for up to 30 minutes. Possibly a small disadvantage: the SoundLink Micro is charged via a micro-USB connection - I would have liked a more contemporary USB-C socket at this point.
Sonos Roam: The multi-room loudspeaker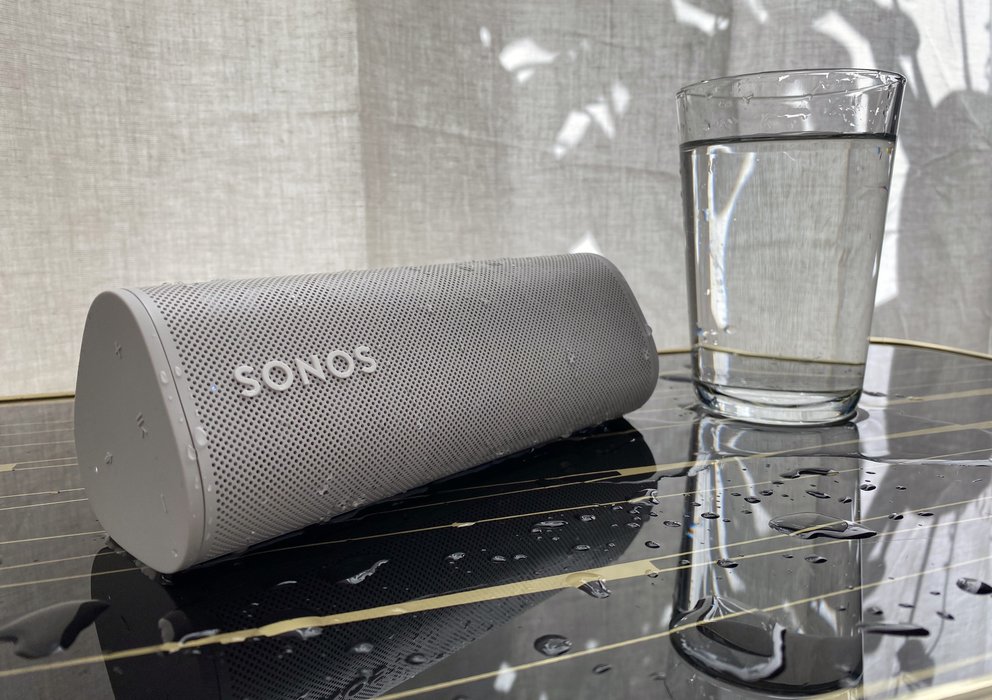 The Sonos Roam is "exactly the loudspeaker that many Sonos fans have rightly been waiting for: Handy, flexible, beautiful, without serious weaknesses", so my conclusion in the extensive xiaomist test. The special feature of the portable box is that it can not only be controlled via Bluetooth, but also receives music in your own four walls via WLAN.
The Roam is an ideal addition to existing Sonos multiroom setups: Anyone listening to a Sonos One in the kitchen over breakfast, for example, can play the same song synchronously in the bathroom. Thanks to the automatic room measurement, the compact speaker can also counter the challenging room acoustics in the bathroom by adapting its sound. The Sonos Roam is water-resistant to IP67 and supports AirPlay 2 from Apple. It is almost a little too expensive for use in the shower alone - so buying the Roam makes sense especially if you are looking for a good-sounding loudspeaker for indoors and outdoors anyway.
Further recommended Bluetooth speakers, some of which are also waterproof, can be found in our detailed purchase advice :
Loudspeakers in the shower: what to look out for
Finally, three points that should be taken for granted:
Even if a Bluetooth speaker is waterproof and can even be submerged for a short time, you should be careful with direct
water jets
(shower head). The high water pressure could overwhelm the seals of the housing. This is why the loudspeaker should be placed a little apart, ideally on a shelf next to the shower cubicle. Soap and especially harsh
cleaning agents
should never come into contact with the loudspeaker. It is advisable to let the speaker
dry
completely over and over again. Leaving a Bluetooth box in a corner that is always damp for days is not good for her. The battery should always be
charged
while it is dry and never while the loudspeaker is in use and in contact with water.