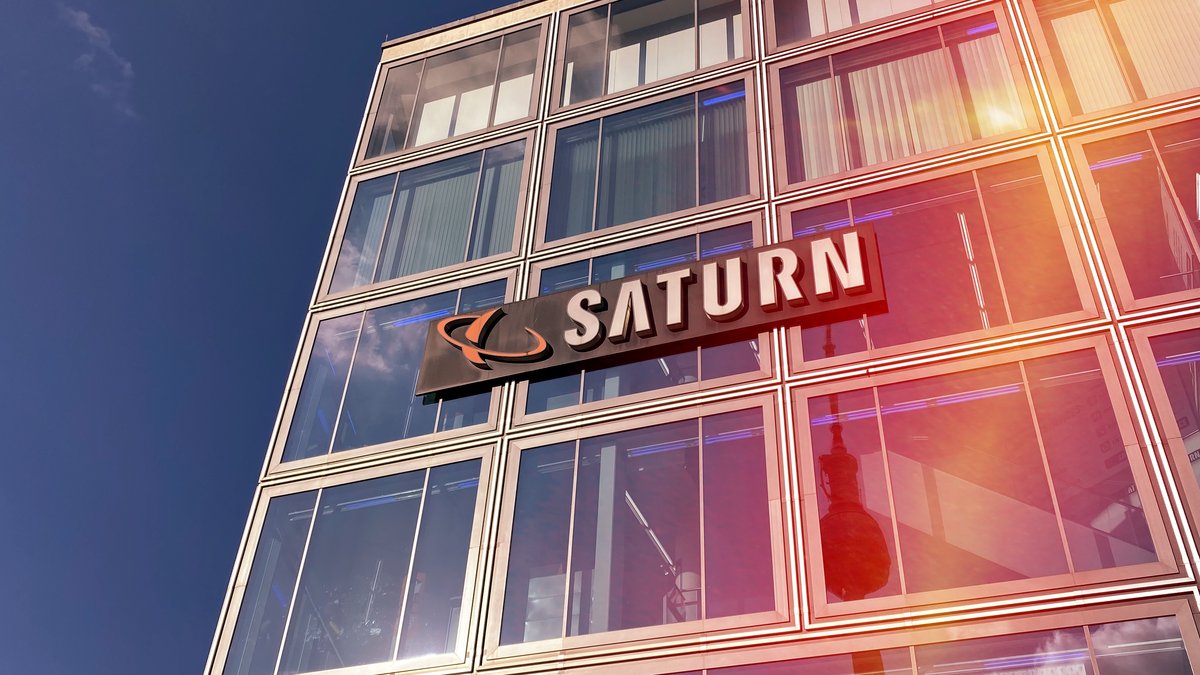 The new Saturn promotion promises exclusive discounts for Saturn card holders and up to 20 percent on smart TVs, laptops, headphones and gaming accessories. But which offers are really worthwhile? We took a closer look at the deals and compared prices.
Saturn Card Deals: Get a discount of up to 20 percent
The new Saturn promotion entices with numerous new offers exclusively for holders of the free Saturn Card. We took a closer look at the deals, took over the price comparison for you and only list the best bargains below.
Note: The discounted prices are only visible if you log in to your customer account and are already the owner of a Saturn Card. If you don't have this yet, you can apply for it here. The card is completely free.
The order is free of charge from a shopping cart of 59 euros or in the case of market pick-up . This does not apply to large devices that are sent by a forwarding agent.
Saturn: These offers are real bargains
Philips 55-inch OLED television for 1,274.15 euros (instead of 2,299 euros RRP): With a 139 cm screen diagonal and 4K Ultra HD, this smart TV is ideal for the next movie night.
LG 55-inch OLED TV for 1,069.20 euros (instead of 2,299 euros RRP): OLED TV with 4K resolution, web OS 5.0, twin triple tuner and thanks to 4 x HDMI 2.1 perfect for NextGen gaming in 4K with 120 fps.
Asus ZenBook Duo for 1,259.10 euros (instead of 1,599 euros RRP): Noble 14-inch notebook with IPS display in Full HD, i7 processor, 16 GB RAM and 512 GB SSD.
Bose SoundLink Flex loudspeaker for 152.95 euros (instead of 169.95 euros): A waterproof, app-controllable loudspeaker in the usual Bose quality.
Apple AirPods 3rd Gen for 175.75 euros (instead of 185 euros RRP): The popular in-ear Bluetooth headphones from Apple with up to 30 hours of running time thanks to the charging case.
Garmin Venue Smartwatch for 167.39 euros (instead of 249.99 euros RRP): With heart rate monitor, GPS, adaptive training plans for training and Spotify.
The Saturn Card has even more advantages. You can read about them below:
Philips fully automatic coffee machine for 467.49 euros (instead of 549.99 euros RRP): With 1,500 watts for quick preparation of coffee specialties and an integrated milk system.
WD MyBook HDD hard drive for 189.90 euros (instead of 320 euros RRP): With a full 12 terabytes of storage capacity and USB 2.0 and 3.0 connections.
Nintendo Switch Joy-Con Controller for 57.79 euros (instead of 74.99 euros RRP): Separate Joy-Cons from Nintendo for the Switch. Available in different colors.
Sodastream Crystal 2.0 for 76.49 euros (instead of 169.90 euros RRP): Popular soda maker including 3 glass bottles and CO2 cylinder.
Ring Fit Adventure for 55.79 euros (instead of 89.99 euros RRP): Game + Ring-Con and leg strap: fitness equipment game, detects player movements and transfers them to the game. Suitable for children and adults.
SanDisk Ultra 1TB USB 3.0 memory stick for 88.19 euros (instead of 159.99 euros RRP): 520 Mbit / s reading speed, black.
Xiaomi Mi Scooter 1S for 370.49 euros (instead of 449 euros): With a speed of up to 20 km / h, street legal and a maximum range of 30 kilometers.
Tip:
When you register for the MediaMarkt or Saturn newsletter for the first time, you will receive a voucher for
10 euros
, which can be redeemed with a minimum order value of 100 euros.