Samsung Galaxy Watch 4 falling in price: Smartwatch buyers receive a valuable gift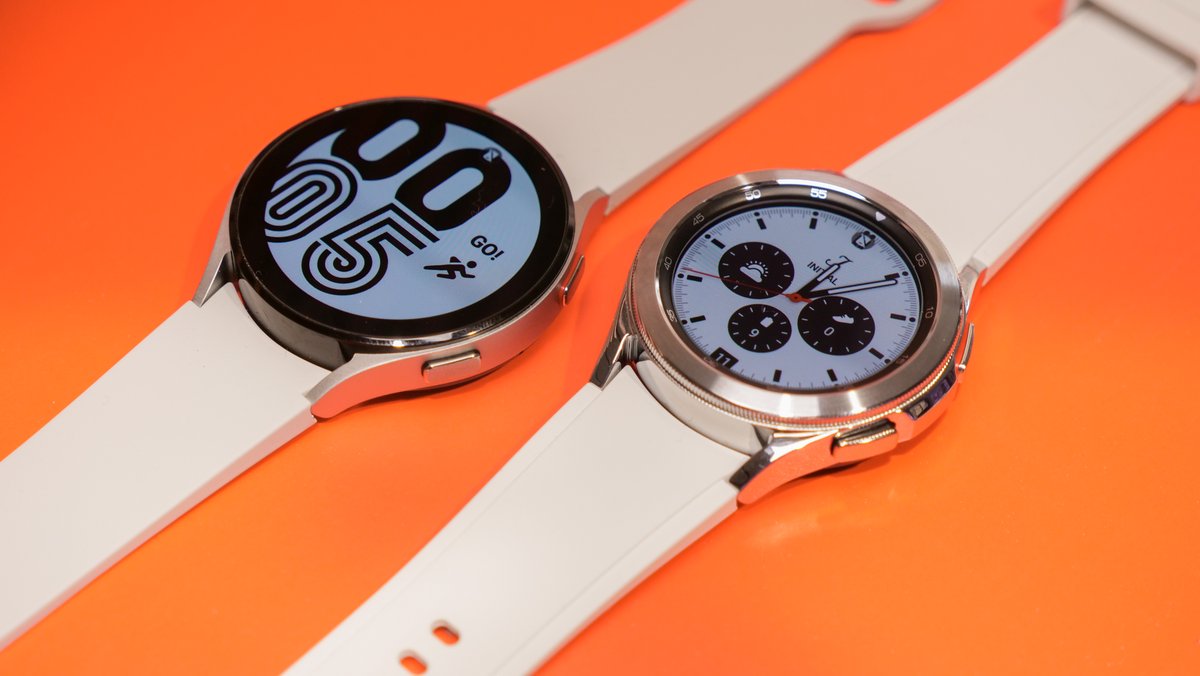 The Samsung Galaxy Watch 4 Classic has enjoyed huge popularity since its launch in August. At the beginning of the year, Samsung started a campaign where you can get a free gift. At Amazon, the smartwatches are also reduced in price, so you benefit twice.
Samsung Galaxy Watch 4 (Classic) falling in price
Those who have not yet bought a Samsung Galaxy Watch 4 can currently benefit from two special offers. At Amazon, the different models have not only been reduced in price, but there is also a direct promotion at Samsung. If you buy a Galaxy Watch 4 or Galaxy Watch 4 Classic, you will receive the "Withings Body +" WLAN scale, currently valued at around 70 euros, free of charge .
The Samsung Galaxy Watch 4 is currently available on Amazon at prices starting at 209 euros (see Amazon). If you want the Classic, you have to pay at least 264 euros (look at Amazon). The LTE versions can of course also be used. But it costs a little more.
Important: Samsung's promotion with the free gift runs until January 28, 2022. You have to register the purchase with Samsung by February 18, 2022 (check it out on Samsung) and the scales will then be sent to you.
What makes the Samsung Galaxy Watch 4 so special?
Samsung has completely redesigned the Galaxy Watch 4 and Galaxy Watch 4 Classic and has switched the operating system from Tizen to Wear OS 3.0. To do this, they worked closely with Google. Samsung has also developed a new processor that is supposed to ensure high performance and runtime, as well as a new sensor that analyzes body composition. The design of the watches has been optimized and you can now choose from two models.
The biggest advantage of the Samsung Galaxy Watch 4 and Galaxy Watch 4 Classic is the choice of apps. You now get access to all Google apps and services . By switching from Samsung to this operating system, many developers are also stepping on the gas again. Spotify, for example, has finally released the offline feature. So there is still a lot to come. The Galaxy Watch 4 Classic was partially convincing in the test.