Samsung Galaxy Tab S8 Ultra: Controversial decision makes sense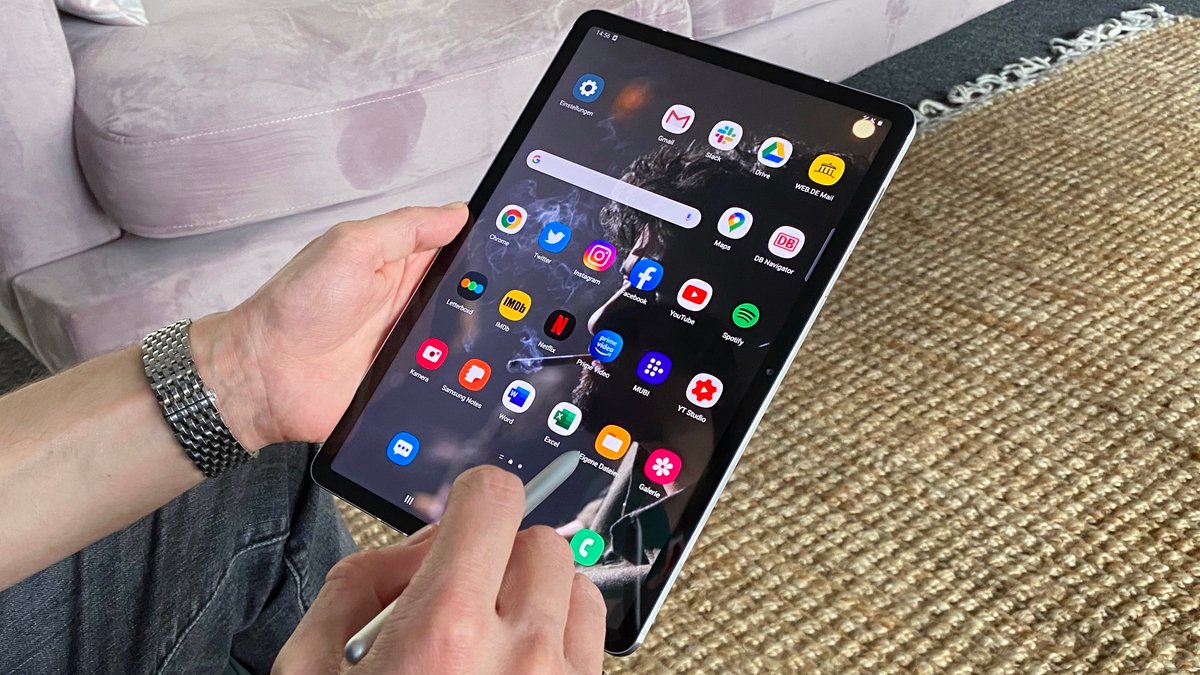 With the Samsung Galaxy Tab S8 Ultra, a new top tablet is in the starting blocks. By opting for a notch, Samsung has already drawn criticism. Now it could finally be clear why the camera recess exists at all. Samsung probably has a camera ace up its sleeve.
Samsung Galaxy Tab S8 Ultra: Notch due to camera feature
Some details have now been set for the ultra version of the upcoming Samsung Galaxy Tab S8. The notch in particular caused a stir in advance. Why Samsung decided to have a recess in the display for its huge tablet could now have found an answer . It seems that the manufacturer wants to take over a function from its foldable cell phones.
Just like the Galaxy Z Fold 2 and 3, the Galaxy Tab S8 Ultra should also have a special video mode with auto-framing (source: RoderSuper on Twitter). With videos created in this way, moving subjects can be tracked automatically by zooming and panning. The camera focuses, tracks the movements and centers the image on the person in the picture. The technology is intelligent enough to also detect other people who come into the picture. But this also requires a lot of space - and that is available behind a notch.
There have been reports before that there will be a double front camera in the Samsung Galaxy Tab S8 Ultra. Both the wide-angle and the ultra-wide-angle should enable videos with 60 frames per second at 4K resolution.
Most recently, the Samsung Galaxy Tab S7 FE came onto the market, which is also worth a look:
Samsung Galaxy Tab S8 Ultra with 14.6-inch display
The ultra version of the tablet should have a diagonal of a full 14.6 inches and offer a refresh rate of 120 Hertz . The processor is based on the fast Snapdragon 8 Gen 1. The Galaxy Tab S8 models could be presented after the Galaxy S22 smartphones in February 2022.