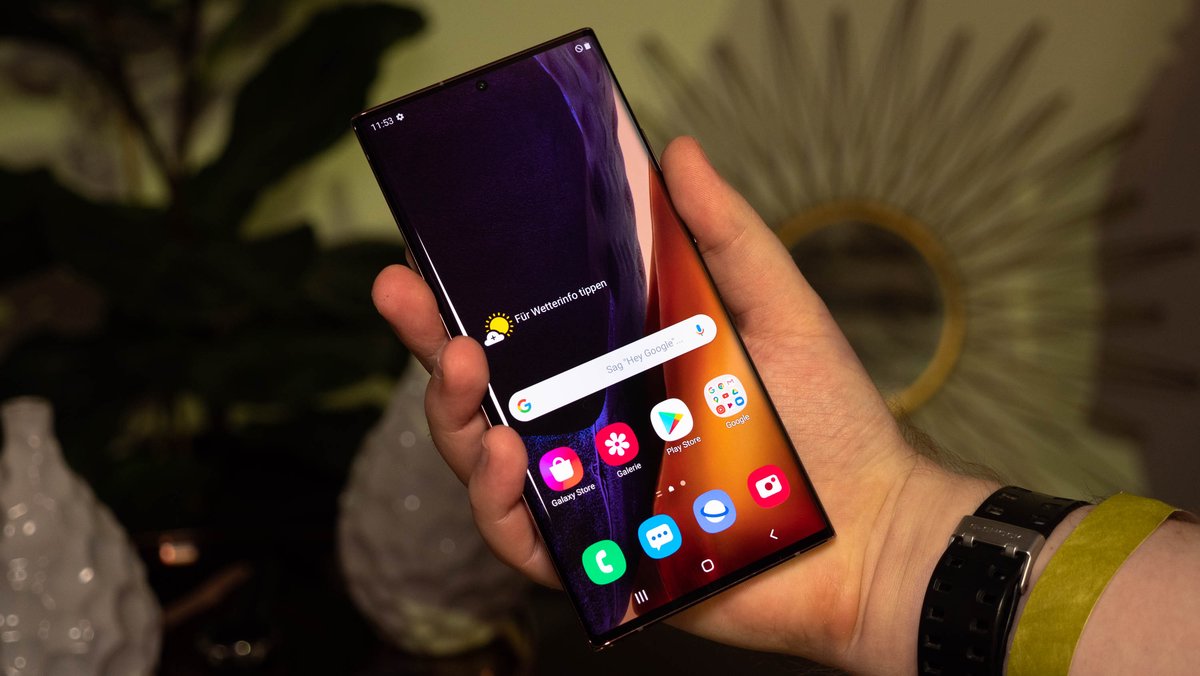 Actually, the Samsung Galaxy S22 Ultra should not be presented until February. But the most important technical data has already been leaked. There are quite a few surprises. The Galaxy S22 is also shown something.
Samsung Galaxy S22 Ultra is a Note smartphone
While the Galaxy S22 and S22 Plus remain "normal" smartphones, the Galaxy S22 Ultra is transformed into a Note phone. The new leak confirms again that an S Pen is available there. This also has a major impact on the design of the smartphone. This is much more angular so that the pen can be pushed into the housing . This will make the Galaxy S22 smartphones look more different than ever before.
The Galaxy S22 Ultra will definitely be an absolute high-end monster. The display is 6.8 inches and has a QHD + resolution of 3,080 x 1,440 pixels. The RAM this time is up to 12 GB, which is a little less than the Galaxy S21 Ultra. There was still 16 GB of RAM, as we wrote yesterday when the price leaked. There is also 128, 256 or 512 GB of internal storage. The smartphone is powered by the new Exynos 2200 . As expected, the battery measures 5,000 mAh.
108 MP camera with "Super Clear Lens"
Samsung paid particular attention to the camera in the Galaxy S22 Ultra. The main camera remains at 108 MP, but a "Super Clear Lens" is used. This should mean that there are significantly fewer reflections when taking photos . Especially in low-light situations with light sources, unwanted reflections can always be found in the photos. It will be exciting to see if Samsung can completely eliminate these confounders.
The ultra wide angle of the Galaxy S22 Ultra is 12 MP. It gets interesting with the zoom. Samsung installs two telephoto lenses directly . Both have a resolution of 10 MP and cover two different zoom areas. Once the three times magnification with an f / 2.4 aperture and then ten times the magnification with f / 4.9 aperture. A 40 MP camera is installed on the front.
For comparison: This is what the Galaxy S21 smartphones from Samsung look like:
Samsung Galaxy S22 is getting smaller
The Galaxy S22 can also be seen in the leak. The appearance of the smartphone will hardly change, but at 6.1 inches it will be a bit smaller than its predecessor. The Galaxy S21 is 6.2 inches. It doesn't make too big a difference, but the Galaxy S22 Plus should also get smaller. The FHD + resolution remains. The same Exynos 2200 processor should also be used here. Unfortunately, the battery size is not mentioned. It would be exciting to see whether the battery really gets smaller.