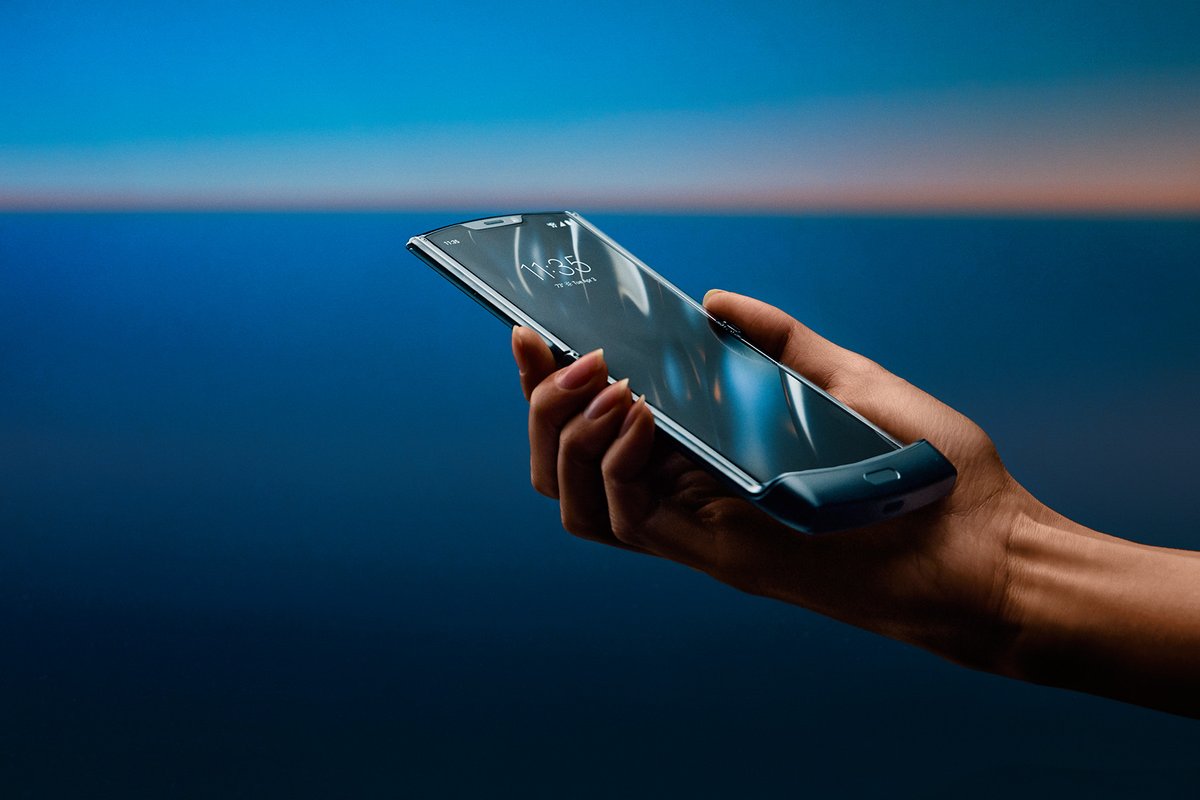 A Motorola Razr 3 is in the works. In contrast to the ailing predecessors, the manufacturer is to rely on significantly better features for the third generation of the folding cell phone. The gap to Samsung could be filled by a top processor, among other things.
Motorola Razr 3 folding mobile phone: First details on features
Samsung has proven that foldable smartphones can be quite successful with its Z-Fold series. With the Motorola Razr, however, there was little left of the original hype when the phone hit the market. The equipment was a bit too weak to be able to hide the retro-chic permanently. That should change with the Motorola Razr 3.
Lenovo had already confirmed that there would be a Razr 3 at the end of 2021. Now a source reports that the top processor Snapdragon 8 Gen 1 will be installed (source: XDA). There is currently no better processor in the Android area. The Motorola Razr 3 should definitely not lack the necessary performance. For the first cell phone in the series, the manufacturer had opted for the Snapdragon 765G. A Snapdragon 888 is available in the Samsung Galaxy Z Flip 3.
In addition, the folding phone is expected to hit the market with Android 12, which is not a big surprise. At least one variant of the smartphone could rely on ultra broadband support (UWB), which enables more precise localization and can even help to unlock the car.
This is how Lenovo presented the first Motorola Razr:
Motorola Razr 3 not just for China
According to initial reports, the Razr 3 will also be made available outside of China. An exact date has not yet been set. As with the predecessors, an internal and external display can be assumed. Specifications are not yet available. Up to 12 GB of RAM and a maximum of 512 GB of permanent storage should be used in the mobile phone.