MediaMarkt voucher booklet in the bargain check: These offers are really worthwhile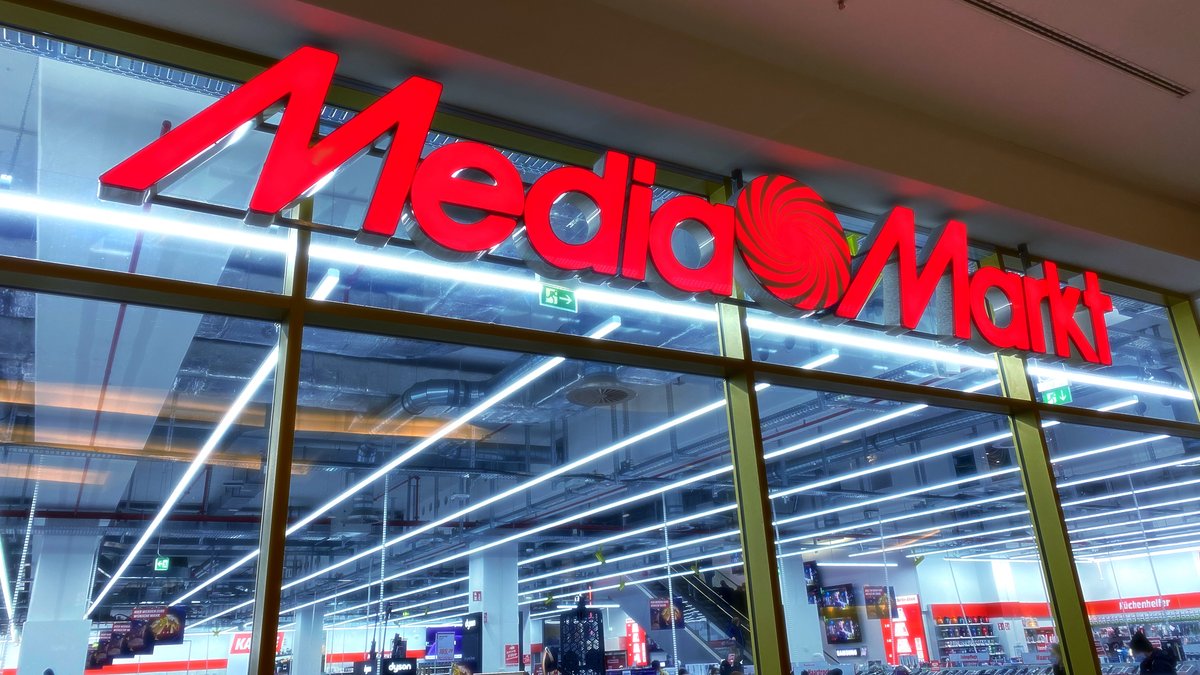 The popular MediaMarkt voucher booklet is back and with it countless offers. If you don't want to look for the real bargains yourself, you will find highlight deals in our overview that are really worthwhile.
MediaMarkt: The voucher book campaign in the price check
The popular MediaMarkt voucher book campaign is back and with it many discounts on entertainment, gaming and household items. But is every offer really worth it, or does the competition perhaps have better prices? We have taken over the price comparison for you and only list products that no other online shop is currently offering cheaper. You still have until January 16, 2021 to strike, then the campaign ends
Orders with a value of 59 euros or more or in the case of market pick-up are free of charge . You can also save the fee for some large devices that are sent by a forwarding agency - but not for all of them. Note the information on shipping costs in our list or on the respective MediaMarkt product pages.
The best MediaMarkt offers at a glance
Philips 65-inch OLED TV for 1,799.10 euros (instead of 3,099 euros RRP): 65-inch giant from Philips with 4K ultra resolution, Ambilight, 4x HDMI and 3x USB ports. Note: The final price is only visible in the shopping cart due to the direct deduction of 10 percent.
Sony 65-inch LED TV for 1,111 euros (instead of 1,599 euros): 65-inch LED TV from Sony with 4K image resolution, 100 Hz native refresh rate and 2x 2.1 HDMI connections, ideal for gaming on the NextGen consoles.
Still looking for a PlayStation 5? With this crazy offer it is immediately available:
Samsung 55-inch LED TV for 515 euros (instead of 949 euros): The 55-inch LED TV from Samsung has 4K image resolution, Dolby Digital sound and Alexa, Bixby and AirPlay2 support.
Samsung Galaxy Tab S6 Lite Wi-Fi for 279 euros (instead of 329 euros): The Tab S6 Lite has a 10.4-inch display, 4 GB of RAM and 64 GB of internal storage (expandable). The front camera offers recordings of up to 5 MP. 8 MP images are possible at the rear.
Asus VivoBook 15 for 599 euros (instead of 679 euros): Noble 15.6 inch notebook with full HD, i5 processor, 8 GB RAM and 512 GB SSD.
Asus TUF gaming laptop for 849 euros (instead of 999 euros RRP): gaming laptop with 15.6 inch display, i5 processor, 8 GB RAM, 512 GB SSD and Nvidia GTX 1650 graphics card.
JBL Tune Over-Ear Bluetooth headphones for 59 euros (instead of 129 euros RRP): Wireless Bluetooth over-ear headphones with a maximum operating time of up to 15 hours.
JBL Tune in-ear Bluetooth headphones for 55 euros (instead of 99.99 euros): Bluetooth headphones from JBL with up to 25 hours of playback time.
Hyper X Cloud gaming headset for 89.99 euros (instead of 119.99 euros RRP): gaming headset with microphone mute and up to 30 hours of battery life. Compatible with PlayStation 4, PC and Xbox One.
SanDisk Ultra 256 GB Micro-SDXC memory card for 22 euros (instead of 31.99 euros RRP): Micro-SD memory card including SD adapter and 100 MB / s write speed.
Ninebot Kickscooter Max G30LD for 469 euros (instead of 699 euros RRP): With a speed of up to 20 km / h, street legal and a maximum range of 40 kilometers.
Braun Series 9 razor for 199 euros (instead of 479.99 euros RRP): A razor with "Active Quattro Head" shaving head technology for wet and dry shaving and an LED display.
Comfee refrigerator for 199.99 euros (instead of 249.99 euros): fridge-freezer with 170 liters capacity, LED display and energy efficiency class E.
Tip:
When you register for the MediaMarkt or Saturn newsletter for the first time, you will receive a voucher for
10 euros
, which can be redeemed with a minimum order value of 100 euros.