iOS 16: Apple has to adopt these ideas for the iPhone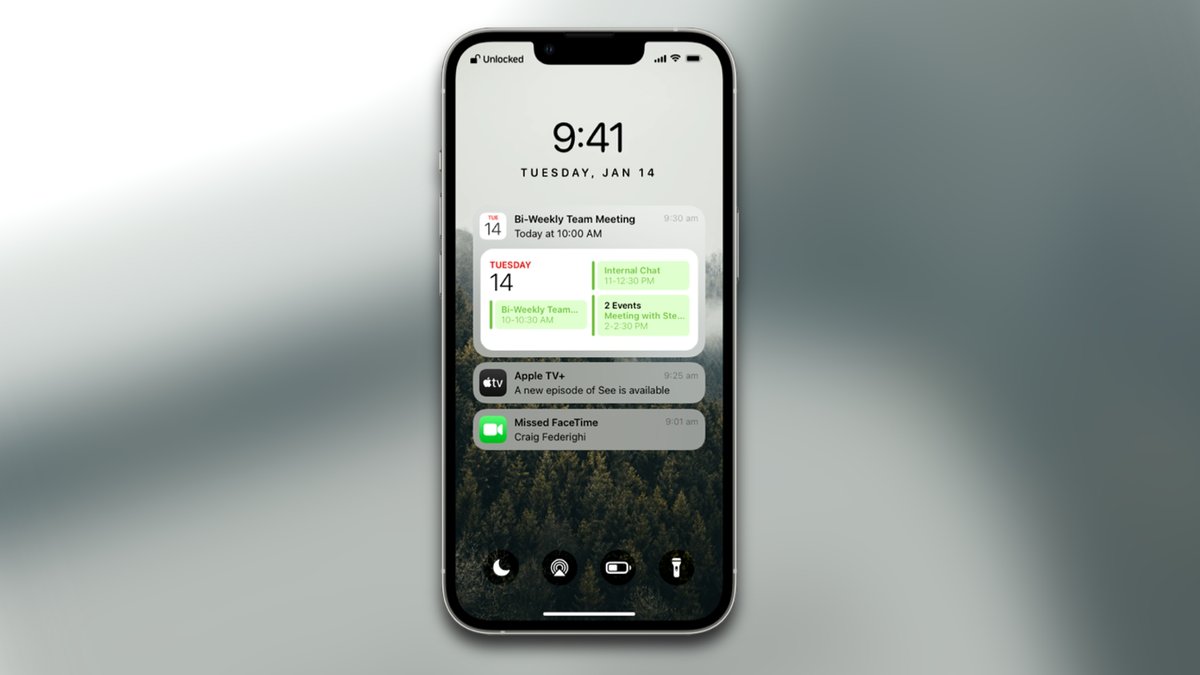 In a few months, Apple will give us a first taste of iOS 16. Actually, there is still enough time to implement meaningful ideas and integrate them into the iPhone by then. The lock screen in particular could use a makeover.
The iPhone lock screen has changed little or nothing at all in recent years. Actually a waste of space, as marketing strategist and product designer Parker Ortolani points out. He has a few better ideas that might spark Apple's interest (source: 9to5Mac). Who knows, one thought or another might find its way to iOS 16, Apple's big iPhone update this year.
iOS 16: Great iPhone Lock Screen Ideas
There are 5 exciting ideas in a row that Ortolani addresses and visualizes in an interface concept. Even if Apple were to take over just one of them in one way or another, we could consider ourselves lucky. Let's take a look at it.
The clock starts. The design hasn't really changed anymore and there is only a digital version. Finally, a stylish, analog option would be desirable - Android has been around for ages. In addition, the digital clock could be given a new font. Ortolani would like to see "San Francisco Rounded" for this. In his opinion, this makes for a subtle look. The date supports this intention with a new capitalization.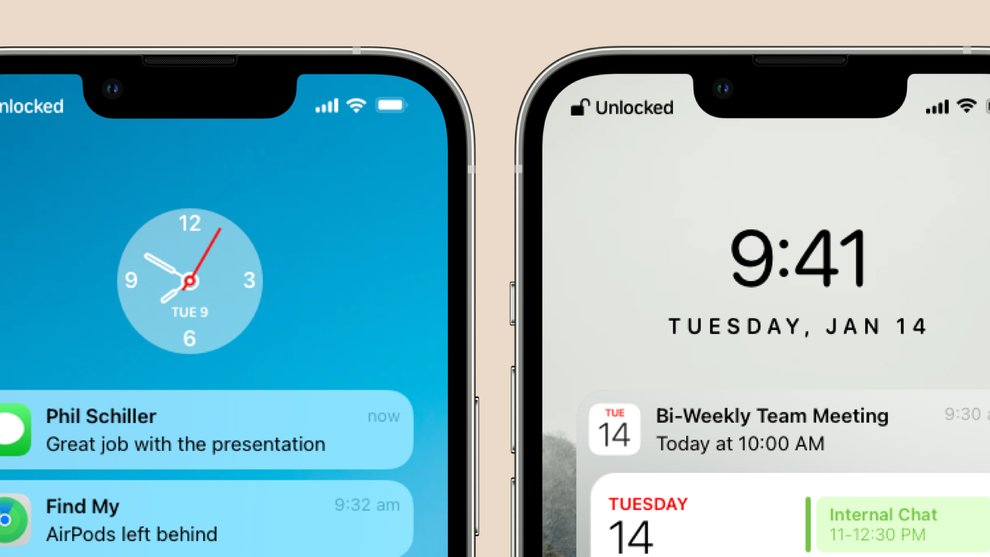 Why are there only two immutable shortcuts on the lock screen (flashlight and camera)? There would be space for at least four shortcuts. In the future, they could be chosen more or less freely, following the example of the control center. For example, options for shortcuts to the Apple TV remote, sleep mode, AirPlay, focus mode, fitness rings, HomeKit, and a timer would be really handy.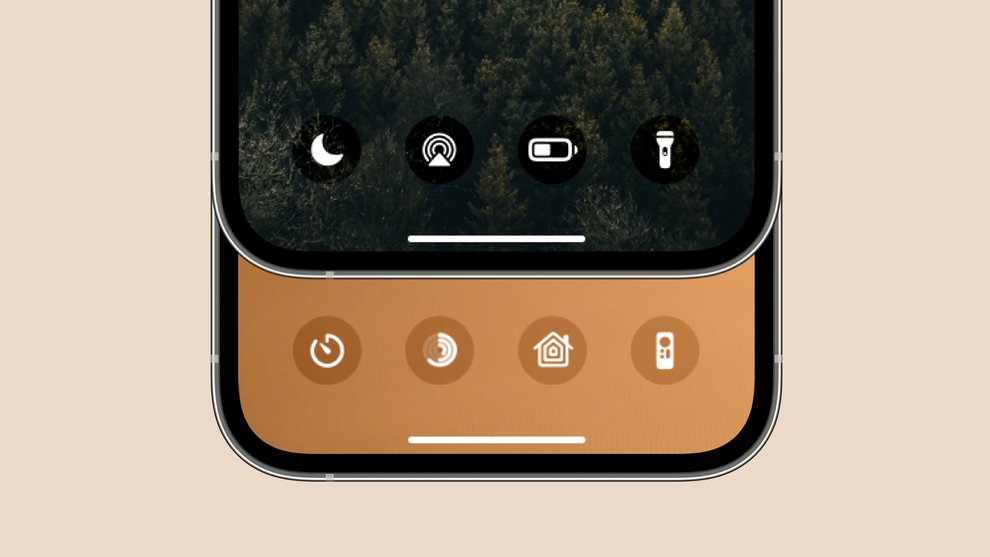 Some more cool ideas: notifications that also contain small widgets and thus provide more information. Ortolani describes it this way:
"The weather app could give quick access to an hourly forecast widget when it informs you that it is going to rain soon. If you received a notification about a calendar event, the iPhone could show other appointments that fall during the day.
These widgets could be embedded in notification modules right on the lock screen along with other widgets. And the developers wouldn't have to change their design. They fit in exactly. "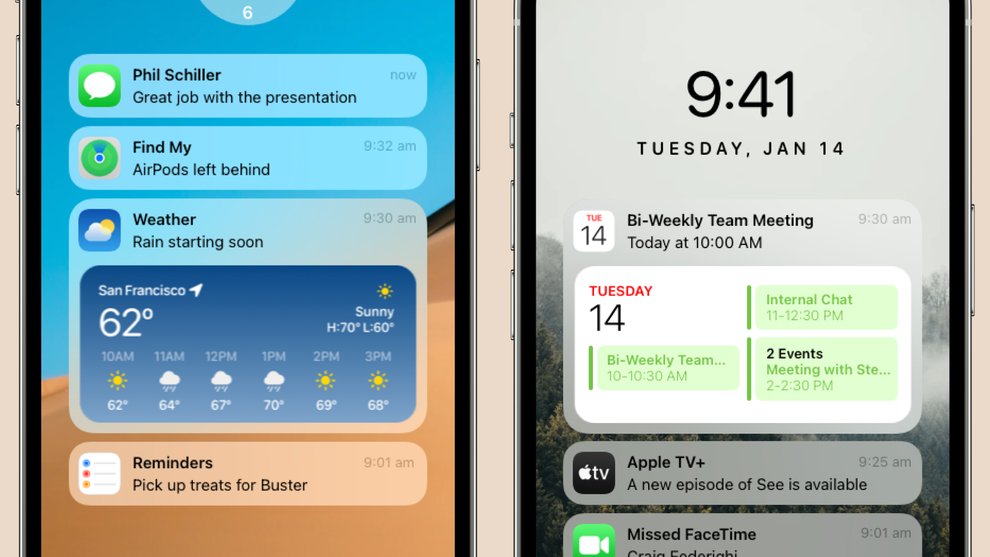 Another long-cherished wish: the always-on display for the iPhone . Was suspected again and again, but even with the current iPhone 13, the option is not found. With the ProMotion display of the Pro versions in particular, this would no longer be a problem with regard to the dynamic refresh rate. Such a constantly active spear screen would not have to display much. Actually only the time, the date, the battery, the network display and the lock status - nothing more is needed.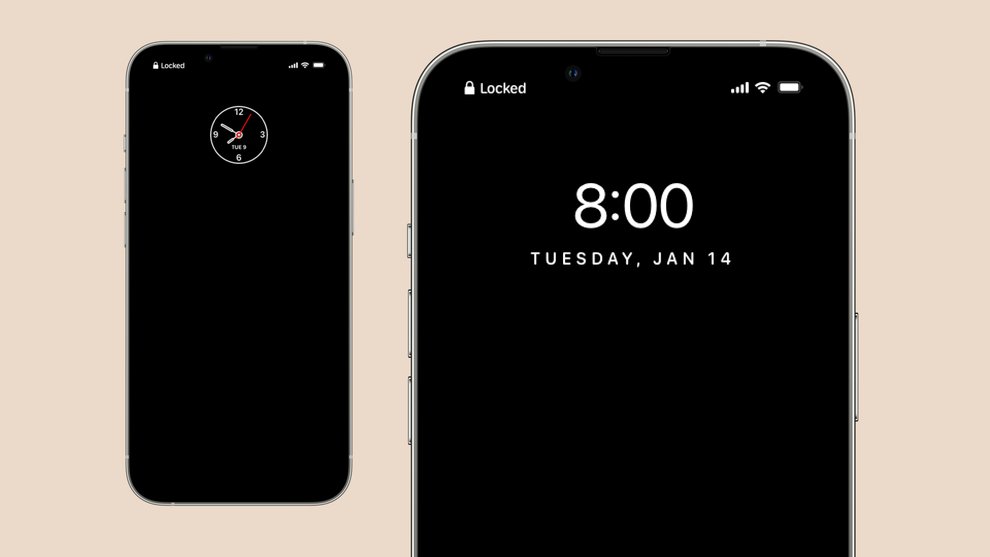 And then there would be something like a morning summary on the iPhone's lock screen , which could pile up appropriate widgets that the iPhone thinks you would look at often and use at the right time.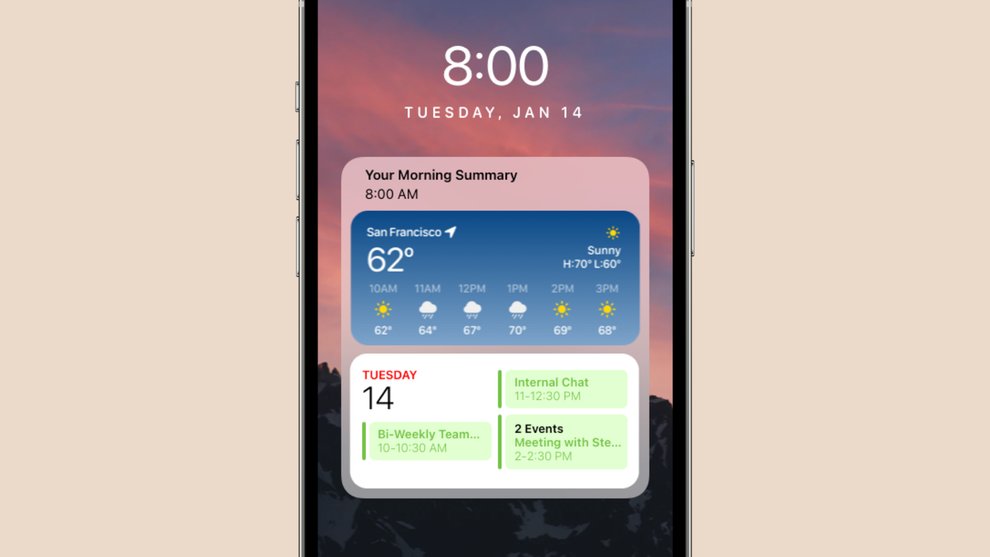 Apple's update schedule
We have to admit, each of these ideas would be a real addition to the iPhone system. But will Apple really be inspired by this for iOS? We will see it in the summer. Most likely again in June, Apple invites you to its in-house exhibition (WWDC) and will present developers and customers with a first preview version of iOS 16 - we will keep an eye on it. A release is due again for autumn (September). By the way, probably not all previous iPhones will be supported this year.