Intel has the fastest laptop chip again: does Apple have to react now?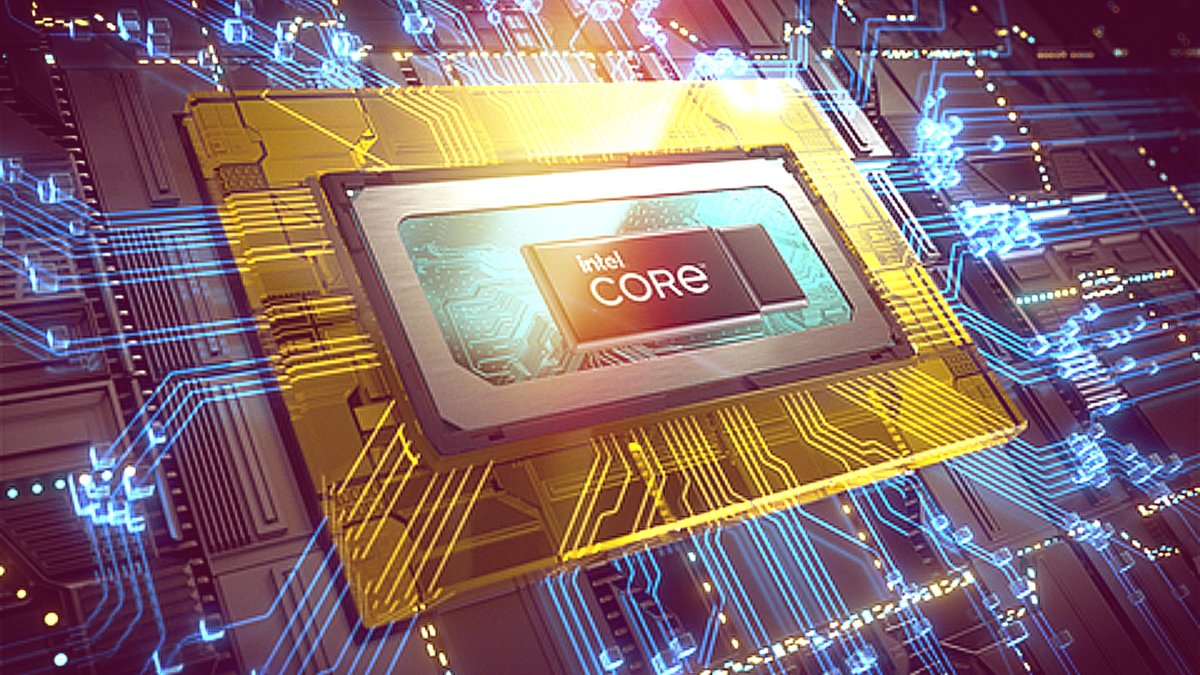 Apple's M1 Max has found its master, according to the latest announcement from Intel. But what does this really mean, does the iPhone manufacturer have to react immediately? A brief assessment.
Intel presents the 12th generation of mobile core processors and claims to have the fastest CPU in this class with the flagship chip Intel Core i9-12900HK (source: Intel via MacRumors). Ergo: Apple's M1 Max from the current MacBook Pro with 16-inch display is outclassed and has to back down. A direct comparison of numbers also shows how Intel could have done this.
Intel's new mobile chip beats Apple's M1 Max
The new Core i9 has 14 computing cores (6 high-performance cores and 8 efficiency cores ), Apple's M1 Max, on the other hand, only has 10 of them (8 high-performance cores and 2 efficiency cores ), and the Intel CPU accelerates up to 5 GHz in the worst-case scenario . So it is hardly surprising that Intel is faster with this "chunk" in certain situations. This is also clear in the following benchmark graphic that Intel is distributing in the course of the announcement: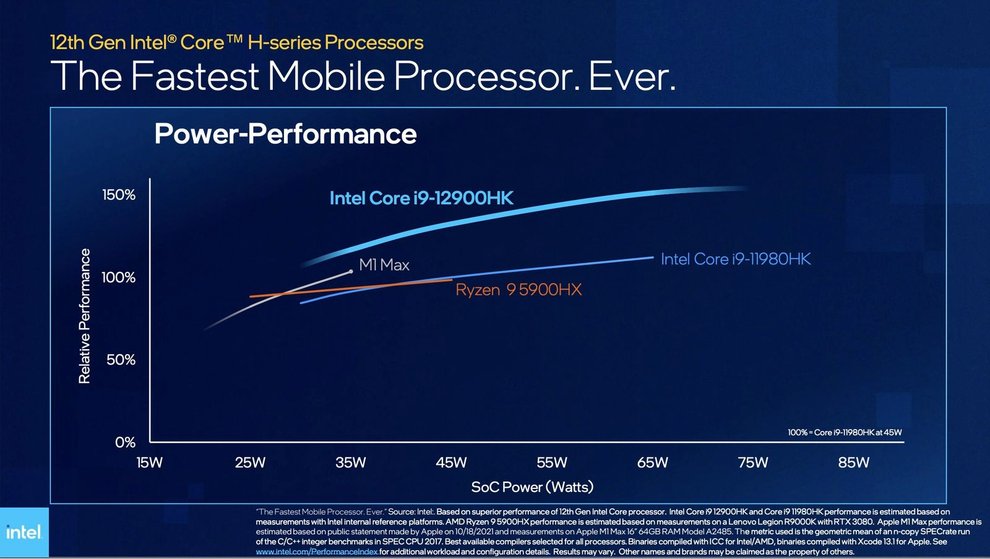 Interesting: The graphic claims that the new Core i9 achieves a higher performance per watt than the M1 Max chip - Apple's previous "killer argument". Intel also explicitly confirms this to its colleagues from MacRumors:
"Specrate 2017 Integer n-copy data is a good benchmark that we use to measure the multi-thread performance of clients. Our data shows that the Core i9-12900HK has a better performance per watt than the M1 Max processor in this test. "
What does this mean, does Apple have to react?
The question arises: Does Apple have to react immediately? The short and clear answer: no . The short-term performance advantage is only one side of the coin, because Intel's new chip reaches the right place in the end. The power consumption can be up to 115 watts, which is significantly more than the M1 Max chip ever uses. Not exactly ideal for the thermal load on laptops such as MacBook Air and MacBook Pro. In other words, in the long run, Apple's chip is most likely the better choice for mobile users, absolute speed is not everything.
Still the first choice for mobile users, the current MacBook Pro:
Apple must therefore anything but fear Intel's counter-attack, probably also because they already have the next ace up their sleeves. In just a few months, the Californian manufacturer should present us with the next generation of its own processors, the M2, which should again put Intel in the race for better performance per watt. So Apple doesn't have to strike back immediately, but it will nonetheless soon. So Intel won't be able to rest on its laurels for too long.